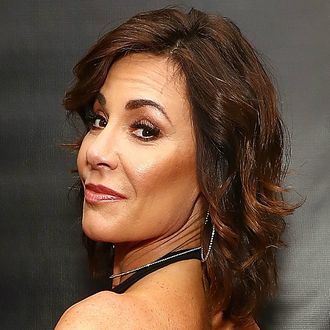 The Countess.
Photo: Astrid Stawiarz/Getty Images for Talent Resources
Money can't buy you class, but it can definitely help you fulfill the requirements of your plea deal. In the wee hours of December 24, 2017, Real Housewives of New York City star Luann de Lesseps was arrested in Palm Beach, Florida, during which the heavily intoxicated RHONY star allegedly kicked a police officer and informed those around her, "I'm going to kill you all." Initially charged with disorderly intoxication, resisting arrest with violence, battery on an officer, and making threats against a public servant, de Lesseps took a plea deal, pleading guilty to three misdemeanors instead: battery, trespassing, and disorderly intoxication.
According to People, the rules of the deal dictate de Lesseps must also undergo a year of probation, "pay all fines and court costs, perform 50 hours of community service, attend two AA meetings per week, not posses [sic] or consume alcohol or illegal drugs and attend a Victim Impact Class organized by Mothers Against Drunk Drivers." The reality star was also required to write a letter of apology to Deputy Steven O'Leary, which she has already done.