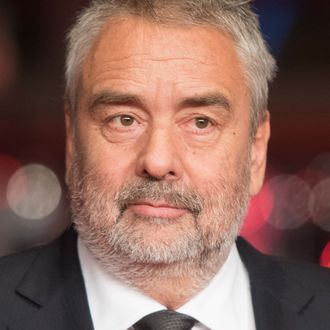 Luc Besson.
Photo: Stephane Cardinale - Corbis/Corbis via Getty Images
Director Luc Besson is facing new allegations of sexual misconduct. According to AFP, French outlet MediaPart reports that Besson is accused of sexually assaulting a casting director, and that he "behaved inappropriately" with two other women. The 49-year-old casting director said that she was assaulted by the director "every time I took the lift with him," and that Besson asked for sexual favors while on set. One of the sexual harassment accusers, an actress, said she escaped from his Paris office on her hands and knees. Besson's lawyer has dismissed the allegations as "fantasist accusations," and in a statement to to AFP, the attorney reiterated his client's denial: "Mr. Besson is reserving his answers for the investigators so that his innocence can be shown."
In May, an unnamed actress accused the Valerian director of rape. The 27-year old claims Besson drugged her tea during a meeting at Le Bristol hotel in Paris, and penetrated her after she lost consciousness. Besson owns the majority of the French movie studio EuropaCorp and is one of the most powerful men in the European film industry to be accused of sexual misconduct.