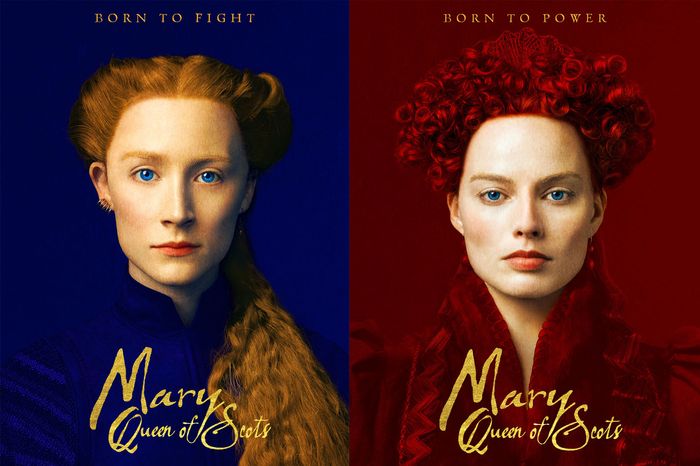 The offending posters.
Photo: Focus Features LLC.
Listen. No one is more excited for the upcoming Mary Queen of Scots than me. Saoirse Ronan going even further back in time, facing off against Margot Robbie in 2007 Cate Blanchett drag, in a battle to once again determine the future of Catholicism? Sign me up.
However. Take a look at the film's character posters, which were just released today. They both look great, but that's not what we're here to talk about. Instead, draw your attention to the taglines. Is it really appropriate to say that Mary was "born to fight" while Elizabeth was "born to power"? Sure, that makes sense if we're only talking about the period immediately after Elizabeth's birth, but when she was a toddler, her mother (Anne Boleyn) was beheaded and she was declared illegitimate. She spent the reign of her half-brother (Edward VI) enduring the advances of her foster father (Thomas Seymour, also Edward's uncle) who was probably planning on marrying her, and then she spent the reign of her half-sister (Mary I) tiptoeing around to make sure she wasn't executed! Ronan's Mary Stuart, meanwhile, was born a princess and became queen of Scotland when she was less than a week old, which feels much more like being "born to power." Dear Focus Features: Please switch these taglines around!