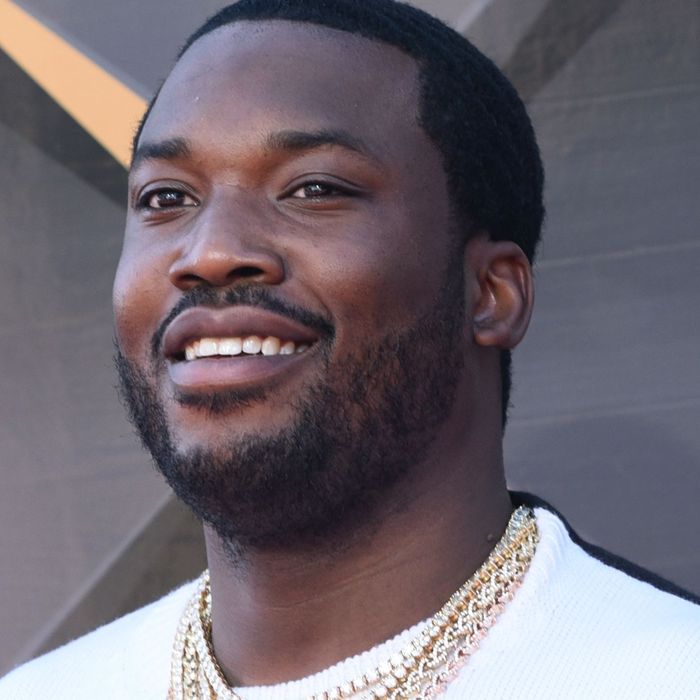 Meek Mill at the 2018 NBA Awards.
Photo: TARA ZIEMBA/AFP/Getty Images
Meek Mill has only been out of jail since April, but he's already ridden his dirt bike onto the Summer Jam stage and performed a new song during a shocking BET awards performance. Now, the rapper has released a brand new four-song EP called Legends of the Summer featuring Miguel, Swizz Beatz, Jeremih, PnB Rock, and Jahlil Beats. Listen to the full EP below.