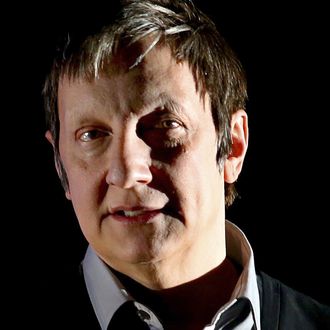 Quebec director Robert Lepage.
Photo: FRANCOIS NASCIMBENI/AFP/Getty Images
The Montreal International Jazz Festival has cancelled all performances of SLĀV, a work of director Robert Lepage, over intense backlash the show has received, according to The Hollywood Reporter. The show features mostly white singers, including Oscar nominee Betty Bonifassi dressed as field slaves singing slave songs. Let's just pause here for a moment while everyone lifts their heads back up off their desks.
Unsurprisingly, the show was met with numerous protests because hey guess what, it's not cool when white people pretend to be African-American slaves? But it became the most popular show of the festival, and Bonifassi defended it by claiming not to see race (which probably means you shouldn't do a show about it) and she also offered this real gem of a quote: "All cultures and ethnicities suffer the same." Nope. Finally, when American singer-songwriter Moses Sumney pulled his own show from the festival and published an open letter explaining why, the remaining dates of the show were cancelled. As the festival explained in a statement, "the festival team has been shaken and strongly affected by all the comments received." But hey, apparently Seal's performance was pretty cool.