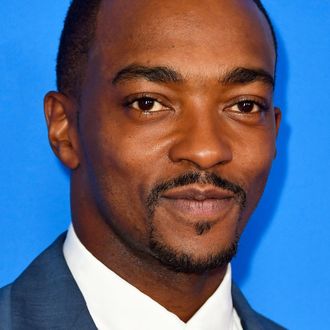 The new Takeshi Kovacs.
Photo: Frazer Harrison/Getty Images
Netflix has greenlit an altered second season of Altered Carbon. After Joel Kinnaman played the new, ridiculously fit body of the reborn Takeshi Kovacs, Anthony Mackie will play his new new body (called a "sleeve" in the show) in season two. Will Yun Lee played Kovacs in flashbacks in Carbon's first season, though the show focused on Kinnaman's portrayal, and thus an Asian man in a white body. Some viewers criticized that decision, while the show's creators defended it as in keeping with the source material. The first season also ended with Kovacs having to turn in his sleeve, so the casting of a new actor isn't unexpected, but it leaves open the potential of an anthology-style series with a new sleeve each season, until Netflix simply runs out of buff action dudes.