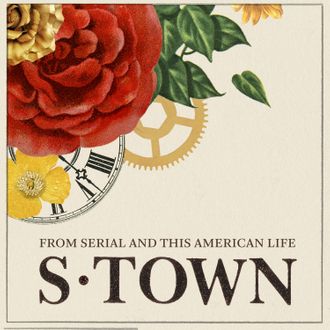 After the release of Shit Town, typically written as S-Town, last March, both listeners of the podcast and residents of said town (Woodstock, Alabama) felt torn about the depiction of John B. McLemore, the troubled, charismatic eccentric at the podcast's center, and of Woodstock itself. Now, a new lawsuit filed against S-Town's creator, This American Life senior producer Brian Reed, accuses the Peabody Award–winning podcast of exploiting McLemore in life and following his death.
According to plaintiff Craig Cargile, who filed on Thursday in Bibb County, Alabama, on behalf of McLemore's estate, Reed, Serial Productions, This American Life, Chicago Public Media, and others allegedly used "McLemore's indicia of identity in a commercial manner" and seeks damages. Echoing concerns of some listeners, Cargile says McLemore never consented, nor would he have, to the podcast revealing or speculating on certain "mysteries" of his private life.
"None of these 'mysteries' are matters of legitimate public concern, nor were these matters that McLemore contacted Reed to investigate or write about," the lawsuit says. "The podcast itself acknowledges that McLemore did not wish certain information conveyed to Reed be publicly known, particularly with respect to McLemore's sexual orientation" nor "the intimate details of his sexual orientation and experiences, depressed thoughts, suicidal ideations, financial affairs, physical and mental health issues, and his interpersonal relationships with friends, family members, and sexual partners." McLemore had initially contacted Reed in 2012 to look into a murder he suspected had occurred in Woodstock; Reed's investigation turned up no such death.
According to Cargile's attorney Rich Raleigh, there doesn't seem to be any written waivers signed by McLemore. "Apparently they did not obtain any sort of written release or assignment from Mr. McLemore before airing this podcast, which I find very surprising especially considering the sensitive nature of some of the subjects covered in it," he said. The suit also claims that while Reed recorded a conversation with McLemore in which the latter admitted to having thoughts of suicide, Reed did not inform any mental-health authorities or family members. McLemore died by suicide in 2015.
In response, S-Town executive producer Julie Snyder said the lawsuit "lacks merit." Said Snyder, "S-Town is produced consistent with the highest journalistic standards and we intend to defend against this lawsuit aggressively."