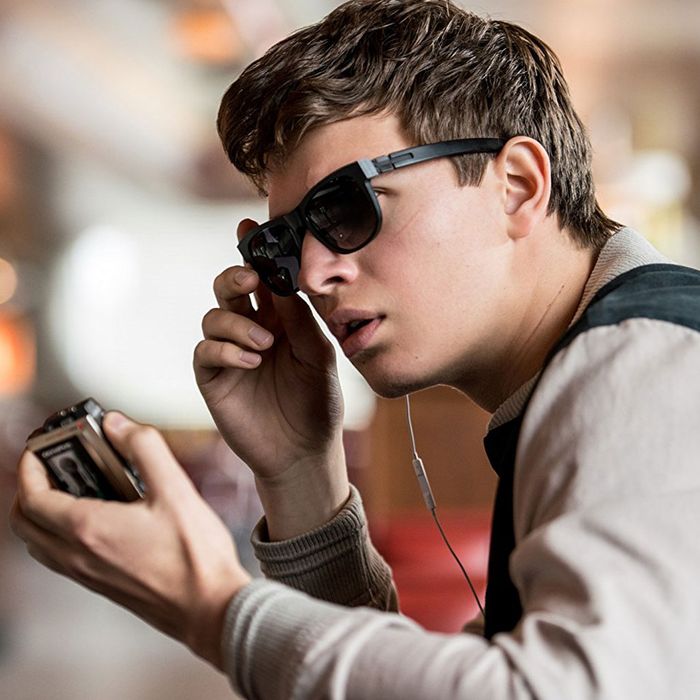 Photo: TriStar Pictures/Sony Pictures Home Entertainment
At the beginning of (and during) every month, Showtime adds new movies and TV shows to its library. Below, you'll find our recommendations for June 2018. For more coverage of the best titles available on Showtime, including our top picks from last month and updates on what's leaving Showtime this month, check out Vulture's What to Stream Now hub.
Available July 14
If you like heist movies and musicals: Baby Driver
Baby Driver is a musical for people who like car chases and firefights, a heist movie with a choreographer's heart and a drummer's rhythm.. Playing fast and loose with caper tropes, Edgar Wright's film about a skilled driver named Baby trying to work off a debt in the criminal underworld is tremendous fun set to a killer soundtrack. Like most of Wright's films, not enough people saw it when it was in theaters, so take this opportunity to invite everyone you know over, queue it up, and have a hell of a good time. Just make sure you have some real loud speakers. Available July 14.
Available July 1
Since dinosaurs are once again all the rage: Jurassic Park III
This month, the entire Jurassic Park trilogy arrives on Showtime, and while you should probably stream all of them — yes, even The Lost World — definitely don't skip over the third. Though it doesn't approach the highs of the original (what could?), it's still a movie that's more focused and full-on fun than the new Jurassic World films. It also features the return of Sam Neill as Dr. Alan Grant, tricked into returning to the island by a couple looking for their missing son on one of the islands where the wealthy John Hammond bred dinosaurs. It's a fun early-aughts movie that uses the awe of the original to hide the fact that it's really just a romp of a monster movie. Available July 1.
Available July 1
For some vintage Bayhem: The Rock
Few '90s action films are as sublimely dumb as The Rock. In an era defined by nonsense and excess in action cinema, The Rock exists at the intersection of a number of '90s icons at the top of their game. Nic Cage delivers an earnest and muted (for him) lead performance Sean Connery is in peak gruff-old-man mode, and director Michael Bay shows just enough restraint until the very end, where he delivers a hell of a show-stopping finale. It's also got a beautifully simple hook: Terrorists have holed up in the one place famously designed for being inescapable — Alcatraz Island. This forces the feds to rely on the help of the one criminal to ever escape it, your boy Sean Connery. Man, it's hard not to love this movie. Available July 1.
Noteworthy selections in bold.
Available July 1
• 7 Guardians of the Tomb
• Alive
• American Satan
• Are We Done Yet?
• Are We There Yet?
• The Big Chill
• Braveheart
• Cocktail
• Confessions of a Teenage Drama Queen
• Crowning Jules
• The Emperor's New Clothes
• The Exorcism of Emily Rose
• The Express
• Gone
• Halloween II
• Heartbeats
• Home of the Brave
• Inglourious Basterds
• Jurassic Park
• Jurassic Park III
• K-19: The Widowmaker
• Lawless Range
• The Longshots
• The Lost World: Jurassic Park
• No Way Out
• Ratpocalypse
• The Rock
• Romy and Michele's High School Reunion
• A Rumor of Angels
• Season of the Witch
• Vicky Cristina Barcelona
• War Horse
Available July 2
• Major League II
Available July 7
• Marshall
Available July 8
• Soul Men
Available July 14
• Baby Driver
• Bad Girl
• Home Again
Available July 16
• Changeling
• The Debt
Available July 24
• Shifting Gears
Available July 27
• Jeff Lynne's ELO: Wembley or Bust
For more coverage of the best movies and TV shows available on Netflix, HBO, Amazon Prime, Hulu, and Showtime check out Vulture's What to Stream Now hub, which is updated throughout the month.
For next month's guide, check out August's list. For last month's guide, see June's list.