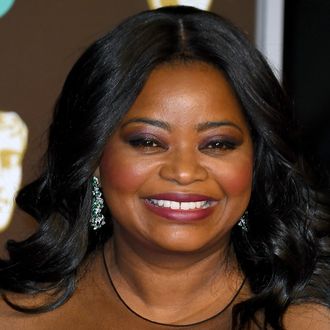 Octavia Spencer.
Photo: Jeff Spicer/Jeff Spicer/Getty Images
Octavia Spencer has been about to make some must-see TV for a while now (R.I.P. that Murder, She Wrote remake. The industry blew it.) Now, finally, the Academy Award–winner will star in her very own Netflix limited series, as turn-of-the-century black-beauty-and-hair-care mogul Madam C. J. Walker, born Sarah Breedlove.
Based on her great-great-granddaughter A'Lelia Bundles's biography On Her Own Ground, the show promises a "highly irreverent" account of Walker's success as a black entrepreneur at the turn of the 20th century, overcoming "epic rivalries, tumultuous marriages and some trifling family" to become the first female self-made millionaire in the United States, and one of the most successful African-American female business owners of all time. LeBron James is one of the eight-part show's executive producers, and if that guy doesn't know excellence when he sees it, then truly no one does.