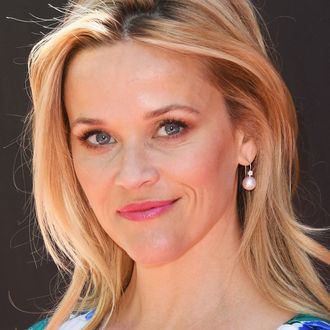 First a channel; then, the world!
Photo: Jon Kopaloff/FilmMagic
Reese Witherspoon apparently learned some lessons from Oprah while shooting A Wrinkle in Time. Today, AT&T and her production company Hello Sunshine announced plans for a new unscripted series to air on her DirecTV on-demand channel, where she will talk with "extraordinary women who have created their own unique paths to success." The show, Shine On With Reese, will premiere July 17 and include interviews with the likes of Dolly Parton, Ava DuVernay, Pink, America Ferrera, and Kacey Musgraves. Witherspoon's Hello Sunshine channel, which focuses on "spotlighting female creators and their stories," will also launch Master the Mess, a reality series starring Nashville-based "decluttering gurus" Clea Shearer and Joanna Teplin, on September 4. So much self-actualization!