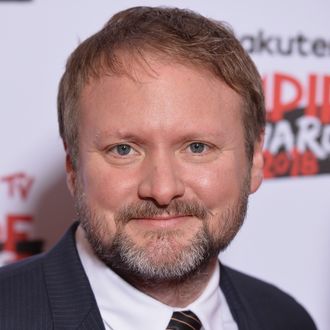 Rian Johnson.
Photo: Jeff Spicer/Getty Images
With 4chan and Mike Cernovich combing the Twitter accounts of Hollywood elites for damning social-media posts, director Rian Johnson has gone ahead and deleted tens of thousands of his own. He said (via Twitter) that he's not worried about anyone pulling something incriminating from his past, and he wasn't ordered by Disney or anyone else to clean house. He would just rather not feed the trolls.
Johnson's mass deletion comes after Roseanne Barr was fired by ABC for racist remarks she made on Twitter, and Disney removed James Gunn from Guardians of the Galaxy Vol. 3 after old posts of his containing jokes about pedophilia and rape were circulated by right-wing firebrand (and deeply offensive Twitter user) Mike Cernovich. Dan Harmon also recently left Twitter altogether after 4chan users dug up an old video in which he, too, made child-rape jokes.