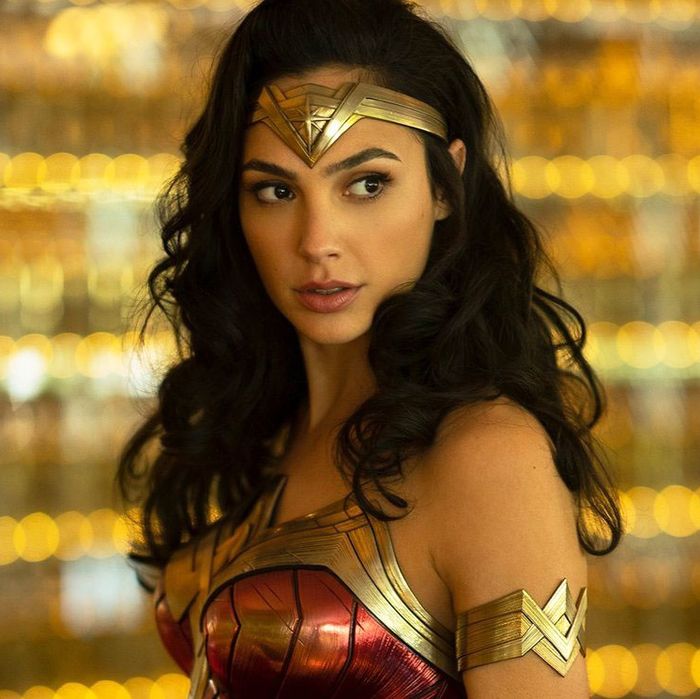 Photo: Warner Bros. Pictures
Superheroes! Spectacle! Outrageous lines! It's time again for Comic-Con in San Diego, the biggest gathering of geeks this world can muster. While some heavy hitters like Marvel Studios and HBO will be sitting out this year's edition, there are still plenty of big titles and major studios that will be touting their upcoming movies and TV shows. What do we expect to find out? Here are 15 burning questions we hope to have answered over the next several days.
What will the future of DC movies look like?
Previously at Comic-Con, Warner Bros. has seized the opportunity to present a grand, interlocking vision of DC Comics movies that would all lead up to Justice League. In the wake of that team-up's underperformance, though, the new DC philosophy seems to be "whatever works." Plan to see plenty of Aquaman and Wonder Woman, but will we hear something about the Joaquin Phoenix Joker movie that's being produced outside existing DC continuity, or will Jared Leto show up instead? Has WB got plans to tie the kid-skewing Shazam to its existing DC universe, and might we see Margot Robbie announce Birds of Prey or Suicide Squad 2? As for those long-touted takes on The Flash and Green Lantern Corps, this Comic-Con feels like a now-or-never moment: Either concrete details will be announced, or the studio has likely gone back to the drawing board.
Will we see footage from Wonder Woman 1984?
Speaking of Warner Bros., the studio has no more-anticipated movie than the Wonder Woman sequel, which likely would have been announced at last year's Comic-Con had the deal with director Patty Jenkins closed by then. This time around, though, Jenkins is fully onboard and has been shooting for weeks, and first stills of Gal Gadot, Chris Pine, and Kristen Wiig have produced a lot of buzz. It's still early into production, but we'd be shocked if Jenkins and Gadot don't come to San Diego with a little morsel to show off.
Will there be a Spider-Man–Venom crossover?
Marvel Studios president and architect of the Marvel Cinematic Universe Kevin Feige has repeatedly and insistently said that Spider-Man will not turn up in the Spidey spinoff and first installment from Sony's Spider-Man cinematic universe Venom. But Spider-Man: Homecoming/Venom producer Amy Pascal has contradicted Feige, saying, "There's always a chance" the web slinger shows up in the edgy Tom Hardy–starring thriller. Moreover, Spider-Man star Tom Holland was reportedly spotted on the Venom set in January. Can the Hall H horde expect to catch a Spidey cameo in Sony's Venom panel Friday?
Does Fantastic Beasts dare bring out Johnny Depp?
J.K. Rowling's Fantastic Beasts franchise has seemingly committed itself to Johnny Depp for the foreseeable future, despite abuse accusations and bad press that just continues mounting for the beleaguered star. The new sequel, Fantastic Beasts: The Crimes of Grindelwald, has a big enough cast that the studio may simply decline to bring Depp to San Diego; on the other hand, you'll find no more friendly, prescreened audience than at Comic-Con, and he'd likely be tossed softballs by the moderator and crowd.
Will other X-Men show up besides Deadpool?
Fox finds itself in a precarious place with the X-Men universe: Deadpool remains a big franchise for the studio — so much so that the Deadpool 2 crew will do a victory lap in Hall H before screening an expanded cut of the summer movie — but the two other X films on the docket, X-Men: Dark Phoenix and The New Mutants, have undergone reshoots and weathered significant delays. Will the Deadpool 2 panel include any sneak peeks at those movies? (Dark Phoenix star James McAvoy and New Mutants star Anya Taylor-Joy will already be at Comic-Con to tout Glass, after all.) Might Fox bypass them entirely and just announce future plans to feature Deadpool in an X-Force movie? Or is everything up in the air as Fox prepares for a big studio sale that could reshape its movie plans entirely?
Will there be a super-early tease of It: Chapter Two footage?
New Line is kicking off Comic-Con again with their Scarediego event on Wednesday night. The Warner Bros. subsidiary has teased information about The Nun and It: Chapter Two, and while Nun is on track for a September release, the next It only recently started production and won't come out until next year. But the sequel will be a huge release for New Line in 2019, and filmmakers have a habit of throwing together sizzle reels to get Con-goers all whipped up and tweeting with excitement. Scarediego had the first It footage last year, so it's possible they've pulled together a treat for fans this time, too.
Will Star Trek: Discovery address its behind-the-scenes turmoil?
In its short life, Star Trek: Discovery has seen a lot of management changes. Bryan Fuller was at Comic-Con two years ago touting his series reboot, but departed the series before a single episode even aired. Fuller was succeeded by his collaborators, Gretchen Berg and Aaron Harberts, but just last month they were ousted following budget issues and "complaints of staff mistreatment," according to The Hollywood Reporter. Taking over for Berg and Harberts is executive producer and longtime Trek man in Hollywood, Alex Kurtzman, who became showrunner midway through production on season two. It will be interesting to see if the showrunner shuffle comes up in the panel, and whether or not Kurtzman takes the opportunity to clear the air and put people at ease by showing he's got the ship well in hand.
Will CBS reveal any details about its other Star Trek shows?
Kurtzman's contract with CBS was set to expire this year, but the network instead signed him to a hefty five-year extension, and he's got plans to expand the studio's Trek TV universe. That will surely include more series-format projects, but trades reported that mini-series possibilities, animation, and "other content" were also on the table. There have also been those rumors that Patrick Stewart might reprise his role as Captain Jean-Luc Picard for one of those Kurtzman shows. Will CBS go for a massive Comic-Con walk-in moment and bring Stewart out in Hall H? Will Kurtzman share any of the ideas now that he's settled in to the network until 2023? He is Discovery's one and only showrunner now, and he'll have thousands of faces waiting expectantly for him to tease the future of the franchise in San Diego.
Will Jodie Whittaker say anything about Doctor Who trolls?
When it was announced last year that Jodie Whittaker would become the first female Doctor after the departure of Peter Capaldi, the bad contingent of the show's fandom got pretty mad that a lady would be taking over the TARDIS. Capaldi put his full support behind Whittaker during his final Doctor Who panel in 2017, and with his successor taking the stage in Hall H for the first time as the show's star, will she address the skeptics or decide to leave the messy business out of her Time Lord coronation?
How will the Legion cast and crew address David's heel turn?
Legion has never been afraid of taking risks, but they're usually aesthetic or structural. However, the FX series took a huge, potentially alienating leap in its season-two finale, when David (Dan Stevens) raped his romantic partner, Syd (Rachel Keller) and became a full-on villain. Sexual violation is a third rail for contemporary popular fiction, so it'll be interesting to see how the people behind the show talk about it, if they talk about it at all. (Also, perhaps relatedly: Will we find out what the deal was with the spiky-haired, costumed David who was lingering in that weird scene near season's end?)
Will Iron Fist commit to a new direction?
It's no secret that Marvel's Iron Fist was a critical disappointment. It received almost universally poor reviews and was the subject of mockery from online fandom. Nevertheless, Netflix claims viewership was solid (though who knows what that means when it comes to Netflix). With a second season on the way, will Marvel attempt to convince skeptics that they're taking a new tack? If so, what could that be? Plot and character details are likely to emerge, but the overall gestalt is what people will be most concerned about.
Will Mayans MC have any Sons of Anarchy cameos on? And will we see a full-length trailer?
The long-gestating Sons of Anarchy spinoff is finally arriving later this year on FX. The show's first teaser was released this week, and it featured JD Pardo's EZ Reyes visiting the roadside grave of Jax Teller (Charlie Hunnam), but that's about all. Comic-Con is typically a prime time for trailer rollouts and first-look footage premieres, so Mayans creator Kurt Sutter will have the perfect opportunity to drop a longer look at the new show, which will premiere on the tenth anniversary of Sons of Anarchy's debut. But will FX also give Con-goers a look at surprise cast members being carried over from Sons? We already know Emilio Rivera's character, Marcus Alvarez, will give a tangible link between the shows, but Sutter has left the door open for more familiar faces to pop up.
Will David Lynch make another surprise (video) appearance at the Twin Peaks panel?
If you feel the temptation to ask questions about Twin Peaks, a good piece of advice is generally: Don't bother! David Lynch isn't one to give answers about his work, but it's worth wondering if he'll be on hand at Comic-Con. Last year, the cult icon recorded a video message that played during the show's first-ever SDCC appearance, so perhaps fans will get another digital salutation this year. Even if he doesn't drop in, though, will Showtime do us the kindness of saying whether The Return will … return? No matter what, let's just hope Kyle MacLachlan says more than "Dougie Jones" for an hour.
What will be the biggest topic during The Walking Dead panel: Andrew Lincoln's departure or Chris Hardwick's absence?
Last month, Comic-Con mainstay Chris Hardwick stepped aside as moderator for AMC and BBC America panels amid allegations of sexual assault and emotional abuse by an ex-girlfriend (which he has denied). Yvette Nicole Brown is taking over his moderating duties in San Diego (and, at least for now, his AMC talk show while the network investigates the misconduct claims), and her Walking Dead stewardship in Hall H happens to coincide with some of the biggest news in the history of the show: Star Andrew Lincoln is leaving after season nine. Whether or not the final Dead-related Hall H panel for Rick Grimes is enough to override the controversy behind Hardwick's absence is the big question.
Will #MeToo reshape the Comic-Con experience?
As the first SDCC of the #MeToo and Time's Up era, the question is, will convention organizers implement extra safety protocols and/or more rigorously enforce its code of conduct to address complaints of sexual harassment that have dogged Comic-Con in previous years?