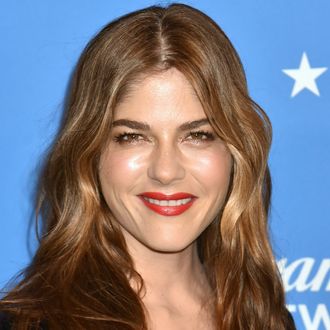 Selma Blair.
Photo: Jeff Kravitz/FilmMagic for Paramount Network
Vocalizing her support for director James Gunn after he was fired by Disney from directing Guardians of the Galaxy Vol. 3, Selma Blair has decided to quit Twitter as a further means of protest. Tweeting a farewell message on Saturday evening, Blair wrote that you can follow her on other, more photo-friendly social media platforms instead. "So long. You can find me on Instagram," she said, per THR. "#Istandwithjamesgunn." Since news of Gunn's firing broke, Blair has used her Twitter account as a constant sounding board to get her followers to sign a petition to reinstate Gunn as Vol. 3's director — Gunn was fired for his history of offensive tweets, a decision he fully accepted and took responsibility for. "Because if people are punished despite changing, then what does that teach people about owning mistakes and evolving?" Blair wrote, in part. "This man is one of the good ones."
Gunn's Guardians family are taking the news of his dismissal pretty hard, with Dave Bautista the most vocal about seeing their leader go. "He's made mistakes. We all have," he wrote on Twitter. "I'm not ok with what's happening to him." Chris Pratt and Zoe Saldana, meanwhile, were a little more coy with their words.