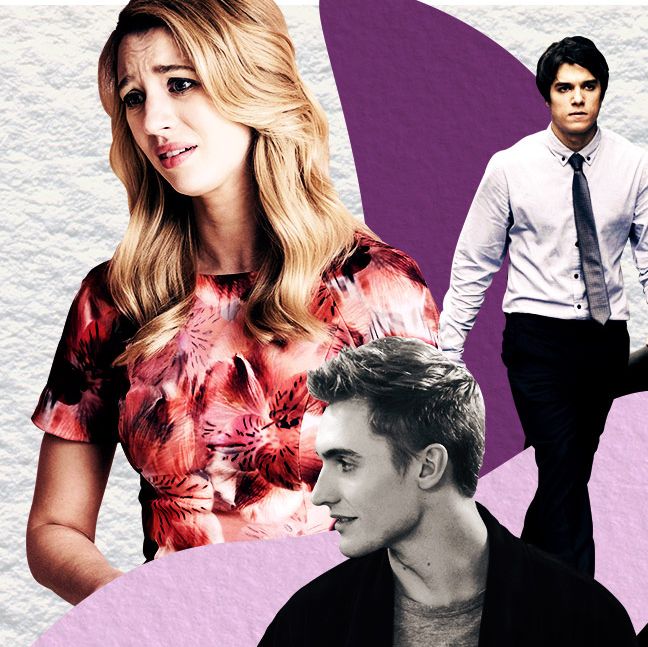 Everyone knows that a good soap opera is built on tropes. The long-lost secret sibling is one of the very best, and if you haven't noticed, the CW absolutely loves using it. At least 11 different CW shows have utilized this specific trope in all sorts of twisted ways — from evil stalkers to illegitimate royalty — and the bizarre circumstances of their secret existences seem to know no bounds. This past year alone, both Riverdale and Dynasty unearthed secret older brothers who are introduced to their families via an imposter: one involved covering up an murder, and the other involved an amputated finger!
Why so many secret siblings? Being a teenager is essentially a dumpster fire of emotion and hormones, so maybe the trope is meant as a metaphor for the way a person's knowledge of the world shifts as they grow older. After all, the trope confronts the idea that parents are people who had lives before their kids came along: Even on TV, they're full people who exist outside of making a teen's life miserable.
You could argue that the secret sibling is a well that the CW goes back to far too often. (The Charmed reboot hasn't even premiered yet and it's already got a secret sibling.) But what would be the fun in that? As one of the most reliable venues for campy teen drama, why mess with a formula that works? Let's break down the best secret siblings of the CW, ranked from least to most utterly chaotic. Spoilers for each show throughout, of course.
11. The Flash (2014–present)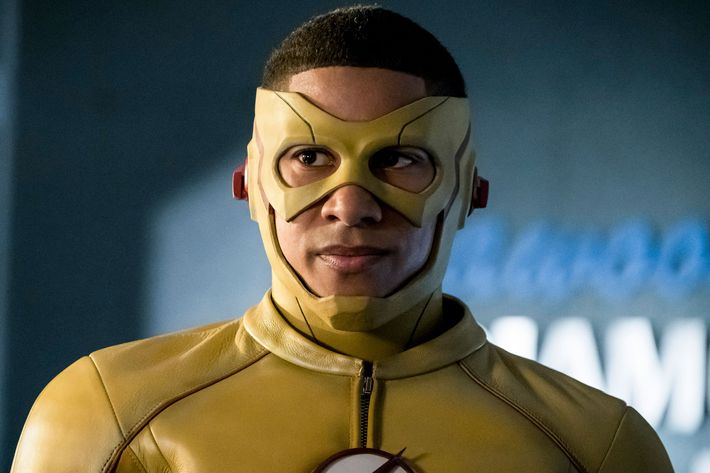 As far as secret siblings go, discovering that your supposedly dead mother actually abandoned you as a child due to her drug addiction — and was pregnant with your brother when she left — is a fairly tame development when it comes to the CW. In the midseason finale of season two, Central City's favorite citizen journalist Iris West (Candice Patton) is reintroduced to her estranged mother and the younger brother she didn't know existed. Though Wally West (Keiynan Lonsdale) is initially resistant to join their little meta-family, he eventually lets his father and sister in, and joins Team Flash after being imbued with powers given to him by a mythical time demon, only to be shunted off the show to join the Legends of Tomorrow team. Super-simple stuff, right? Wally was a great addition to the show who was criminally wasted in favor of repetitive plots, but when he was there, he acted as a great youthful counterpoint to Barry's elder statesman. Wally, we hardly knew ye.
10. Arrow (2012–present)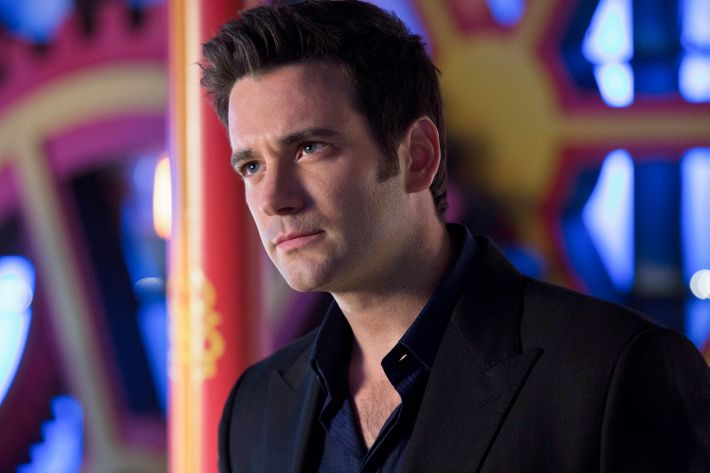 Saving the city is a lot of work, but does anyone ever think about Batman Jr.'s little sister? After the death of her father and return of her declared dead brother, Thea Queen (Willa Holland) falls into a routine of hard partying and drug use, as well as a crush on her brother Oliver's (Stephen Amell) best friend Tommy Merlyn (Colin Donnell). But surprise! Tommy is actually her paternal half-brother, and she is the result of an affair her mother had with trained assassin Malcolm Merlyn (John Barrowman), whose attempted mass murder was fueled by the (very racist!) presumption that the slums of Starling City were in need of literal eradication. While Tommy dies in said attempted mass murder, Thea eventually comes to terms with her new identity, becoming an assassin in her own right under her biological father's tutelage and joining Team Arrow as Speedy. She also murders a friend while under the influence of psychotropic drugs (and is resurrected by the mythical Lazarus Pit after being stabbed in the chest), but those things are mercifully unrelated to the parts about the super-brother she didn't know about.
9. The 100 (2014–present)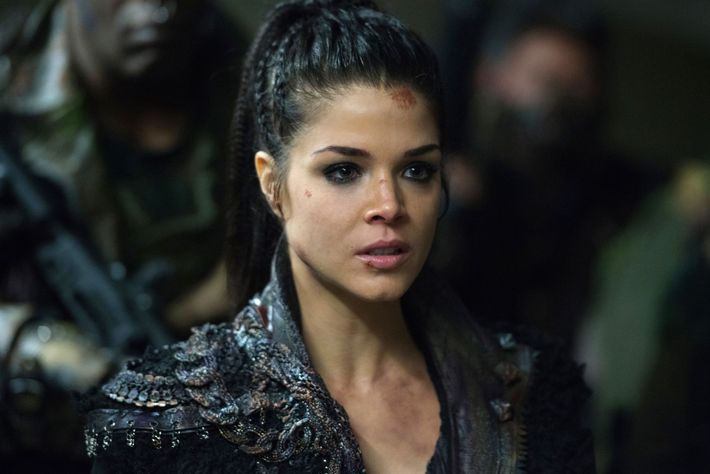 What do you do when you're living on a dying spaceship and having a second child is punishable by being sucked into the vast emptiness of space? Why, you hide your baby in the floorboards of your state-sanctioned living quarters, of course! And then that baby grows up to be a murder warrior who invents an underground colosseum. Octavia Blake (Marie Avgeropoulos) starts The 100 as the illegitimate daughter whose very existence is a crime, and over time grows to become a skilled tactician and leader. In short, they'd never have survived on Earth without her — and after a cataclysmic nuclear meltdown in season four, she keeps hundreds of people alive in an underground bunker by unifying several warring clans. A beloved character, Octavia turned her feelings of isolation and rejection into focused rage that fuels the endurance of her people. As far as secret siblings go, you could do a lot worse than someone who manages to hold things together during the literal apocalypse.
8. Reign (2013–2017)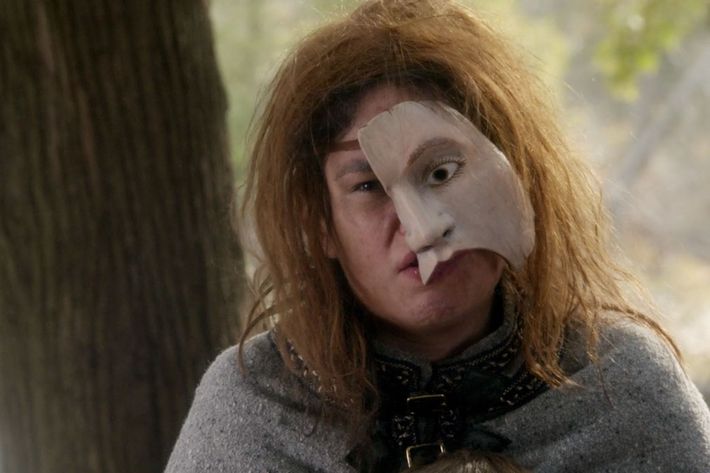 A gone-too-soon series about the life and times of Mary, Queen of Scots (Adelaide Kane), Reign was a historical drama that treated the concerns of young women with gravity and respect. (It also dealt in magic and prophecy and ghosts, as one does.) In the pilot episode, Mary is warned off some drugged wine by a shadowy figure who continues to look out for her. Initially thought to be a ghost, the figure is eventually revealed to be the illegitimate first-born daughter of Catherine de Medici, Clarissa (Megan Follows). The product of an early affair, Catherine sent Clarissa away to hide her adultery and later thought she had died. But lo and behold, Clarissa had been haunting the castle all this time via a series of secret passages! She later kidnaps her two younger brothers and threatens to murder them in retaliation for her mother's abandonment, but is thwarted and killed by Mary. The fun of Clarissa's reveal was that, like so much else in Reign, it was a natural explanation for a seemingly supernatural event.
7. Gossip Girl (2007–2012)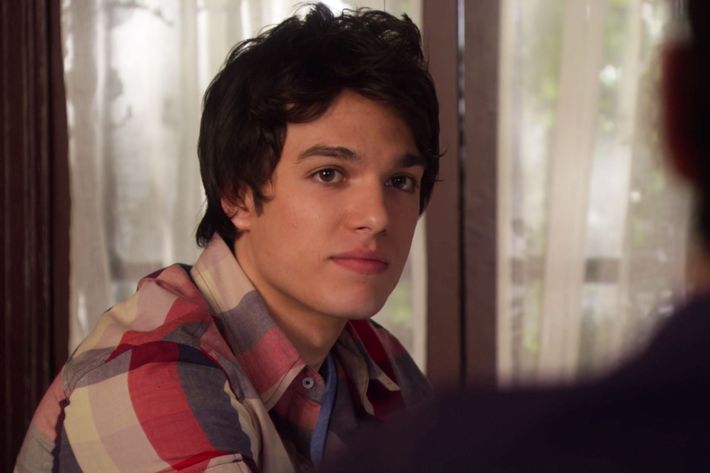 Strangely enough, the reveal that lead characters Serena van der Woodsen (Blake Lively) and Dan Humphrey (Penn Badgley) shared a secret half-brother born from their parents' teenage love affair is one of the least explosive things to happen on this teen soap favorite. Initially a secret from everyone but his mother Lily van der Woodsen (Kelly Rutherford), Lily and Rufus (Matthew Settle) go looking for their son Scott Rosson (Chris Riggi) in Boston, only for his adoptive parents to panic and say he's dead. Scott's a clever boy, though, and tracks his family down through Dan's piece in the New York Times, pretends to be a student at NYU, and even dates Dan's ex-girlfriend Vanessa in a twisted bit of recon. Though he hesitates to tell his parents who he is, quintessential Mean Girl Georgina Sparks (Michelle Trachtenberg) reveals the info at Lily and Rufus's wedding. Scott's existence did very little to add to the plot except make it more irritating that Serena and Dan kept breaking up and getting back together. I mean, how is poor Scott supposed to explain this family arrangement to his friends? Plus, as dramatic as that all sounds, it will never top the fact that Serena married the man who spent six years actively making her life miserable!
6. The Originals (2013–2018)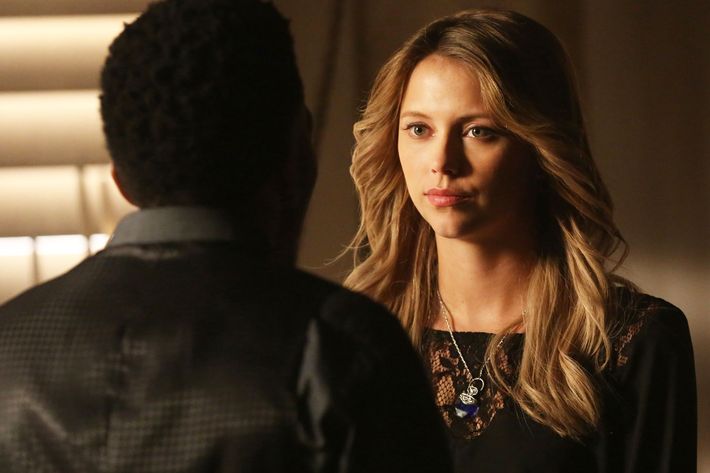 Klaus Mikaelson (Joseph Morgan) always had a complicated relationship to family, so it's no surprise that he's immediately suspicious when his newly revealed older sister Freya Mikaelson (Riley Voelkel) turns up in New Orleans. Originally thought to have died from the plague, Freya's mother actually surrendered her to her aunt as a payment for a fertility spell that would allow her to have more children. After spending years being tortured and used for her youth and beauty (you know, regular witch stuff), Freya escaped to rejoin her family, and has been an ally ever since. As a spinoff of The Vampire Diaries, The Originals began with a lot of world-building and rules already in place, so Freya's existence allowed for a novel surprise that added context and intrigue.
5. Dynasty (2017–present)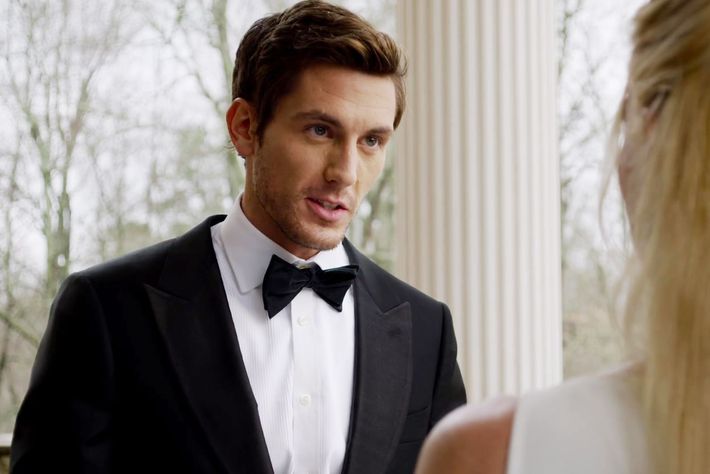 Led by the patriarch Blake Carrington (Grant Show), his new wife Crystal Flores Carrington (Nathalie Kelley), and his daughter Fallon Carrington (Elizabeth Gillies), this reboot of the '80s ABC soap largely revolves around the various political and business shenanigans of the Carrington family's company and the interpersonal drama of their adversaries. One of the first season's final plot points is the reemergence of Blake's estranged ex-wife, Alexis (Nicollette Sheridan), who claims to have spent the last several years using the money she won in her divorce to find their lost son, Adam, who was kidnapped as a baby and never heard from again. Adam's existence was kept a secret from Fallon — that is, until Alexis manipulates her son into going on a wild goose chase to find the man she'd hired to pretend to be Adam (Brent Antonello), in a bid to lay claim to the family trust and dilute her ex-husband's voting power in his company. This ruse included cutting off the same finger her real son lost to the kidnapper all those years ago! This was such a fun plot point specifically because it was entirely expected. Dynasty knows exactly what it is — a campy, trashy, obscenely opulent drama — and it leans into that identity every chance it gets. The second you think something is too wild to be true, there it is!
4. Riverdale (2017–present)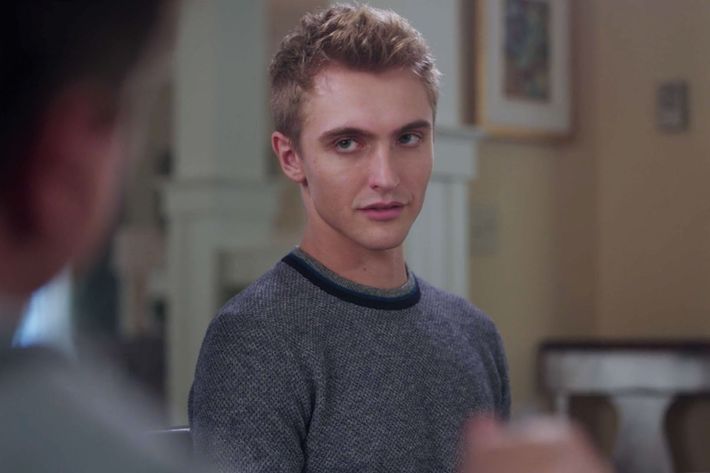 The CW's moody take on Archie Comics is delicious, juicy fun — and of course, there's a secret sibling, because what would a teen soap be without one? In season one, Betty Cooper (Lili Reinhart) learns that her mother Alice (Mädchen Amick) gave up her son after a teenage pregnancy, and in the second season, she goes looking for him. She finds the shadowy figure Chic (Hart Denton), and Betty and Alice invite him to stay in their home. Chic immediately creeps everyone out, specifically the Cooper patriarch Hal (Lochlyn Munro), who moves out in protest. Obviously, it doesn't take long for Chic to start making trouble for the rest of the Coopers. After an accidental death, a concealed body, and lots of questions and threats, Betty's growing suspicions lead her to discover that Chic isn't her brother at all, but her brother's roommate, who murdered the real Chic in a fit of rage and then assumed his identity. Let that be a lesson: There are no happy family reunions on the CW.
3. The Secret Circle (2011–2012)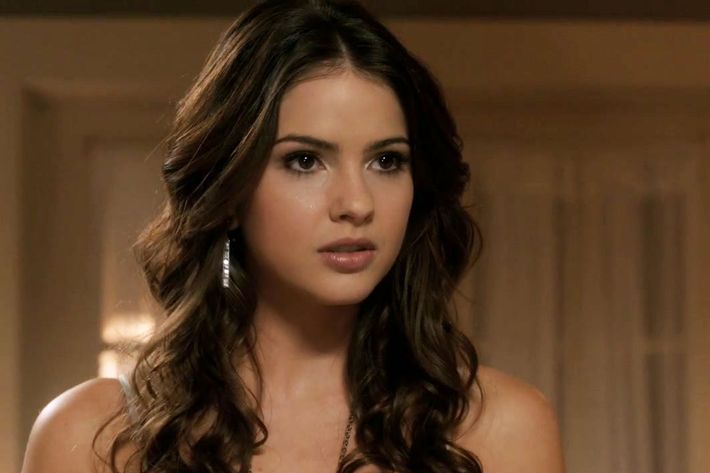 This failed attempt at a Britt Robertson star vehicle lasted only one season, but managed to pack all kinds of narrative nonsense into its 22 episodes. The most notable one, for our purposes, is the new best friend who turned out to be her half-sister. After her mother dies in a fire and she moves to Chance Harbour to live with her grandmother, Cassie Blake (Robertson) discovers that her late mother was a witch (and that she is one too). Once she's coerced by local teens into joining their karmically predestined mini-coven, Cassie sets to work unraveling the mystery of a fire that happened 16 years prior, which killed many of the Circle's parents. Aided by her friend Diana Meade (Shelley Hennig), whose boyfriend is "cosmically destined" to end up with Cassie, her search leads back to her father's family. Cassie eventually learns that her father specializes in dark magic in order to sire several children. One of those children is … you guessed it, Diana Meade! Although The Secret Circle was canceled before this twist could fully be explained, it was a savvy reveal: Making Cassie and Diana secret sisters forced them together in exactly the right way to maximize teenage awkwardness.
2. Jane the Virgin (2014–present)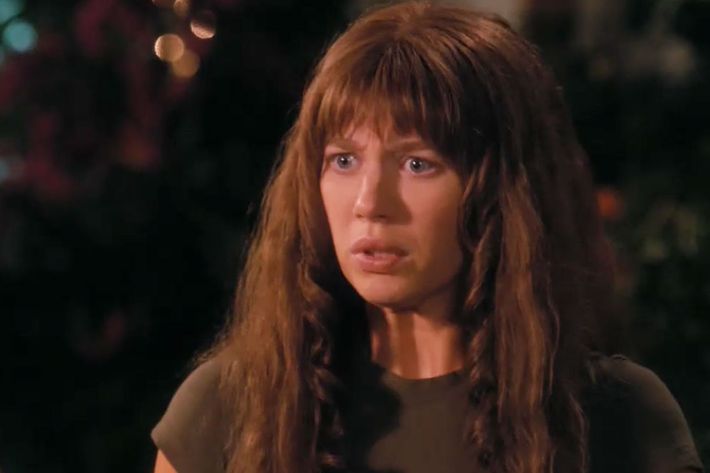 Although Jane the Virgin isn't exactly a teen drama, its elaborately orchestrated telenovela secret-twin plot can't be left out. Anezka, twin sister of Petra Solano (both portrayed by Yael Grobglas) first appears in season two at the behest of their mother in a bid to take over Petra's stake in the Marbella Hotel. Anezka's schemes follow a fairly standard evil-twin playbook — she grew up in a Czech orphanage — and she subjects Petra to everything from medical petrification, assuming her identity, sleeping with her ex-husband Rafael (Justin Baldoni) under false pretenses, faking her death, and straight-up blackmail before she actually falls to her death in season four. Eager to please, Anezka's fluid loyalties perpetually bounced between her mother and her sister, and her hilarious presence often served as a last-minute plot complication. Although her introduction felt like yet another telenovela bait-and-switch, she became integral to the show's rhythm of surprises and reveals. RIP, Anezka, you will be missed.
1. One Tree Hill (2003–2012)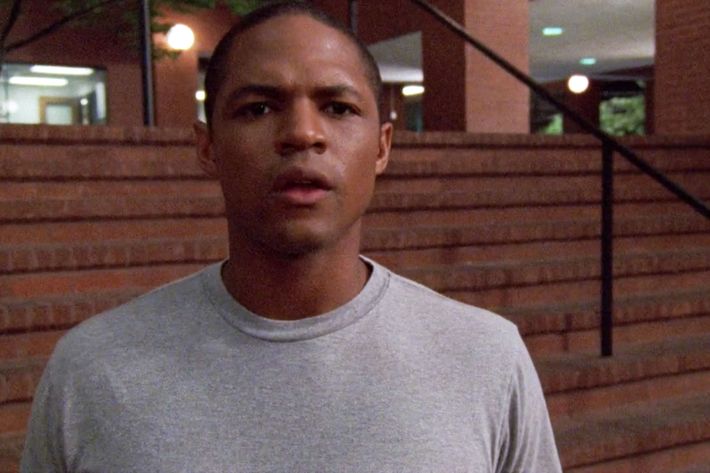 The original CW teen drama was actually a holdover from the network's days as the WB, but it still set the high-water mark for many credibility-straining secret siblings to come. After meeting her biological mother, Peyton Sawyer (Hilarie Burton) discovers that she also has a half-brother named Derek. Peyton uses her internet radio show to request that Derek reach out to her and initially embraces the blonde young man who responds. But, of course, this wouldn't be a teen drama without a twist: "Psycho Derek" is actually a crazed internet stalker named Ian Banks (Matt Barr), who sublimated the guilt he felt from killing his girlfriend in a car accident by obsessing over Peyton.
Ian soon insinuates himself into Peyton's life by watching her on a constantly streaming webcam (the NSA is shaking!) and sending her instant messages from a creepy handle. He also makes a habit of sniffing her hair, and then later steals her jacket and hires a prostitute to dress up as Peyton before beating her up. Ian subsequently attempts to rape Peyton when she discovers his ruse, only to be thwarted by Lucas (Chad Michael Murray) and the real Derek (Ernest Waddell). Naturally, Ian escapes and fakes his capture, only to return at prom and kidnap both Peyton and Brooke (Sophia Bush) before Peyton stabs him and turns him over to the authorities. Basically, One Tree Hill invented Catfish and we should all acknowledge this.