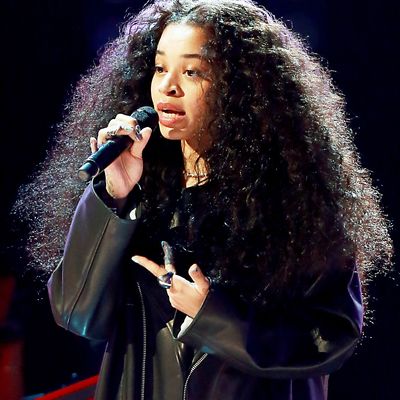 But wait, there's more!
Photo: Leon Bennett/Getty Images
Now that we've established Ella Mai's summer sleeper hit "Boo'd Up" has become a phenomenon partially because it's an antidote to the bleak cultural vacuum in which love cannot thrive, I propose an alternate course of events where we pluck a different Ella Mai song from obscurity and shepherd its ascension to its rightful position on the charts beside (above?) "Boo'd Up." Reader, I am asking you to take all the energy you've exerted toward championing "Boo'd Up" and redirect it to the better, objectively correct choice: "A Thousand Times."
To date, Mai has released three EPs about the mechanics of love. "Boo'd Up" might give the impression that she's optimistic about relationships. Not so! If you look beyond "Boo'd Up" and its close sisters "Naked" and "Found," Mai is actually quite bitter about love. For every person she's crushed on, there's another who's wronged her. "A Thousand Times," a midtempo ballad, is the hard stop to the ellipses "Boo'd Up" attempts to set up. Her honeyed voice turns salty when she sings lines like "I gave you everything that every man says he wants" — inspired by Sammie's "Crazy Things I Do," which the song samples — and "I deserve everything that every girl says she needs." She talks of having to coddle some dude's ego only for him to use it to leave her. He was rude, but she can be ruder. "Boo'd Up" keeps its language safe, but "A Thousand Times" gets in one good expletive and uses it for the kill: "This love is over, a thousand times over. I hope the next girl you love ends up fucking you over, a thousand times over."
"Boo'd Up" has a tempting appeal because of its nostalgia for both R&B's lighter middle ground and the first butterflies of attraction. But if you're a jaded curmudgeon about matters of the heart, if you take "Bust Your Windows" as gospel and prefer Mary when her love life is in shambles, "A Thousand Times" is your anthem. And should some love-drunk hater try to tell you "A Thousand Times" can't be a hit now because it came out in 2016, tell them "Boo'd Up" took a year and a half to fully resonate. We can wait.