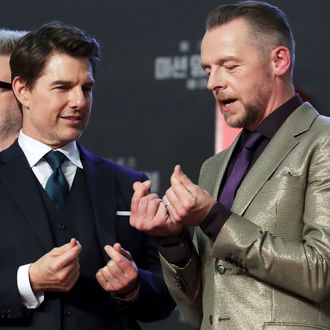 Photo: Han Myung-Gu/Getty Images for Paramount Pictu
The No. 1 thing you should do when you travel to a foreign country is learn how to say hello. If you're a Western celebrity promoting your movie in Korea, you must learn how to do the finger heart. Please don't embarrass yourself and go on the red carpet doing the peace sign. This is not Disneyland circa 1997 and you are not a Japanese tourist. That is offensive. Instead, embrace the finger heart: It's modern, elegant, and you are literally making an emoji with your fingers!
While promoting Mission: Impossible – Fallout in Seoul last night, Tom Cruise and the rest of the cast did the requisite step and repeat with one Mr. Simon Pegg, looking like a sleek gold shark, armed and ready with a finger heart. Like Rihanna at the Met Gala, he did his homework and came correct. We love a good student!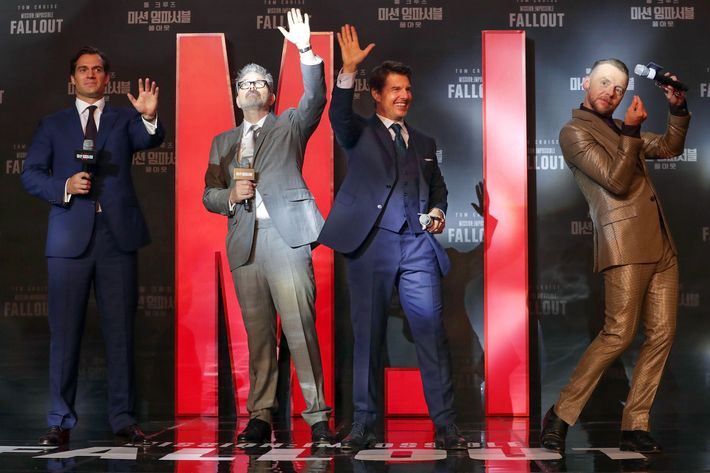 Tom Cruise, who will forever be 33 and relevant, wanted to learn.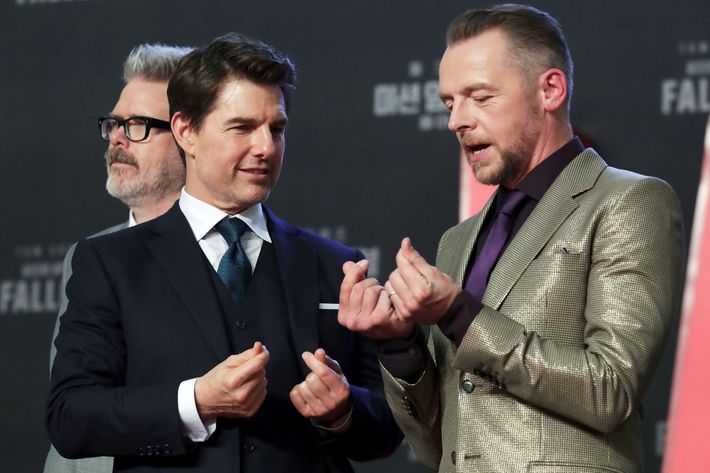 Henry Cavill, too!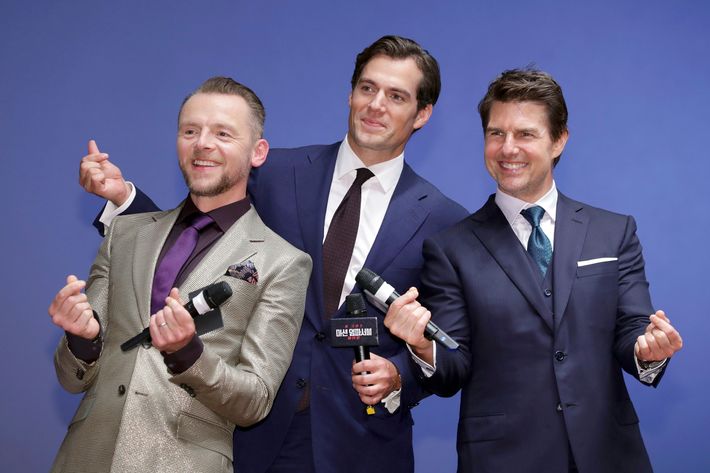 And let's not forget the Black Panther team whose finger hearts reverberated across the world. Call the Blue House, because cultural diplomacy is taking place!