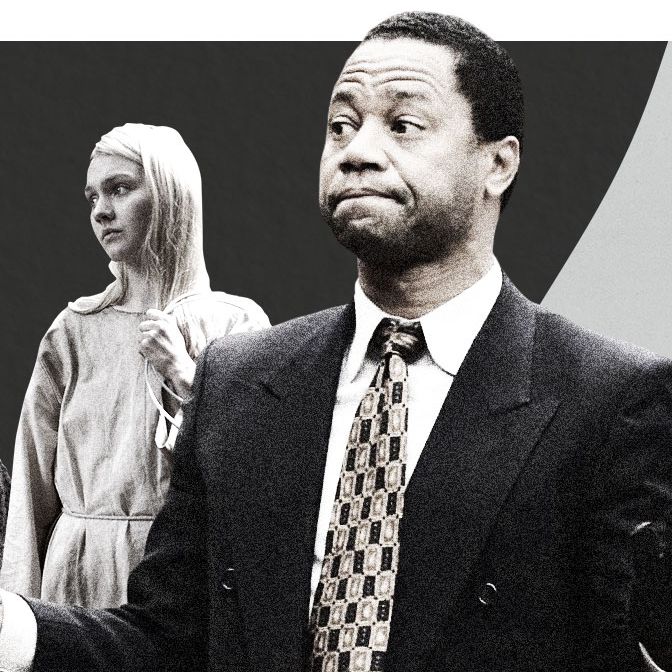 Photo: Maya Robinson/Vulture and Photo by Netflix, HBO, Lifetime and FX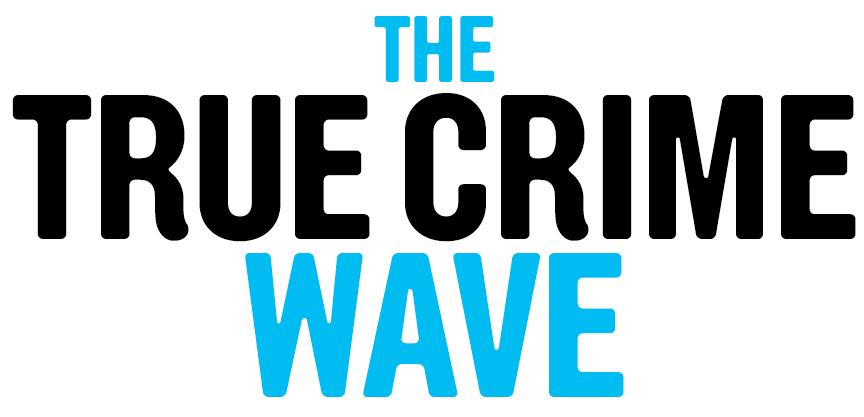 All week long, Vulture is exploring the many ways true crime has become one of the most dominant genres in popular culture.
While Serial famously inspired a wave of true-crime storytelling on podcasts, HBO's The Jinx and Netflix's Making a Murderer arguably made the boom real on television. Now, after three more years of stories involving murder and mayhem — including FX's The People v. OJ Simpson: American Crime Story, Netflix's The Staircase, and many, many others — TV's true-crime renaissance is obviously here to stay.
Over the last few years, cable networks, like USA (Unsolved: The Murders of Tupac and The Notorious B.I.G.) and Paramount (Waco), have begun experimenting for the first time with real-life dark tales that have macabre twists. Others that specialize in those stories have continued the search for the next national obsession. Next week, Investigation Discovery will release Sugar Town, a documentary about the polarizing 2014 case of 22-year-old Victor White III, whose death in police custody while handcuffed in the back seat of a patrol car was ruled a suicide. In October, Oxygen will premiere Dirty John, its documentary based on the record-breaking Los Angeles Times podcast about a man who manipulated women and swindled them out of their fortunes. Two new crime-based anthology shows are also in the works: Bravo kicks off its series with a scripted version of Dirty John starring Connie Britton and Eric Bana later this year, and Hulu will follow suit with The Act, which tells the story of convicted murderer Gypsy Blanchard, who conspired to kill her mother after a lifetime of child abuse.
Although the genre's success goes back decades — as evidenced by the continued success of shows like Dateline or Law & Order's ripped-from-the-headlines style — the boom in crime-driven storytelling on TV at this particular moment is undeniable. Vulture spoke with four big players in the true-crime marketplace about working in such a competitive space, how they choose the crimes that make it to series, and what makes for a compelling narrative.
The Heavyweight: Investigation Discovery
There's an old saying in TV news: If it bleeds, it leads. Turns out, that's also true when it comes to cable TV audiences. While old-school linear networks have spent the past few years fighting significant ratings erosion, Investigation Discovery has tapped into the culture's true-crime obsession to become not just the king of the genre, but one of the most successful and fasting-growing networks on cable, period. Its average prime-time audience last year was just shy of 1.1 million viewers, triple the tune-in for new true-crime rival Oxygen and more viewers than even established cable heavyweights such as FX, AMC, CNN, A&E, and Bravo. So far in 2018, ID — whose overall audience composition is about 60 percent female — ranks as the No. 1 cable network in full-day ratings among women aged 25 to 54, the demo group targeted by ID's advertisers.
Much the way Netflix has fueled its growth by rapidly increasing its original programming, ID became a powerhouse in part by offering a staggering selection of true-crime offerings: This year, it will program around 650 hours of first-run content, covering lawbreakers and their victims from virtually every conceivable angle and using a variety of formats and storytelling styles. ID didn't invent true-crime TV, nor was it the first to find success with the genre. But years before The Jinx and Making a Murderer made the genre hip, ID established itself as the first major cable network devoted exclusively to criminal activity. "We were the first to recognize that maybe owning it as best we could and being a leader in it would be a big potential business," says Henry Schleiff, who oversees ID (and three other Discovery networks) in his role as a group president. "We saw the potential to be the 24/7, 365-day diner where people could come regularly and know they were going to get this kind of story."
Given how much original content it pumps out, ID doesn't limit itself too much in terms of the variety of crime stories it tells. "Because we are 24/7 true crime, there has to be a tapestry of kinds of crime," says Jane Latman, who heads up development for ID and, with Schleiff, helped transform the network into a programming powerhouse. But it does have a formula of sorts. "We're looking for high-stakes stories that have twists and turns and a satisfying resolution," Latman explains. "Within that, we want to find a mix of cases that people know, and then ones that they've never heard, so from hour to hour, people come in and find a compelling, sticky story that they can't turn off." ID also tries to avoid cases of random violence chronicled on the nightly news. "What really resonates with our audience tends to be crimes between people who know each other," Latman says. "You're gonna have more twists and turns in a story where there is a relationship and a backstory. And where there's a clear motive, it's not random."
Schleiff says the "special sauce" that helps ID set itself apart from some of its competitors is that so many of its shows focus less on the lurid details of crimes and more on the quest for justice. "It's our name — the Investigation part of [Investigation] Discovery — that people are most interested in," he says, explaining that audiences flock to the channel because they want to be armchair detectives. "It's not the actual crime, but the solving of the crime. We look not so much at the 'how' as the 'why.' What was the backstory?" He says that focus sets ID apart from newer rivals such as Oxygen, which jumped into the true-crime space full time last year. "I certainly don't look at Oxygen as competition," Schleiff says. "They're going about telling crime in a different way than we do. We're far more interested in the fundamentals of great storytelling than the more prurient side of the story."
While Schleiff doesn't spend much time worrying about other basic cable networks such as Oxygen, he has noticed the uptick in true-crime programming from subscription services such as Netflix and HBO. "In a perfect world, you'd have no competition," he quips. But he also believes there's a possible upside. "The competition is almost a form of marketing for us," Schleiff says. "The way to look at it is, those networks have helped to popularize the genre. They bring these incredible resources to the stories." He hopes audiences that watch series like The Jinx or Wild, Wild Country start hunting for more true-crime content — and find their new thirst for the genre quenched by ID.
Filling ID's 650-hours-per-year pipeline means Latman and her team are "constantly reading articles, listening to podcasts — both looking for the actual cases or the best way to tell these stories," she says. "A lot of times we develop from the ground up. We'll send a producer an article, and say, 'Come back with some ideas about it. Let's talk.' Or we see a movie that inspires us just in terms of a kind of format or a way to deal with flashbacks. We're crafting what we know will fit on the network as opposed to trying to just open the floodgates and say, 'Whatcha got?'"
This is not to say a good deal of Latman's job doesn't still involve hearing pitches from outside program suppliers, whether it's production companies or individual filmmakers. In the scripted world, bidding wars are fairly common because agents and producers frequently pit networks against each other when there's an in-demand project. But Latman says ID's strong in-house development team, its deep relationship with suppliers, and its status as the market leader in true crime means it rarely has to worry about producers taking a good idea somewhere else first. "We're in this enviable position," she says. "People who want to make this sort of content know we're going to reach the audience they want to reach … So we don't get into bidding wars often." In fact, Latman says the last time ID had to fight for a project it wanted was a bit more than two years ago, when at least one other network wanted the rights to a six-part docuseries called Is O.J. Innocent? The Missing Evidence. "The price went up cause someone else wanted it," Latman says. "But we got it."
The Newcomer: Oxygen
Rod Aissa begins his workday with a briefing along the lines of what you might hear in a police station's shift change or a newsroom morning meeting. As executive vice-president of Oxygen's original programming, he wants to hear about all the major crimes that happened around the country overnight. He keeps tabs on everything, sometimes in real time, like the recent hostage situation at a local Trader Joe's that ended in the death of a store manager.
"I watch and listen to everything I can," Aissa says. "I love Dateline. I listen to podcasts. I scour the Daily Beast for its crime stories."
Oxygen rebranded as a 24-hour true-crime network a year ago, and it's paying off. The network's audience has grown by 32 percent in total viewers, and this year, it is attracting its largest audience in seven years. The two-part mini-series Aaron Hernandez Uncovered, which aired in March, became the most-watched program since the network moved to full-time true crime, reaching 4.4 million viewers during its premiere weekend. And in the year since his network shifted to focus on true crime, Aissa has noticed more storytellers pitching stories. "There is a small group of people who do it really well," he says, "and now there's a bunch of other people that are starting to learn how to do it as well."
By moving into booming territory, Oxygen understood it would directly be competing with true-crime powerhouse Investigation Discovery and even NBC's prime-time magazine Dateline. But Aissa saw room to stand out by offering a more diverse slate with close-ended shows, where a different crime is tackled in each episode, such as the docu-style Snapped (about felons, usually women, who hurt their partners) or Ice-T's crime reenactment series In Ice Cold Blood. Cold Justice, which Oxygen bought after TNT cancelled the Dick Wolf–produced crime investigation show, follows former prosecutor Kelly Siegler and investigators as they reopen unsolved murder cases. Working with local law enforcement across the country, the show has helped bring 37 arrests and 17 convictions on over 60 cases.
Aissa added that Oxygen doesn't want its audience to be passive. "On these shows," he says, "we want people to exercise their inner armchair detective." On September 15, Oxygen will premiere its eight-part series Unspeakable Crime: The Killing of Jessica Chambers about the horrific death of a Mississippi teen who was doused with gasoline and set on fire in 2014. The series follows the first trial, which ended in a hung jury, and its aftermath. Emmy-winner and Oscar-nominated documentary filmmaker Joe Berlinger (Brother's Keeper and Paradise Lost) is the executive producer. "There's a lot of questioning about whether he's the right guy and the town is divided, so that is the spine that we can wrap the narrative around," Aissa said. "We're looking for something in our investigations that allow viewers to invest and get hooked on something besides what happens at the end."
The network covers a range of crimes, but Aissa has a particular fascination with stories about missing women — which is why he's ordered an unannounced, multiple-episode series about the disappearance of Phoenix Coldon from St. Louis in 2011. "Women don't usually jog off into the sunset and go to Mexico and get a face-lift and live a new life, especially mothers. They usually don't leave their babies behind," Aissa said. "We usually dismiss these stories or it takes a long time to invest in them, especially women who are African-American or other ethnically diverse women. These stories are heart-wrenching, but they are amazing stories to tell because you want the justice that they deserve."
In the case of the 23-year-old Coldon, who disappeared from her parents' driveway in the middle of the afternoon, Aissa wanted to know why the family would put themselves through the production after all this time. Their response: "'What if she's still out there? What if we can get justice?'" The show will follow the investigation into Coldon's disappearance through the work of investigative reporter Shawndrea Thomas and retired deputy police chief Joseph Delia.
"The justice system is a very layered and tiered system," Aissa said. "At the end of the day, there has to be some kind of hope that if I'm in that circumstance, somehow it's going to work for me. It just makes these stories very immersive because it's something we can relate to. The stakes are so high — there are no higher stakes than human life."
For cases that are either well-known or have a conclusive ending, Oxygen's development executives look for parts of the story that remain untold. In the documentary Dirty John — which is based on the Los Angeles Times podcast about an Orange County man named John Meehan, who manipulated and deceived a trail of women —Oxygen is investigating the rest of the women Meehan defrauded and manipulated. (The Times investigation focused on wealthy Orange County businesswoman Debra Newell, who married him.) Similarly, the network just aired Ted Bundy: In Defense Of, which tells the experience of Bundy's lawyer defending the infamous serial killer. "In order to tell a story that people know so well we have to find something that gives people a new perspective into that story," Aissa said. "If you can do that, it's worth taking the viewer down that road again. If it's not, it's probably not something we really want to do."
The Prestige Player: Netflix
Because Netflix has lots and lots of everything, fans of old-school shocksploitation-style crime shows — think Stalkers Who Kill, Nurses Who Kill or Killer Kids — have plenty of options when surfing the streamer. But most of the tabloid titles you'll find on Netflix are series which aired on other networks (either in the U.S. or abroad) and are simply getting a second life on the service. For its original productions, Netflix has so far opted to take a very different approach to true crime, positioning itself as the sort of upscale boutique of the genre with critic-friendly docuseries such as Making a Murderer, Evil Genius, and Wild, Wild Country. "We have really leaned into a place of very bold and deep storytelling versus [the] sensationalized or reductive," says Lisa Nishimura, head of documentary and comedy programming at Netflix.
While a linear network such as Investigation Discovery boasts of churning out 650 hours of true-crime shows every year, Netflix's true-crime brand has mostly been defined by a handful of deep-dive documentary series designed to tell complex, twist-filled stories with far more detail and nuance than found in typical hour-long crime shows. "We're really lucky because we don't … have to fill a particular quota," Nishimura says. "We're driven by the quality of the story [and] we have the great liberty of time. Stories require that amount of time to be able to be told in the full complexity in which they happened, and in which, I believe, the viewing audiences deserve to experience it." Rather than clear heroes and villains, the most successful Netflix true-crime docs have left audiences struggling to figure out for whom they should be "rooting." Nishimura argues such moral ambiguity leads to better storytelling. "Life is very rarely black and white. It really is all about the complex decisions that each of us have to make every day," she says. "Two people can be faced with the exact same scenario and make very different decisions. What is that all about? The exploration of that, I think, is endlessly fascinating."
Longform true crime didn't start at Netflix, of course. HBO's The Jinx bowed nearly a year before Making a Murderer premiered. And The Staircase, which arrived on Netflix this summer, was originally a French series that aired in the States on Sundance Channel years before Netflix's expanded 13-episode remix arrived. But Nishimura argues true crime stories are "extraordinarily well supported on a platform like Netflix" because the streamer's binge model gives audiences the ability to fully immerse themselves in a story over the course of a few days, if that's what they want to do. "It's fascinating to see how deeply into the forensics some viewers really love to get in some of these stories," she says, adding that some subscribers will "go back and rewatch certain segments to analyze evidence themselves."
In putting together its true-crime offerings, Netflix has mostly avoided partnering with traditional reality-show production companies in favor of hiring documentary filmmakers such as Errol Morris (Wormwood), Laura Ricciardi and Moira Demos (Making a Murderer), and Chapman and Maclain Way (Wild Wild Country). Avoiding the usual true-crime production suspects allows the streamer to differentiate itself from its linear rivals. "They're not looking to do sensationalistic, ripped-from-the-headlines, here's the gore," Nishimura says of her producers. "Their interest level is really trying to deeply understand each of their subjects." Indeed, Netflix's standout true-crime projects have often been as much about the criminal justice system as specific misdeeds. "The filmmakers that we have the pleasure of working with want to explore not just the person or the crime, but the surrounding circumstances," Nishimura says. "What were the existing biases in the community, in the court system, in the various institutions that were a party to what led to a particular event. We're very supportive of that, because I think that viewers really are quite intelligent and they want to understand. Anytime you look at anything that's a crime, the first question is always 'Why?' That answer is very seldom simple. There are a lot of things at work."
Nishimura won't say if she has plans to dramatically increase the number of true-crime docs on Netflix, but it does seem likely there'll be at least some uptick in the volume of production, if only because docs of all kinds are doing so well right now. "The documentary is really, really enjoying a wonderful moment— not just in crime but across the board," she says, pointing not only to Netflix projects but to those being released by rivals and in theaters. "All the different genres inside documentary will continue to see an increase in opportunity." She also hints that, much as Netflix has started making original programs in multiple countries around the globe, the streamer might start seeking out crime stories from other countries to bring to its worldwide audience. "I can't talk about specifics, but you shouldn't be surprised if you see global stories that are from different geographies than the United States," she says. Is it too much to hope for Wild, Wild Country: Sheela's Swiss Adventure?
The Pulp-Fiction Factory: Lifetime
Robert Durst, of all people, taught Lifetime's head of movies Tanya Lopez about the way her network should not approach true-crime movies. The real-estate heir and subject of HBO's Emmy-winning The Jinx is now facing a first-degree murder charge in Los Angeles for the 2000 killing of his best friend Susan Berman, who was murdered right before she was scheduled to talk to investigators about the 1982 disappearance of Durst's first wife Kathleen McCormack Durst. Two years after The Jinx aired Durst's apparent confession, Lifetime debuted a movie, The Lost Wife of Robert Durst, focusing on Durst's marriage to Kathleen and her vanishing from their New York home. Although Durst is suspected of being involved in her murder as well, and investigators are on the case again, Lifetime viewers were riled by the fact that there was no definite conclusion.
"At the end of the movie, we couldn't say that he killed her," Lopez said. "We couldn't even say where she was. Although I thought the movie was really well made, the comments we got back weren't good: I went on this ride with you and we don't even know what happened to her. It didn't work whereas … a documentary … is a different format so people respond differently."
Unlike its competitors, Lifetime focuses on telling fictionalized versions of true-crime narratives. For that reason, unsolved cases don't play well on the network. About three years ago, Lopez had read about the 1969 death of Baltimore nun Cathy Cesnik and wanted to produce a movie about the case, but couldn't figure out how it would work for Lifetime since it remains unsolved. Netflix released The Keepers, a seven-part Emmy-nominated documentary about the case in 2017. "It was fascinating and totally works as a documentary because that becomes more about the investigation, just like podcasts," Lopez said, of the more ambiguous narratives that have worked for competing networks in the true-crime boom. "Podcasts, which I listen to a lot, are great for community or dinner-table conversation because you can have the debate. When you come to a movie at Lifetime, you're coming with the knowledge and at least the emotional intelligence that there will be an ending."
Unlike Investigation Discovery and Oxygen, the female-centric network delves into many genres, including inspirational and faith-based movies and music biopics. But true crime, about a quarter of its overall business, has served it well: Its highest-rated film in the genre remains Drew Peterson: Untouchable, which registered 5.75 million viewers in 2012 and starred Rob Lowe and Kaley Cuoco. Although The Craigslist Killer and Lizzie Borden Took an Axe also land in the network's top-five true-crime offerings, Lowe's memorable delivery of "I'm untouchable, bitch" has proven unbeatable for the network, which reaches more women in prime time than any other female-skewing network.
When considering potential projects, like Oxygen, Lopez says she looks for new angles that can be explored. Jodi Arias: Dirty Little Secret, for example, focused more on the life of the man she killed, Travis Alexander, because the movie aired after the trial, and the nation was very familiar with Arias by then. Last year's I Am Elizabeth Smart felt distinct because of its approach. Produced and narrated by the 30-year-old herself, it tells the story of her kidnapping in Salt Lake City at age 14, and the nine months she spent in captivity. "It wasn't just her talking to a journalist or what she put on paper, but rather when you see it on film, it is real and tangible and emotional," Lopez said.
For Lopez, one of the most important aspects of a Lifetime project is the woman at the center of a tragedy or crime. She still feels the network should have turned down 2017's New York Prison Break: The Seduction of Joyce Mitchell, about the married grandmother and prison staffer who helped two convicts escape leading to a fatal manhunt in 2015. "We wrestled with that one but, ultimately, the group said yes," said Lopez. "The reason I was disinterested is that she was just so stupid. I don't mind a woman who makes bad choices and figures it out. But I just don't want to be in the business of telling stories of women who are just dumb."
This article has been corrected to show that The Staircase first aired in the US on Sundance Channel.