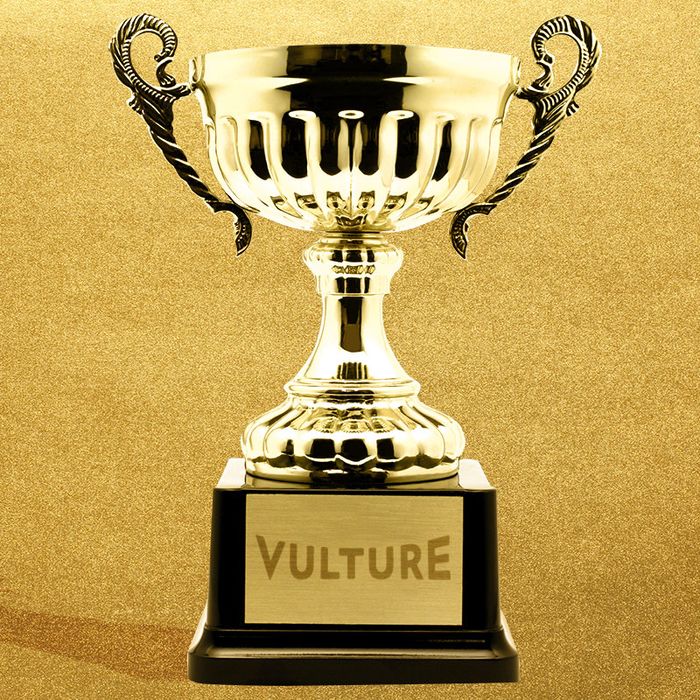 It seems like forever since someone got an award for acting or directing a live-action short or narrating an audiobook. Why can't there be an award for what happened last week? Like, did you even see Mamma Mia 2: Here We Go Again? Well, Vulture and truTV have seen Mamma Mia 2: Here We Go Again and believe it shouldn't have to wait to be given statues. Today truTV announced a pilot order for an unscripted project from Vulture for a currently untitled weekly comedic awards show that honors the week in pop culture.
Every week, two hosts will hand out awards to the people, places, and things everyone can't stop talking about. Each episode will include the show's version of all the awards show traditions you know and love (or love to be annoyed by), be it a big opening number, speeches from the given academy's president, or "In Memoriam" packages.
"We're all big fans of Vulture and consider them to be the undisputed authority on pop culture and comedy. They put a clever, comedic twist on everything they do so we're excited to partner with them on this show and bring that unique point of view to TV," said Marissa Ronca, executive vice-president of development and original programming for truTV.
"TruTV has emerged as an important destination for entertainment programming, and we're excited to partner and bring Vulture's voice to their audience," said Pam Wasserstein, New York Media's CEO.
Attached to the project are executive producers Pam Wasserstein and David Haskell from Vulture's parent company New York Media, truTV's senior vice-president of original programming and development Lesley Goldman, vice-president of original programming and development Bryan Terry, and Jo Honig (The Rundown With Robin Thede). Vulture editor Neil Janowitz and senior editor Jesse David Fox will serve as consulting producers.