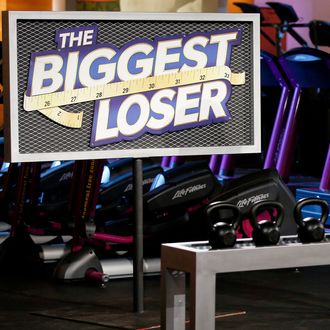 Photo: NBC/NBCU Photo Bank via Getty Images
The Biggest Loser ran for 17 seasons on NBC and was once one of the network's highest rated shows. Then in 2016, amidst a flurry of bad press, they just kind of stopped making it without announcing why. Now, the show's Dr. Robert Huizenga is in the middle of a defamation lawsuit against the New York Post for a story that quoted former contestants saying the show of supplied them with drugs including Adderall and the FDA-banned ephedra.
The Post is working to prove the claims are true, and have requested emails from NBC related to the show's ending or drug use by contestants. But the network is arguing that they have no emails regarding the end of the show, and that all the emails regarding drug use are privileged. However, according to The Hollywood Reporter, these emails NBC has marked privileged go all the way back to 2008, a full eight years before the Post broke the story. The paper is now fighting to have these emails released, and is also challenging NBC's assertion that there are no emails relating to the show's ending. An NBC spokesperson told THR that they won't comment on an ongoing legal matter.