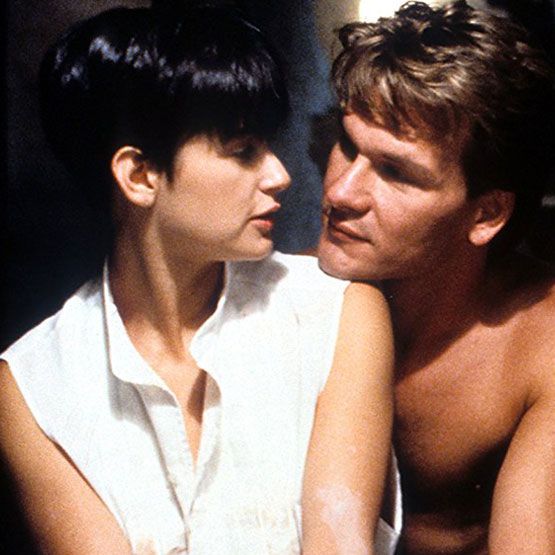 Photo: Paramount Pictures/New Line Cinema
When you think of the actors who have exemplified summer-movie stardom, you might picture gun-toting musclemen like Dwayne Johnson and Arnold Schwarzenegger, Will Smith with his run of July Fourth blockbusters, or Robert Downey Jr. suiting up to save the world as the foremost of Marvel's Avengers.
But does Julia Roberts come to mind? She ought to, since her biggest romantic comedies — Notting Hill, My Best Friend's Wedding, and Runaway Bride — were all summer hits. Even Pretty Woman, a March release, made so much of its fortune during the summer that it managed to top two box-office weekends as late as May.
For that matter, while plenty of blow-'em-up blockbusters have been released from May to August, did you know that most of our modern romantic classics came out during the summer, too? When Harry Met Sally and Sleepless in Seattle made Meg Ryan a bona fide star, and both were released during the hottest months of the year, just like the romantic touchstones An Officer and a Gentleman, Dirty Dancing, Ghost, and The Notebook. In fact, five of the ten biggest romantic comedies of all time came out during the summer season — There's Something About Mary, The Proposal, Sex and the City, Runaway Bride, and Knocked Up — while two others, My Big Fat Greek Wedding and the aforementioned Pretty Woman, were released in the spring but earned the bulk of their box-office totals by playing to eager summer audiences.
Maybe we forgot all of that because these days, it feels like the summer movie season pays dust to romantic movies. Studios have learned little from the hits of yesteryear, treating each success as a fluky one-off. The result is that in 2018, when we could all use a little romantic escapism, you won't find much of it in theaters.
Just look at the release calendar, where most of the big studios have nothing relationship-driven to offer moviegoers. Summer is more than halfway over at this point, and the only major-studio release with romance as a central element has been Book Club, starring a quartet of actresses including Diane Keaton and Jane Fonda. The success of that film, which has now grossed nearly $80 million worldwide against a $10 million budget, has been heralded as a win for older moviegoers, but it's also an example of how the audience is starving for some love and levity in a season dominated by thunderous superheroics.
There are plenty of reasons why romance has increasingly been squeezed out of the summer: The new crop of A-list actresses is choosing auteur fare instead of the rom-coms that made Sandra Bullock and Reese Witherspoon famous, while mid-budget movies increasingly have no place in a season dominated by expensive blockbusters and cheap horror. Still, watching beautiful movie stars fall in love is one of the primary pleasures Hollywood can give us, and it's a shame to see so many actors bypass romantic films when their charms are so well-suited for them. Shouldn't Dwayne Johnson have a summer rom-com by now, since men and women adore him in equal measure? Isn't it time for Jennifer Lawrence to lighten up and fall in love after doing a slew of punishing dramas? And wouldn't you pay to see Tessa Thompson navigate a hot love triangle with Chris Hemsworth and Janelle Monáe? (I'm angry that I can't watch that movie right now!)
If major studios and mainstream stars won't make romantic fare, at least there are some upstarts who realize that good money is being left on the table. The Hispanic-targeting Pantelion Films remade the rom-com Overboard with Mexican star Eugenio Derbez and pushed the film to a worldwide total of $86 million this summer, while Netflix recently released a slew of relationship-driven movies like Set It Up and The Kissing Booth, which have actually proven buzzier than the streaming service's more prestigious efforts. Netflix has plenty more where that came from, with romantic comedies like To All the Boys I've Loved Before and the Keanu Reeves–Winona Ryder vehicle Destination Wedding arriving before summer's end, and there's clearly an audience for it: Destination Wedding has racked up nearly as many trailer views on YouTube as Mark Wahlberg's gritty August action vehicle Mile 22.
Will major studios learn a lesson from Netflix's successful forays into romance? Unlikely, since those studios have failed to capitalize even on their own recent successes. In the last few years, romantic comedies like the Amy Schumer vehicle Trainwreck and Kumail Nanjiani's The Big Sick lent a profitable pop to the summer movie season, but do you see executives making more of those? Next week, we'll finally get another big relationship-driven movie in Mamma Mia! Here We Go Again, but it took ten whole years for Universal to follow up the first Mamma Mia!, even though it was a gigantic worldwide smash. If a romantic comedy can make $609 million and the sequel still takes a decade to get off the ground, there's clearly a disconnect between what studios are prioritizing and what audiences have proven they want.
Thank goodness, then, for Crazy Rich Asians. Adapted from the book by Kevin Kwan, this mid-August release promises everything you could possibly want from a romcom: a pair of swoony leads in Constance Wu and Henry Golding, gorgeous locales and wise-cracking best friends, and a series of mild obstacles (he's rich, but his family is getting in the way!) that can surely be conquered by true love. The film will make history as the first big-studio romcom to star Asian actors, and the late-summer release date indicates that Warner Bros. is positioning it very carefully, but after a summer so lacking in romance, the question isn't whether Crazy Rich Asians will cross over. The question is just how big it will be, and how long Hollywood will make us wait for more.