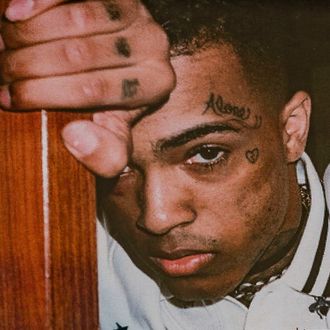 XXXTentacion.
Photo: Daniel A. Varela/TNS via Getty Images
Nearly a month after the prolific young rapper XXXTentacion was shot to death in Florida, the New York Times is reporting that he signed a whopping $10 million album deal shortly before he died. Empire, the independent music company that previously released XXXTentacion's debut album 17, offered him the deal for his third album, per multiple people "who were briefed on the terms." Empire's founder, Ghazi Shami, wouldn't comment on this reported deal, but confirmed that the rapper finished "a significant amount of material" for the album before he died.
When exactly these tracks — the number is unknown — will be released, though, is another story. "Because of a clause in XXXTentacion's last record contract, with a distribution unit of the giant Universal Music Group, the record may not be released until at least October," the Times reports. Additionally, XXXTentacion now holds the single-day streaming record on Spotify, with listeners playing his song "SAD!" 10.4 million times on a single day in June.