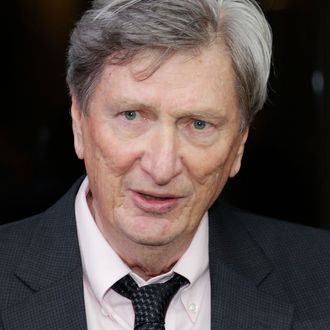 John Bailey.
Photo: Lars Niki/Getty Images for The Academy of
The Academy of Motion Picture Arts and Sciences' Board of Governors reelected John Bailey to his second year as president Tuesday night. Bailey, a cinematographer for films including In the Line of Fire, The Big Chill, and The Sisterhood of the Traveling Pants, replaced the Academy's previous president, Cheryl Boone Isaacs, in 2017. Under his presidency, and in the wake of the #MeToo and Time's Up movements, the Academy invited a record 928 new members to join in 2018, part of the institution's pledged larger push for greater racial and gender diversity.
While the Academy has grappled with the larger issues of the #MeToo movement, exemplified by its decision to expel Harvey Weinstein, Bill Cosby, and Roman Polanski due to the numerous allegations of sexual abuse against them, Bailey was himself also the subject of a sexual-harassment probe earlier this year.
In March, the Academy announced that it was launching an internal investigation into a sexual-harassment claim lodged against him. Bailey denied the claim, which alleged that he had inappropriately touched a female colleague while traveling to set. "Because I know the facts, I expect they will conclude that there is no basis to take any action against me," he said at the time. Later in March, the organization did just that, issuing a statement that Bailey had been cleared of wrongdoing and that "no further action was merited."