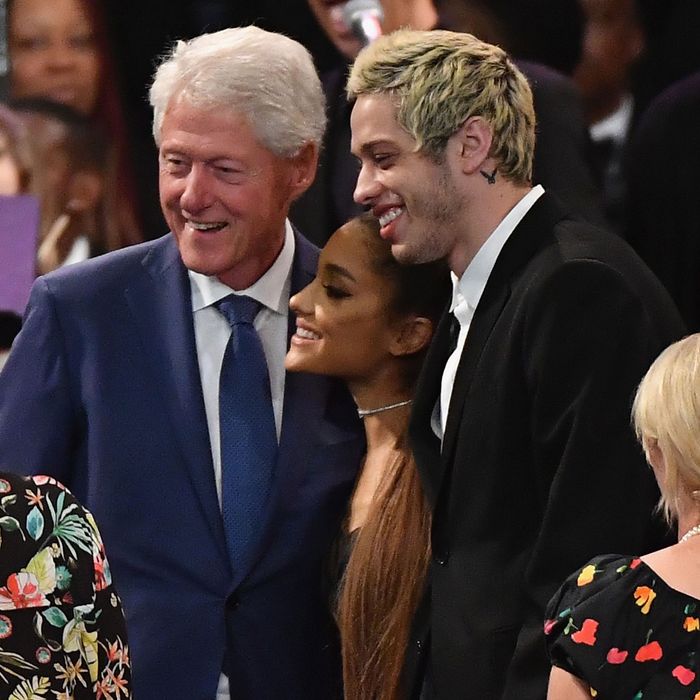 President Bill Clinton with Ariana Grande and Pete Davidson.
Photo: ANGELA WEISS/AFP/Getty Images
The guest list at Aretha Franklin's funeral in Detroit, Michigan is a mélange of family members, music legends, contemporary pop A-listers, political powerhouses, fans, and more. There were some very powerful moments, like performances from Faith Hill and Ariana Grande, a letter from President Obama being read by Al Sharpton, and a speech from President Clinton. There were also moments like Pete Davidson chatting up Hillary Clinton, whose image he has tattooed on his body, and Grande being told by the pastor that he thought she was a new item on the Taco Bell menu. But that's just for starters. Here is the who's who of who honored the Queen of Soul today Greater Grace Temple.