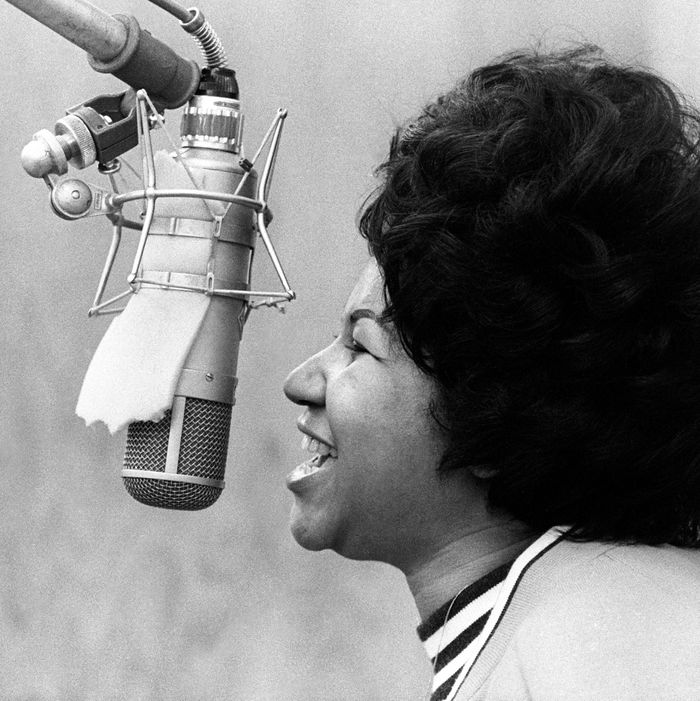 Aretha Franklin sings in the Atlantic Records studio in 1969.
Photo: Michael Ochs Archives/Getty Images
When it comes to Aretha Franklin, the clichés are all true: She was larger than life. Her voice was the centerpiece of any room it floated through. She was able to succeed through multiple seismic shifts in music without losing her center. Looking at this survey of photos, most of which are of Aretha in the most public of public settings, in massive stage shows or meeting U.S. presidents, her power as a singer, musician, and icon shines through.