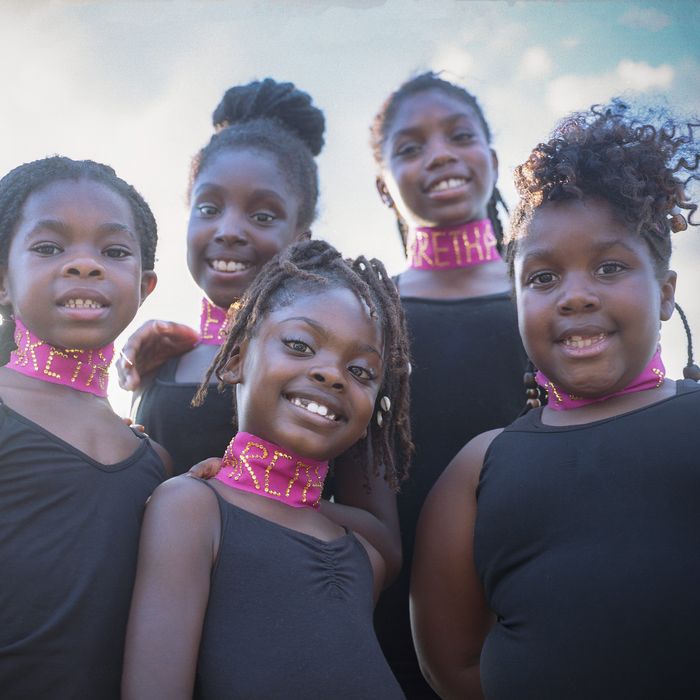 Front row: Ashaki Esters, Maryyaladgil Brye, Desta Esters, and Gabrielle Robinson. Back row: Amira Gilchrist and Layla Gilchrist.
Photo: Adam Jason Cohen
On Tuesday, August 28, mourners came to to celebrate and remember Aretha Franklin. Their relationship to the late singer varied — some were fans, or admirers, others had had memorable encounters with her or her family. They were all connected by their love of Franklin's music and her spirit. New York sent photographer Adam Jason Cohen to Detroit to document the scene outside of the viewing.