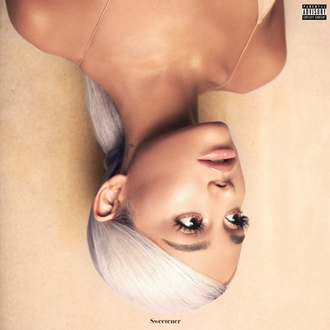 Sweetener
.
Photo: 2018 Republic Records, a Division of UMG Recordings, Inc.
Ariana Grande's eagerly anticipated fourth studio album Sweetener has arrived, and it's got everything: lowercase titles, that Pete Davidson song, Missy Elliot, Pharrell, and Nicki Minaj. Grande did decide to add Davison's last name to the title of the song about him because, as she tweeted, "i like the way it looks i love his name and i love him music lasts forever. it'll outlive any tattoo, any memory, any anything, even myself so i want my love for him and how i feel to be a part of that"
You can now listen to the album on all platforms, or, simply scroll below where we have gone through the trouble for you, because we're nice!