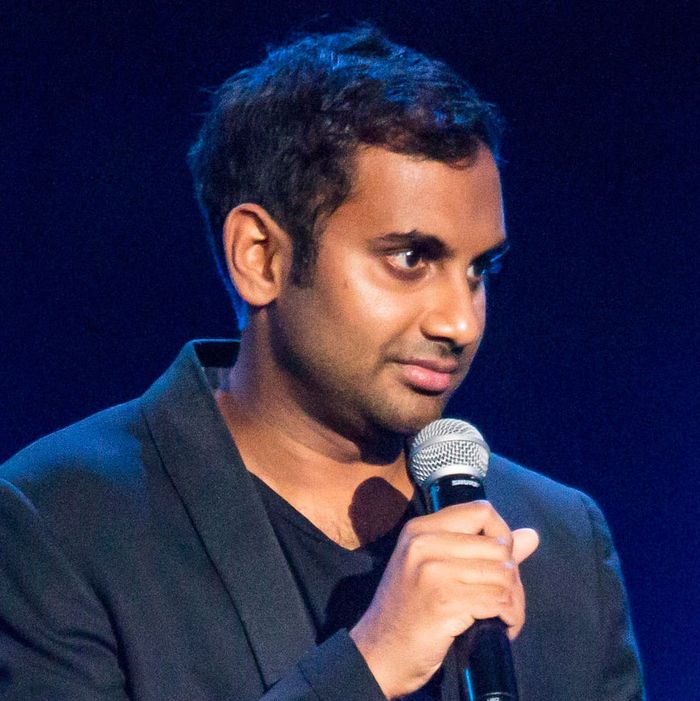 Aziz Ansari performs during the Oddball Comedy and Curiosity Festival in 2015.
Photo: Scott Legato/Getty Images
This post originally contained descriptions of Ansari's jokes from the show. We don't want to give away the guy's whole set, so it has since been removed.
Over the past few months, Aziz Ansari has quietly been returning to the stage for the first time since he was accused of sexual misconduct in January, beginning with performances at the Comedy Cellar in New York back in May as well as shows in Philadelphia earlier this month. He did his second series of abruptly announced material tune-up shows in Wisconsin last week, performing two shows in Milwaukee on Saturday at the Pabst Theatre and Turner Hall (earlier in the week, he did three nights of shows in Madison). I was at the Turner Hall show on Saturday, which was sold out for over 700 people, after being announced just a couple days prior. Ansari brought along Wil Sylvince (who emceed the evening), Hannibal Buress, and Michael Che as surprise guests; all four of the performers kept the audience rapt throughout. Phones were banned, which meant an engaged audience unencumbered by social media.
To address the elephant in the room: Ansari didn't. #MeToo allegations were levied against Ansari earlier this year by a New York photographer who was granted pseudonymity by Babe.net. She said that Ansari made her feel "really pressured" and "uncomfortable" during a date; Ansari released a response statement saying in part that they had "sexual activity" that "by all indications was completely consensual." If you didn't know about the controversy, you wouldn't have realized that this was the beginning stage of Ansari's reemergence from it. My sense during the show was that the crowd was aware of the saga, but not judgmental about it. A woman sitting in front of me told me she saw it as "very low on the scale of 'bad date' to 'Harvey Weinstein.'"
Ansari took the stage looking a bit older than he did in the last season of Master of None. Who could know how much of that has to do with the stress of having his reputation questioned in the media, but it was striking to look at his face and see that a lot of his hallmark boyishness has faded. Nevertheless, his energy was still as high as ever as he ran through a set that lasted under an hour, and his material in this post-#MeToo context was more or less what it looked like before.