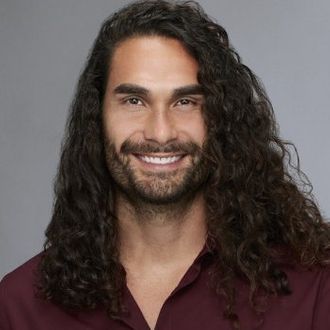 A few days before Bachelorette alum Leo Dottavio is set to make his Bachelor in Paradise debut, a popular former contestant in the franchise, The Bachelor's Bekah Martinez, has accused him of having a history of sexually harassing women. Per THR, Martinez was contacted by numerous women last week about various instances of Dottavio sexually harassing them or giving them unwanted sexual advances, prompting Martinez to post all of the claims as anonymous screenshots on her Instagram Stories. (They're still visible now, after the 24-hour mark ended, in her Instagram Highlights.) Among the allegations, one woman said Dottavio constantly sent her unsolicited photos of his genitalia, while another said he wrote her frequent messages like "you need my big dick."
After Martinez began posting the screenshots, she says Dottavio's lawyers reached out to her "to remove her posts and issue a public apology or be sued for defamation" — and she doesn't plan to comply. "I started posting the screenshots [of their messages] because to me, it's not a coincidence that multiple women would be saying similar things about the same person," she told the New York Post. "There's no way these women happen to be lying about the same thing before seeing what other women are saying." Martinez also says Dottavio reached out to her personally, before getting lawyers involved, with "graphic claims from his own followers" about her. "This is why women don't come forward," Martinez explained.
Dottavio has denied all of the claims in a statement to THR. "I want to start by saying no one has ever accused me of sexual harassment. No one has ever come to me in any way and told me I made them feel uncomfortable. However, I am not a perfect person nor have I ever claimed to be," he said. "Did I do things in college that I would be embarrassed about now? Absolutely. Was I a part of my culture, the times, movies? Yes. I have grown as a person since college. I am not the man I was two years ago, let alone 14 years ago. It's important for women to speak out if they felt uncomfortable or harassed." ABC denied to comment on the situation when the Post reached out.