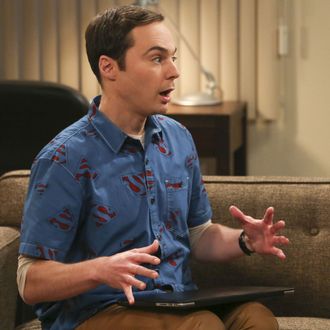 Jim Parsons.
Photo: Michael Yarish/Warner Bros/CBS
In May, CBS execs said they hoped the upcoming 12th season of The Big Bang Theory would not be the last. Now, the network confirms it's working to make sure it won't be. "We are in preliminary discussions to renew the show with Warner Bros.," CBS Entertainment president Kelly Kahl told reporters Sunday at the Television Critics Association press tour in Beverly Hills, adding the network "does not believe it's the final year."
The start of negotiations doesn't guarantee a season 13, of course, particularly because of how expensive Big Bang is to make. (The main stars each make just under $1 million per episode.) But assuming the key cast members all want to return, it's likely CBS and Warner Bros. will be able to make a deal.