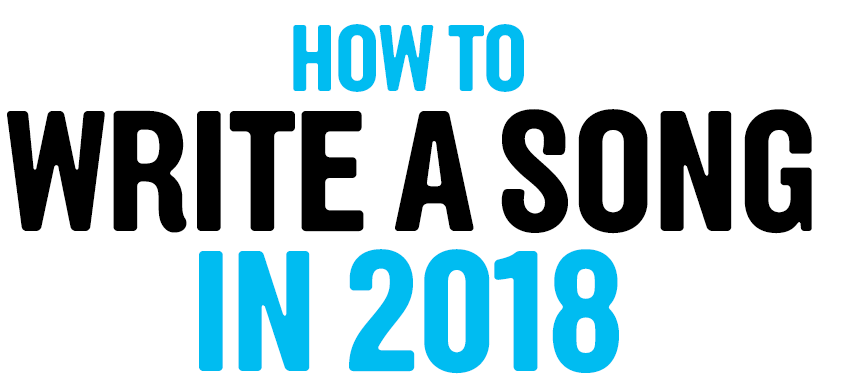 Taylor Swift has entered Chicago. Pedicabs swirl around Millennium Park blasting her hits as thousands of midwestern pop-music fans make their pilgrimage to Soldier Field, where they will be treated to glittery flights through the air, towering inflatable snakes, and an exploding mansion. But before they can see all that, they're going to see Charli XCX. Well, some of them are. When Charli takes the stage at 7:10 p.m., the arena is about a third full. If this were one of her own shows, she would have pregamed, but not on the Swift tour. "It feels weird to get really wasted and go onstage in front of a load of 5-year-olds and their parents," she says beforehand. "It's a bit like hiring a drunk clown."
Tonight, Charli does seven songs. Three of them are her big hits, though only one of them — her opener, 2014's "Boom Clap" — is technically a Charli XCX song. Her second, 2012's "I Love It," she gave away to the Swedish duo Icona Pop, but that hardly matters when everyone in the stadium is pogoing all at once. Her big finish is Iggy Azalea's "Fancy." Charli mostly just dances along to audio of Iggy rapping, until the hook, when she and everyone else — including a young man in the audience dressed up as Heath Ledger's Joker — belt along. After dutiful shoutouts to Swift and the other opener, Camila Cabello, Charli XCX leaves the stage.
On one level, Charli might seem like an offbeat choice for the Reputation tour. "I Love It," "Boom Clap," and "Fancy" charted in the Top 10, but she hasn't had a song make the Hot 100 since 2015. If we use Instagram followers as a proxy, she's about a tenth as famous as Cabello and 2 percent as much as Swift. Aspiring pop stars are warned never to let a song become bigger than themselves, but Charli seems to have made her peace with it. "A lot of people know the songs I've written but not necessarily who I am," she says. "I am massively aware of that."
Charli does not generally struggle with self-awareness. When I ask what she brings to the tour, her answer is "a little bit of I-don't-give-a-fuck energy, I suppose." Then, a beat later: "It's a bit cringey when you say it yourself, though."
On the bright side, the tour is great exposure for Charli. She's learning things, too, like how to perform without making terrible faces that are blown up on the colossal video screen behind her. Plus, the workload is relatively modest; by the night of the Chicago concert, Charli has done only eight shows in three and a half weeks, flying home between dates. It's essentially a summer internship in being an A-list pop star.
"I am living a double life right now," Charli says. Or maybe it's a triple life. There's the performer Charli XCX you get on the tour. Then there's what you could call her day job as a songwriter-for-hire, responsible for tracks like Selena Gomez's "Same Old Love." Together, these allow Charli the artistic and financial freedom for her other identity, the voice and creative force behind a wave of new tracks Pitchfork has called "an uninhibited, anti-algorithm vision of what pop music could be."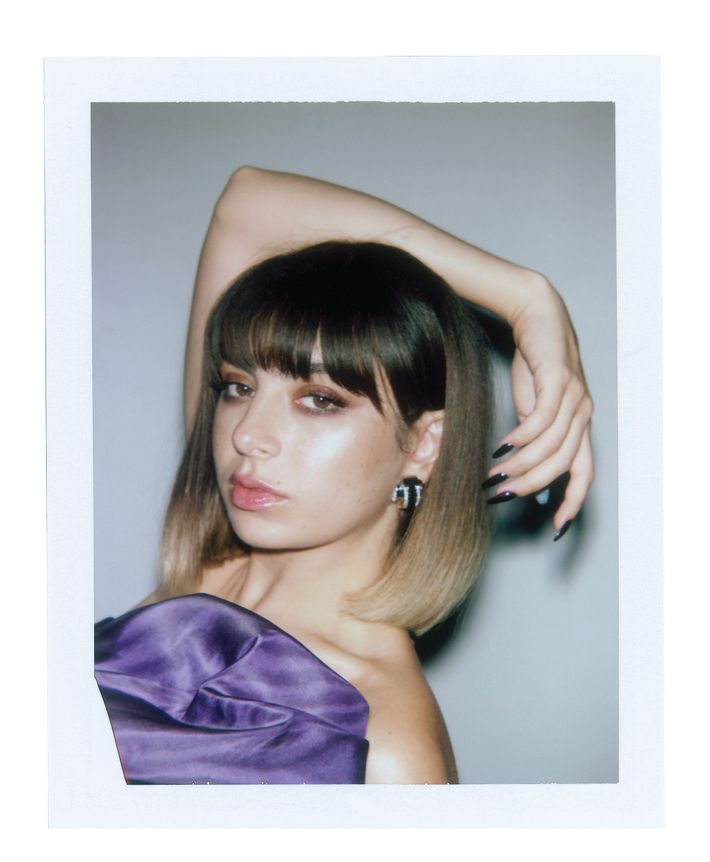 At 26, Charli has spent nearly half her life performing. She started writing songs as a teenager, and after a discovery on MySpace led to gigs in East London's warehouse scene, she signed with Asylum Records at age 18. ("XCX" comes from her first screen name.) One early song called "Gravity" stayed in the vaults forever thanks to an uncleared OMD sample; eighteen months ago Blondie came calling and wound up recording it, sans sample, for their 2017 album Pollinator. Listen to "Gravity" now and you can hear vestiges of Charli's old sound – four chords, a vocal performance that's at least 40 percent sneer. This was the sound that was going to make her a star, and did, for a time. On her first two albums, 2013's True Romance and 2014's Sucker, she married her indie-pop sensibilities to maximalist, synth-driven production — and "predicted the sound of modern radio more than [she'll] ever get credit for," says New York's critic Craig Jenkins.
Charli's new music is different. The hooks remain, but they've gotten blunter and more repetitive, sung by a multitude of voices (both Charli's AutoTuned avatar and her cadre of international collaborators) that often blend into one. Some tracks, like June's hazy trap single "5 in the Morning," wouldn't be out of place on a Rihanna album. Others get weirder: "Unlock It," from her December mixtape Pop 2, feels like the soundtrack to a shopping spree in a futuristic anime, while another, called simply "Track 10," sounds like the musical equivalent of scooting a malfunctioning pop-up window across your desktop as it multiplies into infinity.
Talking to Charli about her recent stuff, two names keep coming up: A. G. Cook, head of enigmatic pop collective PC Music (and also son of British neo-futurist architect Sir Peter Cook), and Sophie, the Scottish musician-slash-producer-slash-DJ. The pair's non-Charli work is marked by a proudly synthetic approach to pop music, and they've been the pivotal collaborators on her evolution from Next Gwen Stefani to digital deconstructionist.
Charli calls her collaboration with the pair "a 360 thing." When they make a song together, they're thinking not just about the chorus and verses but also the music video, the album artwork, even the font on the label. (It helps that she has a mild synesthesia, and sees each of her songs as colors.) Sometimes the way Charli talks about Sophie and A.G. makes them sound almost more like life coaches than producers. "They've made me more confident in who I am as an artist," she says, "in my ability to commit, make decisions, and be fearless." (Confidence is a funny subject with Charli. She confesses to feeling insecure around people like Sophie, but she also worries that she feels herself too much. "Whenever anyone is like, 'Who are you listening to?' I'm like, 'Myself.' ")
Charli's work with Sophie and A.G. have earned her rave reviews, as well as a spot on the New York Times Magazine's list of "25 Songs That Tell Us Where Music Is Going," but so far the trio hasn't produced any songs that young men in Joker makeup are likely to sing along to in football stadiums. Part of this is personal — Charli says she's a lot happier now that she's not chasing radio hits — and part is business. In recent years, hip-hop has taken pop's space as the lingua franca of mainstream culture; it's the source of our biggest characters, most popular dance crazes, and hottest memes. As a result, pop now is just a niche like any other. The Taylor Swifts of the world will be fine, but Charli, as well as artists like Carly Rae Jepsen and Tove Lo (both of whom appear on Pop 2), faces a conundrum: What is pop music without hits?
When I ask Charli about this, she shrugs. It's possible that, looking back from decades in the future, our time will sound much more interesting, she says. And besides, "if you're into being freaky and not worrying whether you fail or succeed, it doesn't matter." Streaming lets you "be whoever you want to be. Your success isn't dependent on whether someone's going to buy your CD at Target."
As for the downsides of streaming — that all music is now in the hands of unaccountable tech companies — Charli deals with this the same way that many of us deal with the prospect of climate catastrophe: by trying not to think about it. But it's hard to avoid entirely. Lately, pop-writers rooms have been preoccupied by the metric of "skip rate," the time it takes someone on Spotify to click to the next song. "Everybody's like, 'Get to the chorus before 30 seconds; make sure the intro is two seconds long,' " Charli says. "Why the fuck are we thinking about that when we're writing a fucking song?"
Charli prefers not to think about much when she's writing a fucking song. She puts down lyrics in a rush of inspiration and loathes revisiting her work. She's fond of a piece of advice she got secondhand from Max Martin, that "the sound of a word is part of the hookiness of a song." Usually she gets in the vocal booth with a bunch of Autotune and starts scatting over a beat, then tries to turn the vowel sounds in the scratch melody into actual phrases. "I'm just trying to create cute imagery and write dumb stuff," she says. "Either it's good or it's not."
In her songwriting, Charli loves extremes, like "taking the most shiny, formula–educated pop producer and putting them with someone underground." Her favorite vibe is what she calls "happy-sad," where "the chords are major, but there's something very sad about it." She has mixed feelings about key changes, as well as the word gold, her placeholder lyric when she gets stuck. She hates long vocal runs, and jazz chords make her "skin crawl." But other than that, she says," 'No rules' is the best way for me to write. The second I set boundaries, it gets a bit boring."
Where she confesses to being a bit "snobby" is in the producers and songwriters she works with. "I hate going to work with somebody and they're like, 'Let's sit down with a guitar and talk about feelings.' I just freak out. You know how people are always like, Write what you know? That's bullshit." For Charli, a pop song is simply a vessel for listeners to channel their own experiences through. It's not worth getting precious about.
Still, she has fun making her mass confections. She remembers how her old single "Break the Rules" came together at a writing camp, with the nine songwriters and producers wandering in and out of the studio, each contributing one tiny piece to the whole. Occasionally she and her collaborator and friend, the songwriter Noonie Bao, rent a castle in Sweden to put on their own camps. "Ten people in one room screaming and dancing and writing a song," Noonie says of the scene.
"You don't really know if it's night or day."
Charli says she's happy with the life-mix she's got going on now: a little songwriting, a little studio time, a little touring: "I like the hectic energy that surrounds doing ten things at one time." It's only when she's doing too much of the ancillary stuff — photo shoots, music videos, interviews like this one — that she entertains the thought of chucking it all away and enjoying the stress-free life of a full-time songwriter. "There's no responsibility," she says. "You write this song, somebody else sings it, and if there's any controversy around the song, they have to deal with it."
It's hard not to see this as a reference to "Girls," the recent Rita Ora single Charli guested on alongside Bebe Rexha and Cardi B. With a chorus that proclaimed "Sometimes I just wanna kiss girls, girls, girls / Red wine, I just wanna kiss girls, girls, girls," the ostensible bisexual anthem struck some as a shallow depiction of same-sex attraction. As pop star Hayley Kiyoko put it, "I don't need to drink wine to kiss girls; I've loved women my entire life."
The mostly male team who wrote the song were able to duck out of the way of the backlash, as the burden of response fell to the four women on the mic. Ora and Cardi apologized and were more or less forced to come out as bi to defuse the controversy. (Rexha, who is from Staten Island, was less contrite, calling the song "true to who I am.") Charli was in an awkward position: A lot of the artists slamming the song were people she respected, but she didn't want to betray Ora either. In an interview with Rolling Stone, she spoke very carefully, apologizing to the LGBT community (without whom, she said, "my career would not really be anything,") and at the same time defending Ora's right to tell her own story.
By all accounts, Charli handled it well, but it's still a tense subject.
Later, I ask Charli what she thinks explains the gap between how "Girls" was intended, and how it was received. She peers out from under her wig and looks me in the eye: "Are you just asking me why I think people didn't like the song?"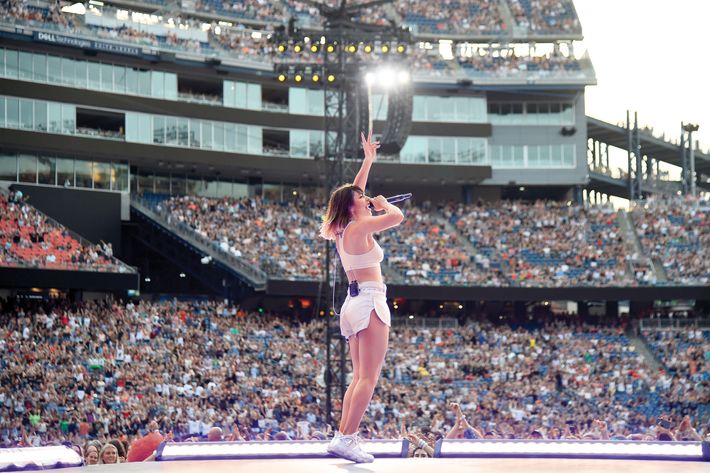 The day after the Swift concert, Charli invited me to accompany her to a pop-up event happening during Pride Month that she headlined in Logan Square. The show is intended as an antidote to what its organizers say is Chicago's overwhelmingly male gay scene, and the lineup includes the queer pop artist Dorian Electra, who's dressed as a "femme bot"; Cae Monae, a visual artist and musician whose latest release is a "transsexual amateur sextape" called DICKGIRL; and drag queen Lucy Stoole, "Chicago's black bearded lady," who lip-syncs an early Charli song. In the VIP section, someone's kindly left a pair of (unused) Hitachi vibrators on the table. There are multiple women wearing T-shirts that say dyke, and plenty of exposed nipples. (Later, Charli steals my notebook. Next to the bit about nipples she writes, "V great!")
Here Charli's in her element, rapping lyrics into one ecstatic young fan's face and eventually inviting everyone into the VIP section. "I'd always have dreams about going to parties and hearing music really loud, being immersed in it and feeling  that euphoric partying vibe," she'd told me earlier. Tonight is that dream come true.
When it comes to writing songs, Charli doesn't think anything about herself or her life actually matters. But when it comes to performance, she agrees that kind of thing absolutely does. The difference is a good illustration of what you could call star power, like how Selena Gomez brought all the weight of dating Justin Bieber to "Same Old Love," or how Rihanna made "Work" a hit despite the song having only, Charli says in awe, "one fucking word." This is not Charli XCX's mode of pop stardom. "I don't ever feel like I need to be the fucking front and center of shit, like ever," she says a few weeks later. She mentions the Chicago rapper Cupcakke, who has a feature on Pop 2. "I knew Cupcakke's verse was gonna be ten million times better than mine, but I was ready for that," she says. "I wanted that."
After the Pride event, Charli and her entourage head to a low-key bar, the kind that plays Predator on the TV. She's in the silver-purple wig and full-body mesh dress she wore to perform, though no one seems to pay her any mind. I tap out around 4 a.m., but Charli stays on. She just released a song called "5 in the Morning," and she's got a reputation to uphold.
*A version of this article appears in the August 6, 2018, issue of New York Magazine. Subscribe Now!