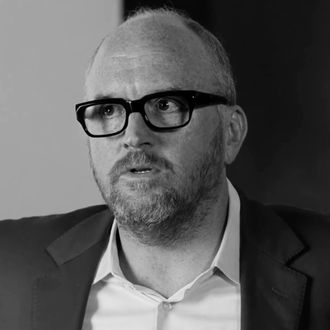 Photo: Youtube/ Movieclips Indie
It hasn't even been a year since the long-rumored allegations of sexual misconduct against Louis C.K. surfaced in the New York Times, and Hollywood is already entertaining the possibility of C.K. returning to movies and television. In an interview published last week, Variety asked FX CEO John Landgraf if C.K. might ever come back to FX, and Landgraf sounded hopeful.
"I love Louie and I love his work and I miss him, and I miss it. I hope from just a fan basis that we haven't seen the last of Louie," Landgraf said, noting that he thought C.K.'s apology was sincere. "But I think that the people that are on the other side of this movement, that is to say the people that are coming forth and telling their stories, have been suppressed for so long," he added. "Some of it is about what Louie decides to do, and some of it is about where we go as a society and when, if ever, we'll be ready to have second chances or forgiveness — and who gets to be forgiven."
Just a week after the Times report on C.K. was published last November, his new film, I Love You, Daddy, was slated to hit theaters. C.K. ended up canceling the premiere, and soon after, the movie's distributor, the Orchard, decided to scrap the release altogether. A month later it was reported that the Orchard had sold distribution rights to the film back to C.K., but there has been no news regarding whether or not C.K. plans to release it.
Now, in an interview with the New York Times, Chloë Grace Moretz — who starred in I Love You, Daddy as the daughter of C.K.'s character — said she doesn't want the film to be released. "I think it should just kind of go away, honestly. I don't think it's time for them to have a voice right now," she said, referring to men who have been accused of, or admitted to, sexual misconduct in the #MeToo movement. "Of course, it's devastating to put time into a project and have it disappear. But at the same time, this movement is so powerful and so progressive that I'm just happy to be in communication with everyone and to see the big change in the face of the industry, which I think is very, very real."
Someone put this woman in charge of FX stat.