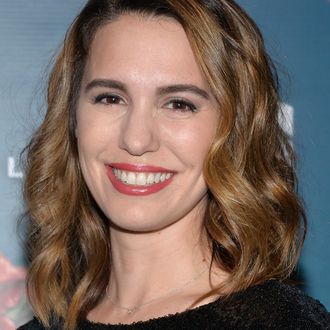 Christy Carlson Romano.
Photo: Michael Tullberg/Getty Images
Let the Disney Channel Animated Heroine renaissance officially begin. You're up next, Penny Proud! Per Variety, the original and only voice of Kim Possible, Christy Carlson Romano, will be appearing in the upcoming live-action Kim Possible film. Romano's role is unknown, but it's described as a "cameo" of some sort. Also along for the ride is Patton Oswalt, who will be jumping from voice acting to actual acting to reprise his role as the villainous (and half-disguised icon) Professor Dementor. Call your friends! Beep your friends! To tell them the good news! The film will be out later this year on the Disney Channel.