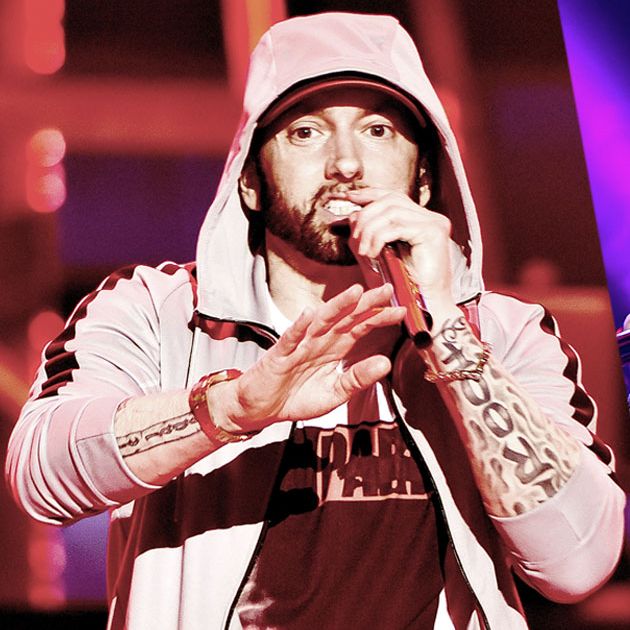 Though it seems like a million years ago, Eminem's Revival only came out last December. Hot on the heels of a viral Trump diss track, the working narrative was that after years out of the spotlight, Eminem — one of the great technically proficient rappers, and a master of harnessing controversy — was back! While that was true, Revival proved to be a spotty album, and we had to wonder if maybe it was time for Eminem to leave the format behind. There's no shame in popping up out of nowhere from time to time for a single or quick freestyle, and there's even less shame in doing that with Nicki Minaj.
On record, the pair have a lot of chemistry, mostly because they both enjoy modulating their voices mid-verse like they've been possessed by a series of wacky cartoon characters all jostling for a chance to get a word in edgewise. It's that chemistry that prompted Nicki to perpetuate a rumor that she was dating Eminem, and then Eminem didn't exactly deny it.
The happy couple — who are absolutely in a real relationship that they totally did not make up on the internet because they were bored — sound great together on "Majesty," which is not especially surprising. But it is worth calling this song out anyway: Eminem is in peak form, rapping about an affair gone bad, and somehow managing to reference the Oakland rap group Souls of Mischief(!), before abandoning the song's framework to breathlessly rap about his difficult past and how it would be a bad idea to talk about them at all, which is what we are doing right now. Whoops!