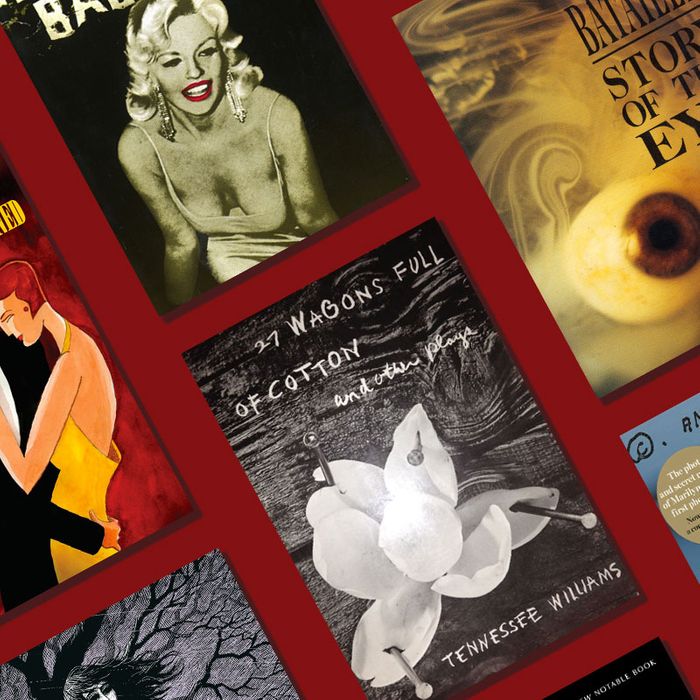 Bookseller One Grand Books has asked celebrities to name the ten titles they'd take to a desert island, and they've shared the results with Vulture. Below is artist and actress Jemima Kirke's list.
Story of the Eye by Georges Bataille
My boyfriend gave me a copy of this before we started dating, which was a little heavy-handed, but I guess that's why it worked. It's an erotic exploration, if you can call it that. No, it's more of a cautionary tale. You come away from it sickened. The depth of our sexuality is a place best left uncharted. Read alone.
The Theatre of Tennessee Williams: 27 Wagons Full of Cotton and Other Short Plays by Tennessee Williams
These are some of Tennessee Williams's short plays, ones that were rarely performed or produced. I particularly like The Rain as it's one of the saddest things I've ever read. Also 27 Wagons Full of Cotton. It was the precursor to Baby Doll, although even Kazan's film softened some of its edges.
Unspeakable Things: Sex, Lies and Revolution by Laurie Penny 
This was the first book that explained radical feminism to me. She untangles the smallest, most insidious ways that we all contribute to preserving the patriarchy. She also carefully aligns all women: sex workers to stay-at-home mothers. Also, after reading this I will no longer participate in conversation about feminism that leaves out class and race.