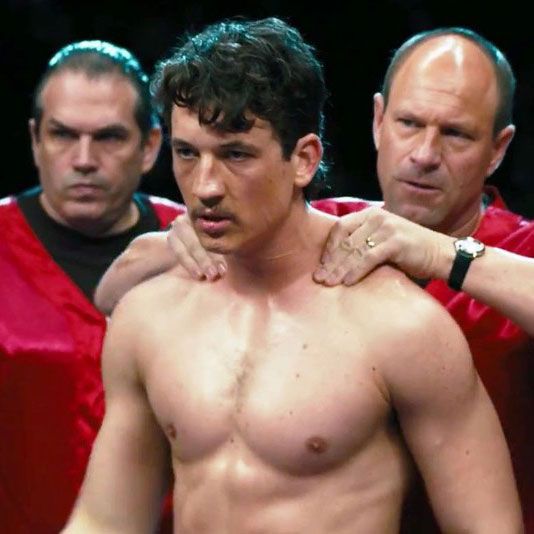 Each month, several films leave Showtime's library. We provide a list of departing titles and recommend a few standouts so you can watch them before they're gone forever (or are just available on a different site). For more coverage of the best titles available on Showtime, including our top picks from this month, check out Vulture's What to Stream Now hub.
Leaving August 31
If you want to see Miles Teller get punched a lot: Bleed for This
The second in an unofficial series of Miles Teller playing dudes who survive car crashes and still somehow give astonishing performances (watch Whiplash!), Bleed for This sees the actor bulking up to play Vinny "the Pazmanian Devil" Pazienza, a hot young Providence boxer who suffers a broken neck in a car crash. Told he'll likely never walk again, Pazienza defies doctor's orders and begins a long, painful journey to get back into the ring. Like a lot of sports movies of the sort that are based on a true story, the beats are predictable, but the performance is earnest, and sometimes, that's all you need. Leaving August 31.
Leaving August 24
Because computers are a trip, man: Tron
Despite being a movie about a man beamed into and trapped in a video-game computer way back in the '80s, Tron holds up much better than you might think. Of course it's clunky and a bit slow paced, and the first-of-its-kind computer animation isn't terribly thrilling anymore, but Tron's video-game-inspired sci-fi world is still a compelling one, enough so to fuel an underrated sequel (that plays much better following a viewing of the original) and an excellent but barely seen animated series. Also, it's really funny to watch Jeff Bridges run around in those tights. Leaving August 24.
Leaving August 9
• The Good Shepherd
Leaving August 14
• Fair Game
• Girl on the Edge
Leaving August 18
• Cheech and Chong's Nice Dreams
Leaving August 24
• Crimson Tide
• Double Take
• The Preacher's Wife
• Tron
Leaving August 31
• The Architect
• Bleed for This
• Christine
• Clockstoppers
• Crossroads
• Free State of Jones
• The Hunt for Red October
• The Legend of Bagger Vance
• London Town
• Major League II
• Mean Machine
• The Prowler
• Refuge
• Sleepwalkers
• Slow Burn (2007)
• Vantage Point
• Zack and Miri Make a Porno
For more coverage of the best movies and TV shows available on HBO, Amazon Prime Prime, Showtime and Hulu, check out Vulture's What to Stream Now hub, which is updated throughout the month.