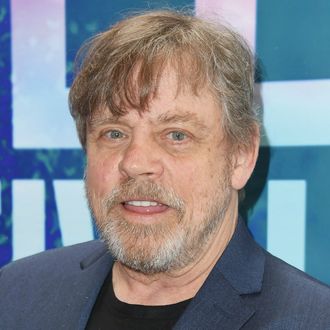 Hamill.
Photo: Jon Kopaloff/Getty Images
The nice thing about casting Mark Hamill as a religious warrior knight ground down by the constant onslaught of war yet still carrying a spark of hope inside his grizzled heart? You know he's already knocked that character out of the park. According to Entertainment Weekly, the Star Wars actor is going from Jedi Knight to Knights Templar in the second season of the History medieval series Nightfall.
Hamill will reportedly play the role of Talus, "a battle-hardened Knight Templar veteran of the Crusades, who survived captivity for ten years in the Holy Land and is tasked with training the new initiates to the Order." You don't even need to have him read for that role. Just ask him to stare gravely off into the distance — but that's really for your enjoyment as the casting director more than anything else.