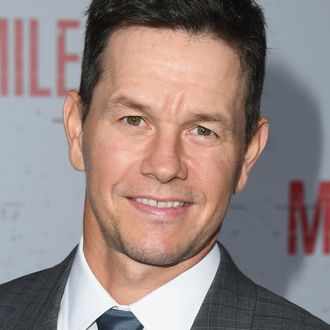 Mark Wahlberg.
Photo: John Kopaloff/Film Magic
In an effort to get a little more cool and hip in these modern times, the Academy of Motion Picture Arts and Sciences announced earlier this week that a new Oscars category will make its debut in 2019, described as "achievement in popular film." This new category, simply, will honor the overall excellence of a film you actually bothered to pay money at a cinema to see — so, Black Panther — and was immediately derided by critics and cinephiles alike. But Mark Wahlberg will not take in that negativity. He will defend it, and then politely tell you to say hi to your mother for him when he's done defending it! In the proverbial sense! "Maybe if they'd had the category before, we'd have won a couple of them," he said when asked by Variety. "We've had some really commercially successful films that we think certainly warranted that kind of notoriety. We make films that we want people to enjoy and if we get those kind of accolades, fantastic. If not, we make the movies for audiences to enjoy."
Also, Wahlberg just thinks the category is a terrific opportunity for movies to get additional exposure. "There are a lot of great films out there that happen to be very popular and haven't been recognized that probably deserve the recognition, he said. Belated Oscars justice for Daddy's Home starts now!