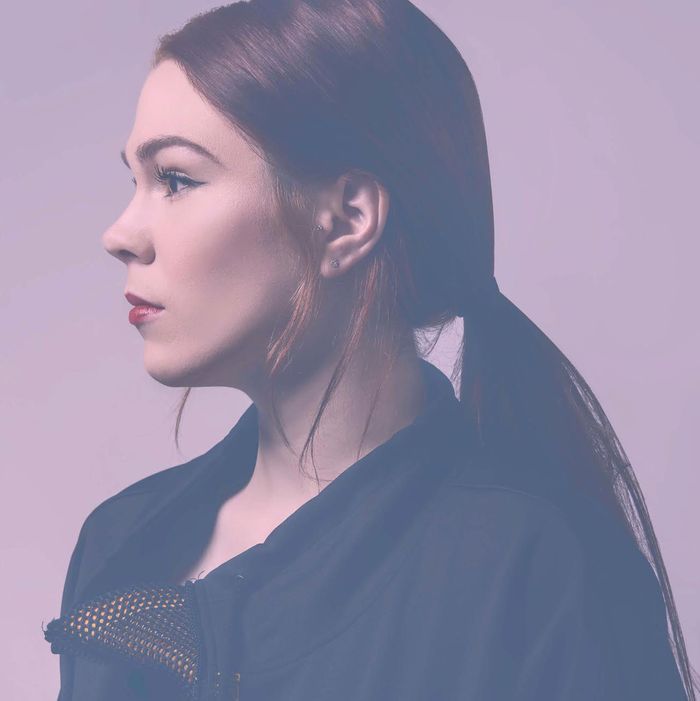 Photo: Alex Schaefer/Courtesy of Mo Fry Pasic
Mo Fry Pasic (@mofrypas on Instagram) self-identifies as a stunning princess, hilarious comedian, and wildly talented actress. If you live in New York City, go see her perform at ArtsNova on August 15 with her collaborator Tim Platt performing Pasic and Platt: The Hits.
This week, Fry Pasic shared some of her favorite Instagram posts and how she comes up with them. She's our first guest on the column to be featured for her Instagram — hope you enjoy!
I brought this to my acting coach and we worked it out for a few months. Just getting to know Michael and seeing him move in the world. Actually though I straight-up love dinosaurs. So I just pretend I'm a 7 year old, which is tres easy (I am traumatized and can reGRESS honey!! Kisses! :) ). He rules I love him. So pure.
How do you create new characters?
My surroundings. If I'm at SoulCycle and overhear some insane shit, voila there's a character – Cara The Executive Assistant. If I accidentally step into in a straight bar where God forbid there's an OPEN MIC? I'm inspired to create Tyler, who thinks you could actually be okay at comedy if you just took his advice, okay?! Thank you Tyler!!!!
Je suis a disposable media QUEEN because an indelible identity makes me anxious, yaassss! God bless the story. I wake up MAD early and when I do there's no one on the streets so of COURSE I'm gonna film myself dancing and singing. I'm a morning b*tch and I love it. It genuinely makes me happy to do them so, like, mahalo.
How long does it take you to make a video? Do you edit a lot?
Once I have an idea, about two seconds and I record them IN the Instagram app which is why some of them are let's say "RUSTIC," and not "TIGHT," or "WELL WRITTEN," but they're "FUN," and ya gotta love!
I was trying to make my character tape for an audition (OKAY FINE, S-N-L!! YES, that is the ECHELON I am IN! Stop!!!) and I was trying to think of a new ORIG(inal character) and b*tch, I'll be damned if it is not organic?? The character is HARD to write de scratch. I'd text my sister and she would come up with just the most innocuous experiences and say "that's funny I think" and it made me laugh.
Who are some of your comedy inspirations?
Bea Arthur, Mitch Hedberg, and Naomi Campbell.
Okay so like, I think everyone pretty and/or famous and/or who has a good joie and/or is powerful and/or I WANT to look like looks like me (ahhahaha that sucks right? I love it). It's so funny to be like "wait…does this look like me?" and 1) no, absolutely not, but 2) not NO. Very Cher seeking Christian subliminal messies *manicure emoji*
Are you active on other social media platforms? If so, what distinguishes your Instagram content from the rest?
Nah. I use Twitter to like my friend Sudi Green's tweets and google what's happening if there are too many helicopters in my neighborhood.
Karen Chee is a Brooklyn-based comedian who writes for The New Yorker, McSweeney's, and Shondaland, among other cool websites.