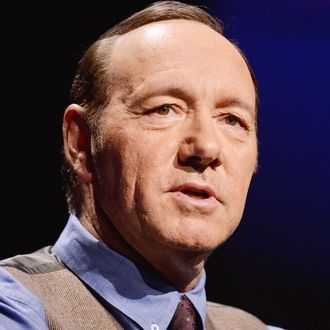 Photo: Michael Tullberg/Getty Images
According to The Hollywood Reporter, the Los Angeles County District Attorney's Office is currently reviewing a new sexual-assault case against Kevin Spacey. A second separate investigation into the actor for a different assault was launched previously in April.
News also broke last month that London's Metropolitan Police had opened a new investigation into assault allegations made by three different men against Spacey. This is in addition to previously reported investigations being conducted by London police and Scotland Yard. Meanwhile, authorities in Nantucket also opened an investigation against Spacey last fall.
Numerous men have chosen to contact police about Spacey after Star Trek: Discovery actor Anthony Rapp came forward last October about an incident in which an adult Spacey attempted to sleep with a 14-year-old Rapp. The now former House of Cards star made a statement in response to Rapp's claim saying he didn't remember the incident, but apologized if it did happen. Spacey has not commented publicly on the many subsequent allegations against him.