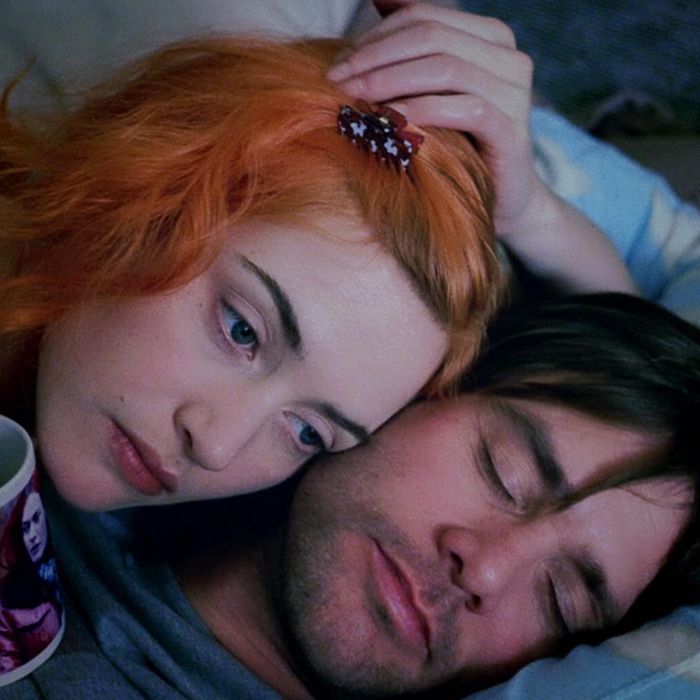 This Month's Highlights
Eternal Sunshine of the Spotless Mind
In a lovely bit of streaming serendipity, Eternal Sunshine of the Spotless Mind is coming back to Showtime the same month the Jim Carrey-starring Kidding premieres (see below) — which means there's no reason not to dive into one of the most lovely and melancholic love stories in recent memory. Over a decade later, its story of lovelorn grief and the possibility of having heartbreak erased from your memory is still powerful, primal stuff, and it's a joy to revisit. Arrives September 1.
Kidding
"What if Mr. Rogers had a breakdown?" is maybe the saddest premise for a TV show ever, but it's also the premise behind one of the most promising new series this fall. A big part of this comes down to the people in front of and behind the camera: Kidding marks the reunion of Jim Carrey and director Michel Gondry. As Jeff, a beloved children's TV personality known as Mr. Pickles, suffers a devastating loss, he begins to lose faith in his mission, and slowly breaks down. Carrey is perfectly cast in what might be his most interesting and rich roles in years, and Gondry, who will helm a few of this season's episodes, is the sort of director you'd never think to find on television. Kidding looks like it will be beautiful, devastating stuff. Arrives September 9.
Full List of What's New to Showtime - September 2018
Noteworthy selections in bold.
Arriving September 1
• American Graffiti
• Basic Instinct 2
• Bill & Ted's Bogus Journey
• Bill & Ted's Excellent Adventure
• The Bone Collector
• Breakdown
• Carlito's Way: Rise To Power
• The Cider House Rules
• Eternal Sunshine Of The Spotless Mind
• First Sunday
• The Hitchhiker's Guide To The Galaxy
• The Hurt Locker
• Jerry Maguire
• Legally Blonde
• Patch Adams
• Pearl Harbor
• The People Vs. Larry Flynt
• Pitch Black
• The Queen
• Rescue Dawn
• A River Runs Through It
• Scarface
• Serving Sara
• Spy Game
• Texas Rangers
• Traffic
Arriving September 7
• Sweet Virginia
Arriving September 9
• Kidding
• Shameless
Arriving September 15
• Anthropoid
Arriving September 16
• Moonrise Kingdom
For more coverage of the best movies and TV shows available on Netflix, HBO, Amazon Prime, Hulu, and Showtime, check out Vulture's What to Stream Now hub, which is updated throughout the month.
For next month's guide, check out October's list. For last month's guide, see August's list.