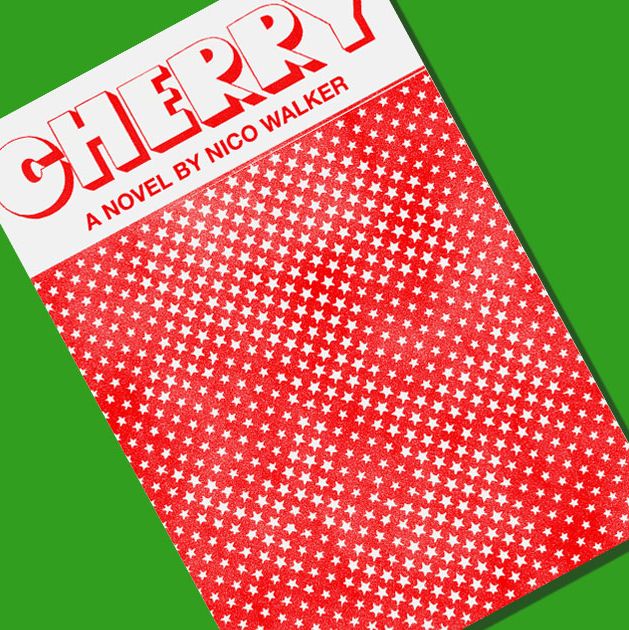 Last week's book news cycle had a clear winner: Nico Walker's Cherry. Within a few days of the book's release, pieces ran in the Washington Post, Esquire, NPR, Mother Jones, AV Club, Entertainment Weekly; the New York Times books beat reporter Alexandra Alter wrote a profile. A New Yorker feature is forthcoming.
By now, you might have heard the story. The author joins the Army, comes home, gets addicted to heroin, robs some banks, gets caught, has — curiously — a BuzzFeed profile written about him. An editor at tiny Tyrant Books sees the profile, sends books to Walker in prison, and says, "You should write something." Walker writes something and sends it to the editor, followed by time and drafts and conference calls from prison. Finally, after publishing giant Knopf pays Tyrant for the rights and works out the legal complications: Cherry.
It wasn't just Walker's backstory that augured good press. Cherry sits in the center of a Venn diagram of Trump-era flash points, which coastal critics are dying to have artfully explained to them: opioid addiction, the plight of veterans who shouldered the burden of misbegotten wars, and the way institutions have failed the white working class. (Walker is more fallen middle class, but no matter.)
Good press never guarantees great reviews, but the right backstory might. In their near universal praise, critics dwelled on Walker's authentic voice. As Rien Fertel writes at the AV Club, "It's like college, or high school, or that insidious hometown bar filled with men who never graduated beyond punching each other in the balls." Quil Lawrence, for NPR, put it more succinctly: "Walker writes about Iraq from a grunt's-eye level." Lawrence also commented on the dry, straight-faced humor of Cherry, which works because its unnamed narrator lacks pretension. Vulture's own Christian Lorentzen, in an early, tone-setting review, called it maybe "the first great novel of the opioid epidemic," and noted Cherry's lack of "traditional psychologizing."
Ron Charles's glowing review in the Washington Post ("searing authenticity"; straight-faced wit"; "mournful candor") redefined Walker's hard-luck story as a rare asset: "Cherry is a miracle of literary serendipity, a triumph born of gore and suffering that reads as if it's been scratched out with a dirty needle across the tender skin of a man's forearm."
That masculine grit scratched a couple of critics the wrong way. Publishers Weekly's largely negative pre-pub review (which didn't stop Cherry's momentum) chided Walker for "the depiction of women as only useful for sex," and disliked its emotional distance: "it's willing to describe the catastrophe of its narrator's life, but not truly examine it." Entertainment Weekly's David Canfield also took issue with the girlfriend, "a figure … who lacks internal consistency."
But for the rest, narrative distance was part of the appeal, the next-gen Denis Johnson they were waiting for. Fertel called it "infinitely more real" than the "absurdities dreamed up" by Thomas McGuane. To Ron Charles, Walker's juxtaposition of anecdotes about war-front porn and boredom laid bare "the fundamental disorder of the American mission and its deleterious effect on the young people forced to implement it." Then he called it "Holden Caulfield Goes to War."
Meanwhile, Walker the person continues to generate gritty buzz without leaving his Kentucky prison. (He can't until 2020.) Deadline reported last week that an auction for Cherry's film rights had been suspended because the author ran out of minutes on the prison phone — allowing him more time, it seems, to "process his opportunities." For Walker, unlike his narrator, bad luck has a way of turning good.