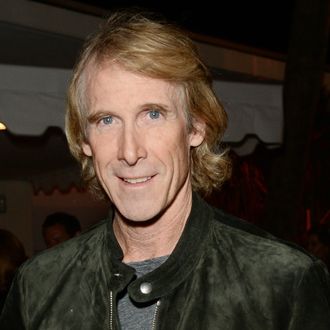 Michael Bay.
Photo: Andrew Toth/Getty Images for Dujour
Your obsession with podcasts has already taken a dark turn (can't you ever just sit in silence anymore?) and it's about to get even darker. According to Deadline, Paramount and Michael Bay's production company Platinum Dunes are developing a feature-length version of the Dutch horror short Meet Jimmy, which is, of course, about an evil (or, at least, an evil-assisting) podcast.
From the minds of filmmakers David-Jan Bronsgeest and Tim Koomen, who will help develop the short for the big screen, Meet Jimmy revolves around "a mysterious podcast that once listened to, has horrific consequences." A Meet Jimmy IMDB page says, "What if the podcast you're listening to can hear you too? Jennifer is enjoying the confessions of a killer when he suddenly starts talking to her." Which, admittedly, is worse than getting hit by a bus, which is for sure going to happen to you if you don't take those earbuds out once in a while.