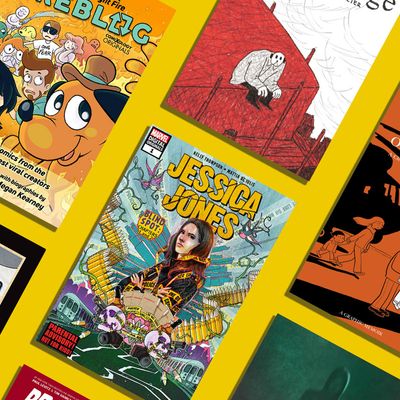 Each month, Abraham Riesman offers recommendations of comics media, including book-length graphic novels, comics-format nonfiction, ongoing series, and comics-related items in other forms. With any luck, at least one of them will be a match for you.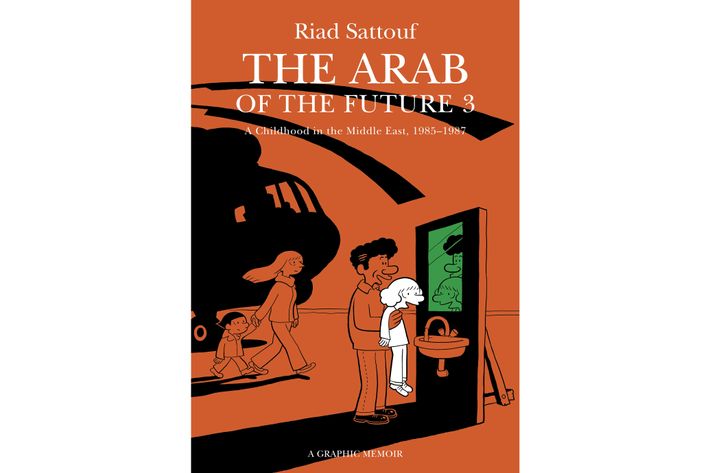 The Arab of the Future 3 by Riad Sattouf (Metropolitan)
God bless whatever Proustian madeleine spurred Riad Sattouf to put pen to paper for his The Arab of the Future series. Over the past three years, the Franco-Arab cartoonist has been producing a truly fantastic serialized graphic memoir about his boyhood in France and the Middle East, his loop-de-loop lines and stark block colors bringing vibrant life to a rich dramatis personae. The latest volume focuses on the period in which Sattouf dwelled as a third-grader in his father's native Syria alongside his quiet brother, a new baby, and a French mother who can't stand the tattered-collar nightmare that is the land of Hafez al-Assad. The tale is at its best when it documents the casual cruelty — some of it committed by Europeans, the book firmly informs you — that guides the lives of children and countries.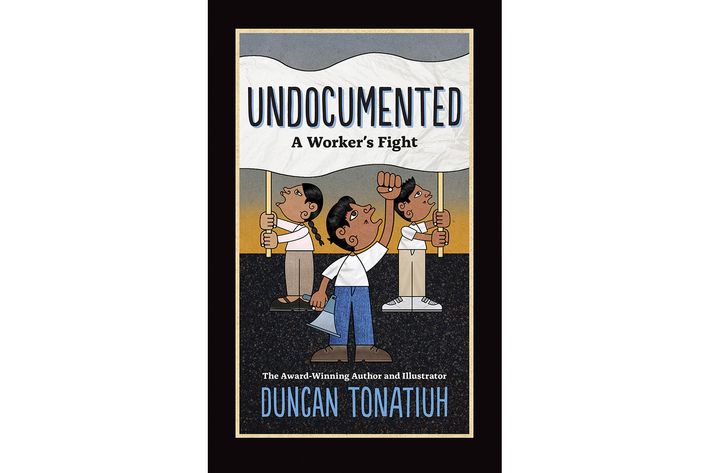 Undocumented: A Worker's Fight by Duncan Tonatiuh (Abrams)
Y'know, you really don't see that many Mixtec codices in comics these days. Duncan Tonatiuh has sought to rectify that problem with Undocumented: A Worker's Fight, a remarkable children's book about the struggle of an immigrant restaurant worker. Well, "book" isn't quite the right word — it folds out like an accordion in order to mimic the aforementioned Mixtec codices of ancient Mesoamerica. Mixtec is the protagonist's first language, but as your eye grazes over the paper tapestry, you see him learn the vocabulary of labor rights and resistance. The artwork is deliberately evocative of Mesoamerican logography, with figures and perspectives that feel at once bizarre and totally familiar. If you're looking to get your kid involved in la lucha, this is a great place to start.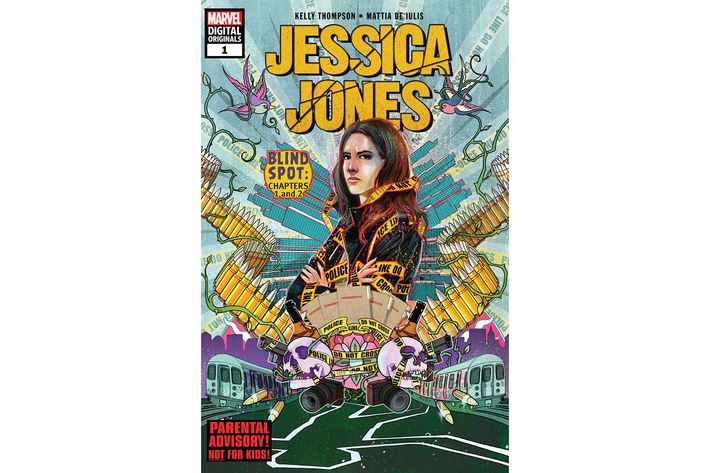 Jessica Jones by Kelly Thompson, Mattia De Iuliis, and Cory Petit (Marvel)
Seventeen years ago, something remarkable happened: A new character who was legitimately interesting debuted in a superhero comic. Brian Michael Bendis and Michael Gaydos's Alias introduced the world to Jessica Jones, a lightly superpowered woman who was better at drinking and fucking up than saving the day. Now, for the first time, Jessica has a solo series not written by Bendis — instead, it's being helmed by his chosen successor, the exceedingly talented Kelly Thompson. Mattia De Iuliis plays to the strengths of the detail-oriented, exceedingly funny Thompson, giving the reader imposing superhero anatomy and little in-panel diagrams to demonstrate the titular detective's detective work. Thompson's plot is already thick — it involves death, resurrection, and Jessica getting shoved into a Ms. Marvel costume — and will likely be fully viscous soon. You're in good hands, Jess.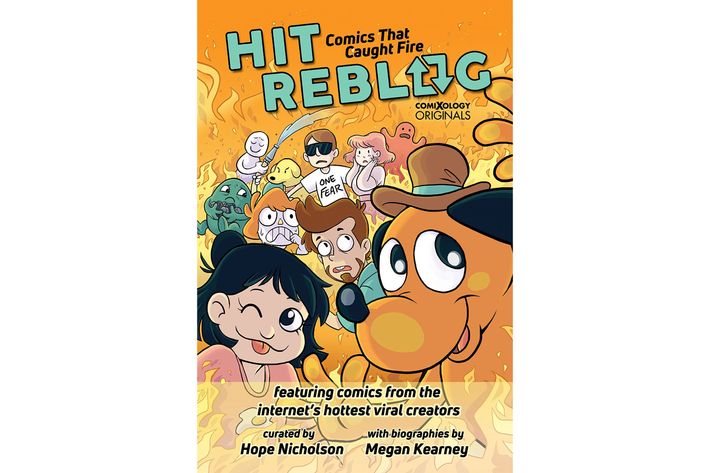 Hit Reblog: Comics That Caught Fire by Megan Kearney, Hope Nicholson, et. al. (Bedside / comiXology)
I'll fully confess that this column has a print bias. I tend to focus on comics that were first published in formats available at comic shops and bookstores because that's how I've traditionally consumed the medium. But Hit Reblog has made me realize that I've been excluding a world that is perhaps more vibrant and certainly more seen: webcomics. This exceedingly fun stand-alone book from comiXology's growing line of original content is both a compendium of viral webcomics — K.C. Green's "This Is Fine" dog, Kris Straub's "All Houses Matter" strip, and so on — and a series of chronicles about how they were made and the consequences of their success. Indispensable comics historian and editor Hope Nicholson has teamed up with writer-artist Megan Kearney to craft this volume, and it ultimately tells a story about what people on the internet are dying to tell the world about themselves through the mediating influence of art. As it turns out, we're all suffering from depression and are furious about the world. And we love animals. The variations on those themes are fascinating to see in one place, and the underlying message — that we should credit and pay artists for their work, even when it's gone native on the internet — is an unimpeachably admirable one.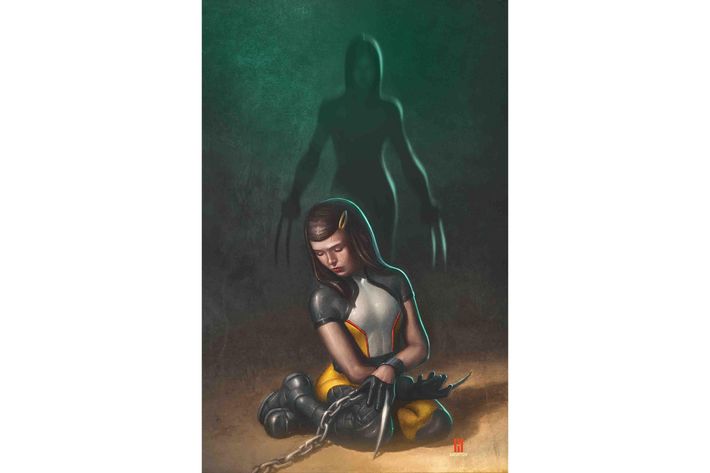 X-23 by Mariko Tamaki, Juann Cabal, Nolan Woodard, and Cory Petit (Marvel)
Logan is the greatest of the X-Men movies in no small part because of the presence of Wolverine's diminutive clone, Laura, also known as X-23. For those among us who reveled in the film, there's a delicious new treat on the shelves this summer: a new solo title for Laura. In X-23, the fantastic Mariko Tamaki writes a story in which the title character and her sidekick, a fellow clone named Gabby, stumble into a mystery involving the quintet of X-people known as the Stepford Cuckoos. Juann Cabal and Nolan Woodward are ideal artistic choices for the narrative, which needs to feature as much kinetic ass-kicking as it does moody noir scheming.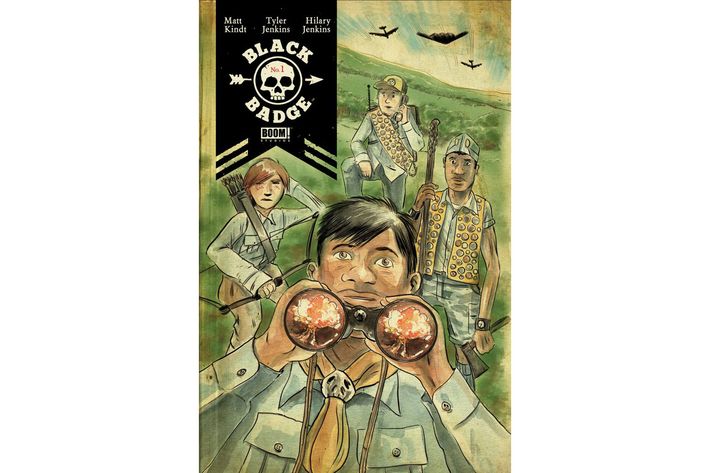 Black Badge by Matt Kindt, Tyler Jenkins, Hilary Jenkins, and Jim Campbell (BOOM!)
Matt Kindt is one of the great undervalued treasures of contemporary comics. In the past few years, the writer-artist has demonstrated unnatural aptitude for outré narratives, from the trippy spycraft of Mind MGMT to the far-future world-building of Rai. And yet, somehow, he still languishes in relative obscurity. Here's hoping Black Badge changes all that. It's a nascent series about a group of boy scouts who get deployed by the U.S. government on black-ops missions. In less-skilled hands, that premise would be milked for comedy, but Kindt has wisely opted to be deadly serious. Tyler and Hilary Jenkins are good counterparts for their writer, etching the boys into figures of grim grace. If I know anything about Kindt, this story is about to get a whole lot weirder, so buy your subscriptions now.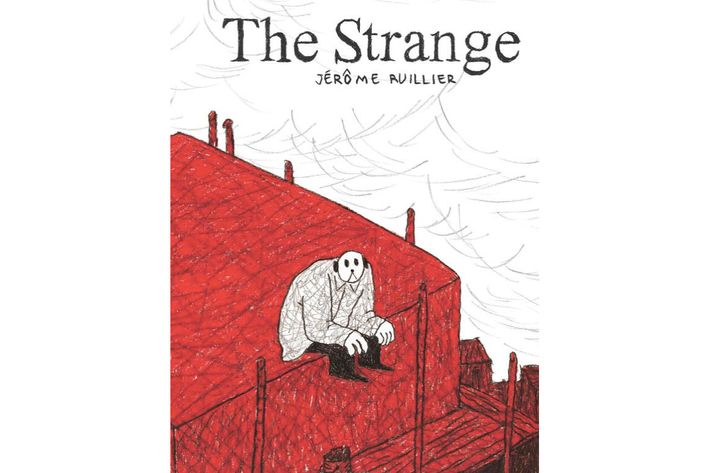 The Strange by Jérôme Ruillier (Drawn + Quarterly)
It's hard to pull off a story that's both surreal and brutally true to life, but that's exactly what Jérôme Ruillier has done with The Strange. It's a gorgeous and deeply affecting story about an undocumented immigrant who spirits away from one unnamed nation to another, more prosperous one, there finding hardship and confusion. In a brilliant narrative tweak, the story is told almost entirely through other people's brief accounts of run-ins with the immigrant, some of them magical, some of them traumatic. The full range of human responses to strangers are on display. On the surface, it's all arrestingly crude: Ruillier carves out his animal-headed characters with chalky blotches of black and color and the language is blunt and simple. But taken as a whole, The Strange is a fascinating and urgent political statement in favor of empathy for the strangers in our midst during a time when many have little of it.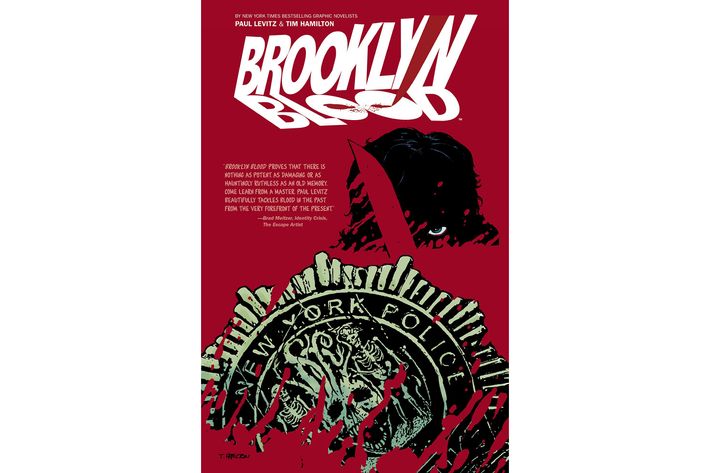 Brooklyn Blood by Paul Levitz, Tim Hamilton, and Adam Pruett (Dark Horse)
Comics has produced many giants, but few of them are as humble as Paul Levitz. The native New Yorker went from a simple Brooklyn boyhood to editing and writing gigs at DC Comics and eventually to the industry's highest chambers of power while serving as DC's publisher and president through a number of pivotal eras. Now retired from executive-ing, he's returned to the typewriter — and his latest book is a delight. First serialized in Dark Horse Presents, Brooklyn Blood is Raymond Chandler by way of H.P. Lovecraft, documenting the tribulations of a War on Terror vet who's taken up policing in Brooklyn and finds himself at the swirling center of some eldritch supernatural machinations. Levitz may be the initial selling point, but you can argue that he's overshadowed by artist Tim Hamilton, whose Mike Mignola-esque sense of scale, wonder, and dread make for a thrill from front to back.