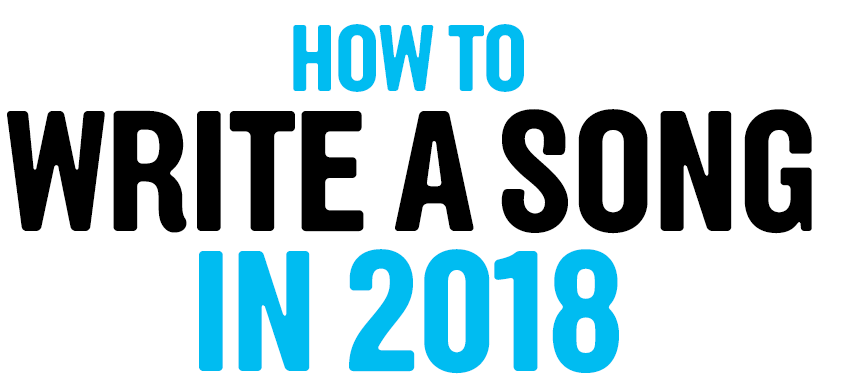 Country Music Hall of Famer Harlan Howard famously boiled the philosophy of country songwriting down to a simple phrase: "three chords and the truth." The meaning of the oft-repeated slogan may seem self-evident, but there's more than meets the eye behind those five monosyllabic words. Howard made half a dozen albums between the early 1960s and early '80s, but he earned his place in history by penning country classics, not performing them. The truth he spoke of capturing in song wasn't autobiographical accuracy; he and his peers were after stories and sentiments that would ring true emotionally when someone else delivered them, which is a very different thing.
Throughout most of country's existence as a commercial genre, creative labor, and profit derived from it, has been divvied up in a way that's treated singing and songwriting as separate professions. Despite the thoroughly casual culture of Nashville songwriting, pros hired to write for Music Row publishing companies were expected to be reliably productive, churning out quality tunes that could be pitched around town to label A&R people, producers, managers, and artists. Writers with solid reputations and professional relationships stood a better chance of their songs receiving consideration, but there was also a merit-based mentality to song selection: "The best song wins." If it won once, it might even score back-to-back victories; when an artist had a big hit, it wasn't at all uncommon for a slew of other acts to immediately record and release their own versions of the same tune.
Each generation of country acts has had its exceptions to the rule. Willie Nelson bridged jazzy, country-politan classicism and character-driven outlaw song cycles. Dolly Parton and Loretta Lynn depicted the rustic settings and earned wisdom of their mountain upbringings alongside the challenges of modern womanhood. Tom T. Hall delivered detailed vignettes with droll intelligence. Kris Kristofferson laced his storytelling with poetic sensuality. Alan Jackson found countless ways to describe a good ol' boy's wily adaptation to the contemporary world. But even such recognizable songwriting voices would snatch up songs that spoke to them, said what they wanted to say, or fell into styles that they found appealing.
"Willie Nelson is one of the greatest American songwriters of the last 60 years, and yet he recorded outside songs too," says Frank Liddell, who's spent the better part of three decades working in A&R, publishing, and production in Nashville. On the other hand, he points out, "It never hurt George Strait that he didn't write any of his hits for all those years."
Strait had his pick of songs and songwriters. Whether the lyrics matched the literal details of his life was beside the point. What mattered was whether Strait, with his stoic, modern-cowboy persona and feel for gently swinging phrasing, could sell the sentiment or inhabit the role convincingly.
That bears very little resemblance to the contemporary pop system that John Seabrook profiled in The Song Machine: Inside the Hit Factory. Rather than tunes being matched to singers, he wrote of singers being asked to mold themselves to hot sounds generated by studio gurus. The hip-hop paradigm differs wildly from country too; think of how rappers get called out by their peers at the slightest possibility that they've used ghostwriters. The same goes for rock. In the post-Beatles age, what rock band has had any hope of truly being taken seriously if its members didn't write their own stuff?
Many of the leading country hit-makers of the 21st century, including Blake Shelton, Luke Bryan, and Jason Aldean, have continued to lean heavily on other song sources, even if they also do some writing themselves. But there's a contrasting pattern emerging in numerous pockets of the Nashville music industry: Newer artists, women especially, are leaving clear fingerprints on their songs and emphasizing the individualized perspectives in what they're singing.
The aughts saw the arrival of several dark-horse candidates for country stardom: Dierks Bentley, who had a youthful, bluegrass-influenced angle on rocking country; the headstrong, young Texan Miranda Lambert; Eric Church, a ruffian with an introspective streak; and the fanciful country-pop prodigy Taylor Swift. Their successes betrayed no obvious, unified pattern, other than the fact that they were all dedicated songwriters and Arturo Buenahora Jr., then rising through the ranks of the Nashville publishing world, had the foresight to give them songwriting contracts before anybody really knew who they were.
That was a wise move, signing and developing writers who aspired to build mainstream careers on albums stocked with their own compositions. "There's 13 cuts at once," Buenahora points out unassumingly. "You could run up and down Music Row for a year and not get 13 [songs] cut. I realized there was something to this idea of signing singer-songwriters and getting them [record] deals." But for Buenahora, and others who think like him, the real motivator was the distinctiveness of what he heard from these hopefuls. "When I really loved it," he says, "then I just felt, 'Man, if this person walks out of my office and I don't try to work with them, it may be years or, never, before something like that walks in my door again.'"
Church, for whose albums Buenahora has often served as executive producer, made artistic self-sufficiency part of his brand, maintaining a tight circle of collaborators, and established an understanding with his fans that his live set lists would be heavy on deep cuts, not just singles.
When Swift arrived, challenging the notion that tween and teen girls weren't a viable or desirable country-music demographic, she encouraged her listeners to hear her songs as dishy disclosure and emotional amplification of fleeting moments. She encoded the names of people she'd written about in her liner notes and, in performance, set up her songs as though she was confiding in friends. That continued even after the production at her shows reached gargantuan proportions. Jody Rosen once observed that "the heart of a Taylor Swift show is intimacy … when the razzle-dazzle recedes, the band and dancers step into the shadows, and Swift bathes cavernous arenas in a homey campfire glow."
Beth Laird, who worked for the performing rights organization BMI before co-founding the publishing and management company Creative Nation with her husband Luke, a writer-producer, took note of what defying the industry belief that breadth equaled accessibility did for Swift's appeal. "The more specific she was, the more relatable it seemed," Laird says, adding, "where you naturally think the more general you write for the masses, the more people can relate. But I think it's quite the opposite."
Around the same time that Swift was carving out room for herself as a country-pop hit-maker, Lori McKenna, a New England singer-songwriter Laird now manages, took an unexpected, headline-grabbing detour into the Nashville major-label system. After three of her contemporary folk narratives landed on a Faith Hill album, McKenna was the recipient of an invitation to appear on Oprah, a record deal, and much optimism about her commercial prospects. "I was thinking, You all don't know what you're talking about, that I'd sell that many records," McKenna laughs. "I knew I would gain a little bit of an audience, but I knew I wasn't mainstream enough for that to work." The sales numbers proved her right. Even so, her way of depicting domestic life with poignant, plainspoken humor had a lasting impact through both genuinely mainstream hit-makers and her subsequent, critically lauded indie releases, including this year's album The Tree.
By the start of this decade, a growing number of the new artists signed by record labels were writer-performers like Kacey Musgraves, the Band Perry, Brantley Gilbert, Ashley Monroe, Dan + Shay, and Cam and Kip Moore, who were less likely than their predecessors to record songs they weren't involved in creating. Laird can't quite put her finger on the moment when this new reality took hold, but notes that publishers who wanted a piece of the new pie recognized the need for the writers on their rosters to collaborate with artists stockpiling material for upcoming projects.
It was easy to miss these developments for a while. The rise of so-called "bro country"  — a pickup line-dispensing, beat-driven template whose exclusively male adherents soon dominated airwaves — overshadowed most other things happening in the Nashville landscape. It went beyond a stylistic trend; some performers, songwriters, and producers seemed to be replicating a recognizable formula. Its uniformity fostered the outside perception that the songs were virtually interchangeable, and it really became a subject of fascination when a seamless mashup of six bro-ish singles went viral.
No artist rode out the wave more gracefully than Sam Hunt, who had a Drake-ian flair for demonstrating that a guy who likes to live it up can also be plagued by anxiety, resentment, and remorse. Hunt's mellow, sometimes bruised-sounding flow was just as essential to his appeal as the broody perspective in his co-written songs. There was a personalized texture to his music that proved prescient and influential.
At this point, a number of rising country acts have at least a track or two in their repertoires that come off as particularized storytelling, detailed autobiography, or conversational confession (see: Kane Brown, RaeLynn, Kelsea Ballerini, Walker Hayes, Tucker Beathard, LANCO, Rachel Wammack, Renee Blair, Dylan Schneider, and Travis Denning). Thomas Rhett is an interesting case of achieving bona fide mainstream popularity while bridging musical generations and career models. The 28-year-old son of a retired recording artist turned hit-songwriter got in Nashville's door with a publishing deal, then turned to outside sources for some of his own singles, mirroring a path followed by countless other country acts. But he continued to make writing a priority even after he became a tightly scheduled, ascendant star, the point at which many of his predecessors backed off from writing. "I think he puts that part of himself at the forefront of his artist career," observes his manager Virginia Davis. "It's a conscious, intentional thing he does. It's as much a part of him as his shows are."
The sense that Rhett is, in some ways, drawing from his personal life in his music has helped feed his fans' investment in what he's doing. He had a major breakthrough in 2015 with a ballad voicing his contented commitment to his wife (he serenaded her in the music video). In his current single, he breezily summarizes how he went from being a clueless dorm-room songwriter to celebrating his relationship with his wife on albums for sale at Walmart. "Now she got her own set of fans," he marvels with congenial swagger. "She got a blue check mark by her Instagram. And I wrote a little song about holding her hand, and now everybody wanna die happy, man."
Country music has seen its share of vivid performing personas, but the singers behind them haven't traditionally been eager to break down the fourth wall. Ashley McBryde has made that a big part of her appeal. Embracing the fact that she's older and less interested in projecting a prettified image than most acts getting their first promotional pushes from major labels, she's made a calling card of an original called "Girl Goin' Nowhere." In the gently rousing underdog narrative, she thumbs her nose at a teacher who once belittled her aspirations, and does so with such amiability that her fans feel like they're in on it.
McBryde got little traction in Nashville when she aimed for something closer to mass appeal. It wasn't until she relied on her confessional storytelling abilities and earthy charisma that people really began to take notice. (So far, she has steadily multiplying buzz and goodwill to show for her efforts, but not a ton of airplay.) Caitlyn Smith has a similar story. She recalibrated her approach more than once, starting out as a coffeehouse singer-songwriter, then learning the techniques of Music Row songsmithing for other acts and trying on a bit of country-pop gloss herself. After that, she insisted on applying her chops to soul-baring, and captured how excruciating that transition was in an acoustic lament first released in 2016. "I pour my heart out three minutes at a time on a J-45, but no one's listening," she sighs over a fingerpicked guitar figure, sounding deflated by the indifference she's encountered. "They're too busy drinking on the company tab. I scream my lungs out, confess my secrets, all my sins. But they don't give a damn, 'cause if it don't sound like the radio? Pass."
The song is called "This Town Is Killing Me," and Smith sings it from a reflective stance these days. She's finally found an outlet for her music's wounded intimacy, a small major-label imprint with only loose ties to the country mainstream. (It's run by Shane McAnally and Jason Owen, who saw the risks they took on artists like Hunt and Musgraves pay off.) "I think for a while, the [practice in] Nashville was you sign a pretty girl that has a good voice, and you find songs for her and push her through this certain box that goes to radio," says Smith. "It literally was a one-size-fits-all formula they tried for years and years." Young women who cooperated failed to get much radio airplay. Worse yet, Smith adds, the process wasn't "really creating artists that people believe." Smith's answer was to aim for emotional excavation during her co-writing appointments. "I took off my staff songwriter hat," she says, "and I kind of started digging around in my own heart and telling my own story and my own truth."
Jillian Jacqueline assumed that that was how her country heroines Patsy Cline, Patty Loveless, and Martina McBride arrived at their songs, a perspective informed by the fact that Jacqueline grew up singing with a family band whose repertoire didn't differentiate between popular country covers, soft rock singer-songwriter fare, and originals that she wrote with her siblings. Later, she watched as her sisters' group signed to a label and was handed ill-suited material to record. Then she had a similar experience. "It was when I went into the studio to start recording these [songs] that I hadn't written where I really realized where the problem was gonna lie," Jacqueline says. "It just felt empty to me, really. I was sort of disappointed."
She found a writer-producer, Tofer Brown (the line between those two gigs is also getting blurrier in Nashville) who was willing to take on the long-term project of helping her flesh out more well-defined material. Danielle Bradbery decided that that was what she needed too, after being hurried into the album-making process fresh off her teenaged win on The Voice. For her follow-up, released last year, she ventured into co-writing. Her mingling of coolness and intensity captured the ambiguity of Gen-Z emotionalism. "I think she chose that as a path to self-expression," says Davis, who also manages Bradbery. "She's said that writing, to her, was like therapy, to go sit in a room with people that she'd grown connected with."
For decades now, country concerts have followed a maximalist trend, artists striving to reach arena or stadium headliner status, and with it, the responsibility of delivering an amped-up, populist-style, party-hearty atmosphere each night. It takes that and then some to win the coveted Entertainer of the Year trophy at the country music industry's annual awards shows, because such honors go to those who represent the country format's center. But inserting quieter moments of vulnerability and self-revelation is making for a vastly different sort of listening experience in some quarters.
Years back, Miranda Lambert's awards-show appearances would often entail stomping, outsized displays of attitude, and even pyrotechnics, but she accompanied the arresting, introspective turn on her 2016 album, co-produced by Frank Liddell, with pensive performances that conveyed acute, singer-songwriterly self-awareness. During Musgraves's recent Nashville performance on the Harry Styles tour (she's reached the level of getting booked on Saturday Night Live, but still occupies the opening slot at arena shows), she drew from her own current collection of artfully personalized songs, introducing an especially reflective and diffident one by asking the crowd, "Do any of you ever feel like you only have one friend?" Last year, Carly Pearce scored her first No. 1 with a singer-songwriter ballad that captured the private anguish of arrested intimacy. Each time she sings it live, she frames it as her means of coping with the cruel end of a relationship. "That's my favorite thing, to be able to have an intimate setting and tell them why I wrote this song and why I feel like it's important," she explains.
It says something about the way that mentalities are changing in Nashville that a similarly stilled performance from Jacqueline won over the execs of Big Loud Records, the label branch of a publishing empire that's thrived under the established system during the country-radio reign of muscled-up, hooky jams, and continues to have spectacular success in that vein. Label president Clay Hunnicutt and his colleagues attended her showcase at a tiny club and watched her hush the restless industry crowd with a song. "Nashville is a jaded town, typically, at those events where nobody leaves the bar and everybody just winds up talking and nobody listens to the music," he says. "Well, that night it was one of those rare times where she just kind of brought the room to an entire stop." Since signing her, the label's strategy has been to release a steady trickle of videos, some synced to studio-polished tracks, others showing her alone in a room, singing and strumming her hollow-body guitar. "We're trying to build an artist, not a single," Hunnicutt emphasizes.
Current Billboard country charts and Spotify country playlists don't exactly reflect a radical overhaul of the format; they're primarily dominated by male acts giving suaver, more sensitive performances over sleeker programmed beats. But even though evolution comes to country music at a more measured pace [see: the piece I wrote about that a few months back], those invested in the health of the genre recognize the virtue in diversifying their musical portfolios to include what's already big and what's likely to be a slower burn.
When it comes to developing artistic identity, there's growing recognition on Music Row of the symbiotic relationship between how someone puts things across in the writing of a song and the delivery of it. "I think it's really competitive as an artist these days," says Laird, "and to stand out and have a long-term career, you have to have a unique voice. If you're able to write, then the way that you say things lyrically, melodically, and musically can be really unique and different than what is happening in the current trend." But even though she's paying attention to what's working across the landscape, she wagers, "I think I'm just always gonna sign writers that I think are exceptional, and then I'm just gonna go try to hustle and figure out how to make it work."
One of the most recent additions to the Lairds' Creative Nation roster, Kassi Ashton, has an innovative label arrangement — she's launching her recording career with spots on both country and pop rosters — and a new-generation mentality about what it means to embody a persona. "There's no way in hell that I could ever put out a song or sing a song that the words and the story didn't happen to me," she says, "I would feel fake doing that … I will kindly say, 'That [song idea]'s so good, but you should take it to someone else, because I'm not gonna be able to convey that as honestly as it deserves.'"
Ashton's song, "California, Missouri," an open letter to her tiny, midwestern hometown, appeared earlier this year, and got a fair amount of blog attention for an out-out-nowhere track from a total newbie that wasn't even an official single. Impatience comes through both in the words themselves and the way she hurtles into them over grungy, reverberating guitar chords. "I didn't want it to be mean, but I didn't want it to be sweet," she explains. "I wanted it to be exactly how I felt." Anyone who heard the song couldn't help but be reminded of Musgraves's debut single from 2012, "Merry Go 'Round," a roll of the eyes at small-town pressure to keep up a façade of respectability. It served as an introduction to Musgraves's observational clarity. Ashton, who's working with some of Musgraves's core collaborators, is quick to acknowledge the resemblance. "I cried when I heard that song [during] the first semester of freshman year of college," she says. "It was like, 'Someone feels the same way that I do!'"
Ashton and her peers certainly have Musgraves's output to look to, not to mention what Swift accomplished over the course of her first four albums, but it's significant that many of them are also finding inspiration in Patty Griffin, a folk-rocker who invests her humanizing narratives with fervent sincerity. Smith made one of her initial pilgrimages to Nashville to see her perform, and Aubrie Sellers and Tenille Townes, both writerly 20-somethings on Nashville-based major labels, acknowledge Griffin's influence. Likewise, a lot of these new artists, Jacqueline and Ashton included, jump at the chance to write with Lori McKenna, viewing collaboration with the elder singer-songwriter almost as a guru-and-disciple scenario.
McKenna's optimistic about this rising generation. "The thing about Jillian, I don't think she had any other choice [but to write songs she's writing]. Like, it was just in her. Kassi too." McKenna's also been pleased to see more of her fellow Music Row pros gaining notice as compelling artists in their own rights. On one level or another, it's happened to Brandy Clark, Natalie Hemby, Travis Meadows, Luke Dick, who fronts a band called Republican Hair, Brent Cobb, and others. Ever since McKenna started making trips to Nashville in the aughts, with expectations shaped by the indie-minded Boston coffeehouse folk circuit, she couldn't understand why anyone with the ability and vision to make their own music wouldn't seek an outlet for it. She says, "I remember meeting people like Brandy Clark and being like, 'Why wouldn't you make a record?'"
It's a sign of how porous the boundaries between musical categories have become even in Nashville — where it's customary for performers to choose particular musical lineages to profess their loyalty to — that many of these artists (and their influences) have professional ties to and champions in both country and Americana formats, whose aesthetic values and business models can otherwise seem far apart. Some older, rootsier flavors of country are alive and well in the Americana scene, alongside plentiful confessional, literary, and folk-based singer-songwriter models, while contemporary country music is perfectly comfortable cozying up to current popular trends, and that's another factor in its younger artists', and fans', embrace of more personalized textures. They've gravitated there at the same time that many of their counterparts in alt-R&B, emo rap, and indie rock have signaled a distrust of generalizations, making music that feels prickly, guarded, and particular. #MeToo has brought even greater urgency to the work of young women demanding social and political reckoning and achieving emotional catharsis with their electric guitars in hand.
It's no wonder that so many of the artists trying to carve out space for themselves in the Nashville landscape with more pointed definitions of speaking truth are women. They've had a dismal decade when it comes to country radio airplay, and haven't fared much better with streaming. Why not assert that their experiences, perspectives, and imaginations matter through their music? That can be a way of counterbalancing the bro generalities of recent years and inviting more sustained and individualized attention. The complexity of the double-disc song cycle that Lambert released two years ago continues to inspire fascination, even at a time when people's attention spans are radically compressed. Describing one of its tracks in a rare, recent interview, she specified, "It wasn't supposed to be big, it was supposed to be meaningful."
*A version of this article appears in the August 6, 2018, issue of New York Magazine. Subscribe Now!