Drake, in his feelings.
Photo: YouTube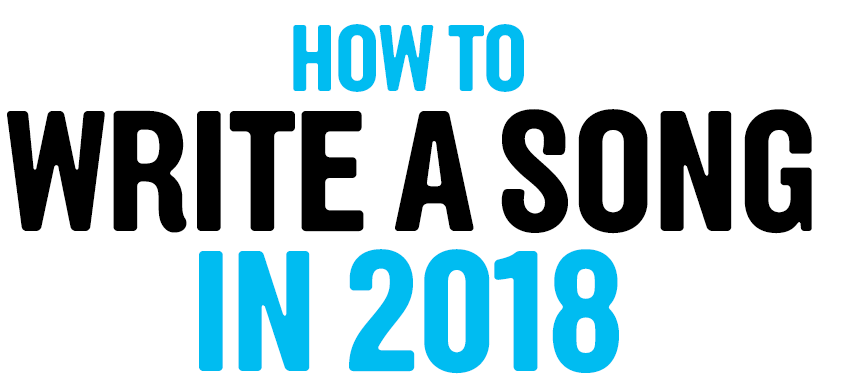 Growing up is hell. Your body changes so quickly you can almost sense it happening. Your hormones trip off thoughts you can barely manage or understand. In adolescence, before we settle into the people we are going to be, pop music serves a dual purpose: It is a beacon for teenage friendships and romances. It can also serve as guidance for the passage into adulthood. "If you were a kid on the margins," television personality and podcast host Dave Holmes wrote of discovering MTV in his 2016 memoir, Party of One: A Memoir in 21 Songs, "you could turn on your television and get a window into a world you could see yourself in someday."
Good pop songs are nuggets of wisdom from people who have been through the worst and come back with a cunning word about the human condition. This makes them valuable to more than just impressionable teens. Like Hallmark cards, they can deliver messages we often lack the words or the focus to arrive at ourselves. A stray lyric in a catchy song can be a lightning bolt of clarity. A scathing verse — picture Rihanna singing "Didn't they tell you that I was a savage? / Fuck your white horse and a carriage" in her "Needed Me" — can be a vital push toward necessary personal reckoning. In voicing their own struggles, pop stars become avatars of strength for listeners. Rihanna and Beyoncé help rouse our inner avenging angel when we've been wronged. Drake songs blow wind into our sails when we're feeling undervalued and adrift.
Nationwide adversity always has a profound effect on the music of the era, as empathetic songwriters attempt to use their craft to make the disenfranchised feel seen and appreciated. War in Vietnam and civil-rights struggles at home imbued the music of the '60s with a thirst for peace and a sharpened sense of social justice. The agricultural crisis that grew in the '80s as fallout from Ronald Reagan's economic and foreign policies made middle-American laborers a point of fascination for "heartland rockers" like Bruce Springsteen and John Mellencamp. The expanding racial, class, and political divide of the past decade has set off a boom in self-care records like Solange's A Seat at the Table, Lana del Rey's Lust for Life, and Katy Perry's Witness, which urge listeners to get in touch with their emotions and strive for peace and self-sufficiency.
In 2018, there's been enough popular music about wrestling with bad feelings to call it the year of the sad song. The No. 1 song in the country right now is "In My Feelings." The upper reaches of the Billboard "Hot 100" chart are brimming with songs examining their performers' sadness, loss, anxiety, and depression. Chicago rapper Juice WRLD's "Lucid Dreams" (No. 8) deals in sleep paralysis, suicidal thoughts, and antidepressants: "I take prescriptions to make me feel a-okay / I know it's all in my head." Post Malone's "Better Now" (No. 5), a song Taylor Swift says she wishes she wrote, stumbles through feelings of loss and inadequacy; Ariana Grande's "no tears left to cry" (No. 11) is an upbeat track about picking up the pieces of your life after a dark time.
This isn't a sudden convergence: In January, Camila Cabello included the somber "Real Friends" and "All These Years" on her solo debut, Camila, a meditation in spots on loneliness and the loss of friends and lovers. ("Real Friends": "I stay up, talking to the moon / Been feeling so alone in every crowded room / Can't help but feel like something's wrong.") In March, Shawn Mendes released "In My Blood," an empowering slow-burner about summoning the courage to face off against anxiety. ("Someone help me, I'm crawling in my skin / Sometimes I feel like giving up, but I just can't / It isn't in my blood.") In June, Alessia Cara catalogued her "Growing Pains" ("I guess the bad can get better / Gotta be wrong before it's right"), and Demi Lovato released the crushing "Sober," an apology to friends and family for falling off the wagon rendered all the more chilling by recent news of her drug overdose. Bebe Rexha's debut album, Expectations, speaks honestly about suffering and seeking help in songs like "Sad" ("Maybe I'm just comfortable with being sad") and the new single "I'm a Mess": "Everything's gonna be alright / Everything's gonna be okay / It's gonna be a good, good, life / That's what my therapist say."
Sad pop tunes are a constant in the history of songwriting because suffering springs eternal, but what sets the 2018 crop apart is their immediacy. You know you're in for a weeper in seconds, just as you know a car commercial is selling you a car in the first frame of the ad. Attention spans are shorter now, and listening habits have fanned out across a dozen different platforms. In another time, Springsteen let the listener decide whether "Born in the U.S.A." was a jingoistic fight song or a crushing image of a middle class in decay, and a track like Mellencamp's "Jack & Diane" got to cruise to the chorus before it pulled the rug out from under you. By contrast, Drake's "In My Feelings" tells you he's in a mood right when the beat drops. (The trappings of the modern sad song haven't changed much: Minor-key melodies and downcast lines set the scene, but the space for the coyness and clever twists of pop's old, moody story-songs seems like a relic of another era.)
It's not just pop stars and R&B singers using music as therapy. Hip-hop is also on the front lines. The continued prosperity of the Atlanta rapper-singer Future, whose best records pulse with so much pain that listening feels like eavesdropping on a therapy session, helped codify emotional trap music as a mainstream musical mandate. (Future's new BEASTMODE 2 frames his famed drug use as a possible coping mechanism for low self-worth in the gutting "Hate the Real Me.") The breakthrough last year of the Philly native Lil Uzi Vert's "XO Tour Llif3," with its bleak refrain of "Push me to the edge, all my friends are dead," is emblematic of a growing openness toward the discussion of mental-health matters in the hip-hop community. Rap has been a valuable cultural resource in this respect since the start, across classics like Grandmaster Flash & the Furious Five's "The Message" ("I'm trying not to lose my head!"), the Geto Boys' "Mind Playing Tricks on Me" ("Day by day it's more impossible to cope / I feel like I'm the one that's doing dope"), and the Notorious B.I.G.'s "Ready to Die" ("Fuck the world, fuck my moms and my girl / My life is played out like a Jheri curl, I'm ready to die").
But the rise of Uzi and emo-conscious rappers like Lil Skies, Juice WRLD, and the late XXXTentacion and Lil Peep feels like a radical shift in the duties expected of career rappers, like the moment a decade ago when hardened street rappers like 50 Cent ceded control of hip-hop's mainstream to fashion-conscious thinkers like Kanye West. Savvy mainstream artists are weathering this new shift; albums this year from the Weeknd, J. Cole, West, and Kid Cudi all brought long-running mental-health threads in each performer's back catalogue to center stage. West used the cover of this summer's Ye to reveal that he's bipolar; Cole's KOD delves into family trauma that past records hinted at but rarely discussed in detail. The Weeknd's music always cast sex and substances as lurid pleasures of a dark heart, but in songs like "Wasted Times" and "I Was Never There," this spring's My Dear Melancholy illuminates a frailty often overlooked in the callous, endless partying of the Toronto singer's best-known hits.
Why is all of this happening now? A cynic might point to the success of the rapper Logic's multiplatinum get-help anthem "1-800-273-8255" as a lodestone for songs about "issues" and suggest that a music biz known for its thirst to clone a winning record is up to its old tricks. (Surely, sad records by artists who are, by all accounts, pretty happy-go-lucky could be the result of those artists sniffing out big returns for the performance of depression. Is Post Malone really "Rich and Sad" and "Paranoid"? If he is, then he's one of the great actors of our time.) But look to stories like Demi Lovato's journey through addiction and recovery, Michelle Williams's admission that she checked into a facility to get help with depression, and Kid Cudi's long, winding path through drugs and therapy to wellness and it feels like people are reacting to shaky feelings by arming themselves with the tools to get to wellness, then sharing them with anyone who'll listen. On paper, the work of a pop song is done once it's stuck in your head. If it creeps in there harboring a message that helps you get through your day, it's going above and beyond the call of duty.
*This article appears in the August 6, 2018, issue of New York Magazine. Subscribe Now!