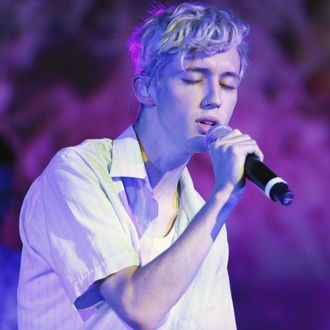 Slow dance accordingly.
Photo: Rich Polk/Getty Images for Capitol Music Group
There is perhaps no one doing a better impression of the '80s than '90s baby Troye Sivan. His career thus far has been an homage to the decade that preceded him and now for his rite of passage, he has made the ultimate '80s slow jam for the latest off his forthcoming album, Bloom. A song so aching, so swoon-worthy, so swept up in the thrills of infatuation that he feels like an animal in heat, it's deserving of its own scene in a John Hughes movie. Super Singles, listen to "Animal" at your own risk.