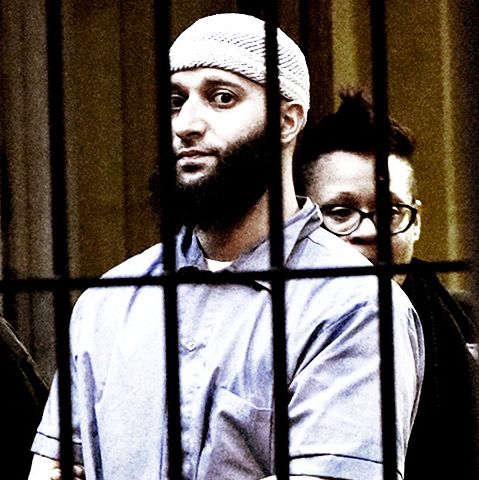 Photo-Illustration: Getty Images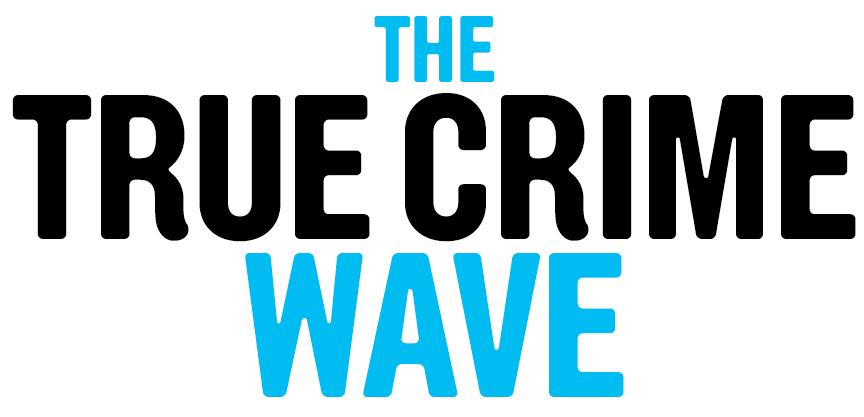 All week long, Vulture is exploring the many ways true crime has become one of the most dominant genres in popular culture. Alice Bolin is the author of Dead Girls: Essays on Surviving an American Obsession.
The "true-crime boom" of the mid- to late 2010s is a strange pop-culture phenomenon, given that it is not so much a new type of programming as an acknowledgement of a centuries-long obsession: People love true stories about murder and other brands of brutality and grift, and they have gorged on them particularly since the beginning of modern journalism. The serial fiction of Charles Dickens and Wilkie Collins was influenced by the British public's obsessive tracking of sensational true-crime cases in daily papers, and since then, we have hoarded gory details in tabloids and pulp paperbacks and nightly news shows and Wikipedia articles and Reddit threads.
I don't deny these stories have proliferated in the past five years. Since the secret is out — "Oh you love murder? Me too!" — entire TV networks, podcast genres, and countless limited-run docuseries have arisen to satisfy this rumbling hunger. It is tempting to call this true-crime boom new because of the prestige sheen of many of its artifacts — Serial and Dirty John and The Jinx and Wild, Wild Country are all conspicuously well made, with lovely visuals and strong reporting. They have subtle senses of theme and character, and they often feel professional, pensive, quiet — so far from vulgar or sensational.
But well-told stories about crime are not really new, and neither is their popularity. In Cold Blood is a classic of American literature and The Executioner's Song won the Pulitzer; Errol Morris has used crime again and again in his documentaries to probe ideas like fame, desire, corruption, and justice. The new true-crime boom is more simply a matter of volume and shamelessness: the wide array of crime stories we can now openly indulge in, with conventions of the true-crime genre more emphatically repeated and codified, more creatively expanded and trespassed against. In 2016, after two critically acclaimed series about the O.J. Simpson trial, there was talk that the 1996 murder of Colorado 6-year-old JonBenét Ramsey would be the next case to get the same treatment. It was odd, hearing O.J.: Made in America, the epic and depressing account of race and celebrity that won the Academy Award for Best Documentary, discussed in the same breath with the half-dozen unnecessary TV specials dredging up the Ramsey case. Despite my avowed love of Dateline, I would not have watched these JonBenét specials had a magazine not paid me to, and suffice it to say they did very little either to solve the 20-year-old crime (ha!) or examine our collective obsession with it.
Clearly, the insight, production values, or cultural capital of its shiniest products are not what drives this new wave of crime stories. O.J.: Made in America happened to be great and the JonBenét specials happened to be terrible, but producers saw them as part of the same trend because they knew they would appeal to at least part of the same audience. I've been thinking a lot about these gaps between high and low, since there are people who consume all murder content indiscriminately, and another subset who only allow themselves to enjoy the "smart" kind. The difference between highbrow and lowbrow in the new true crime is often purely aesthetic. It is easier than ever for producers to create stories that look good and seem serious, especially because there are templates now for a style and voice that make horrifying stories go down easy and leave the viewer wanting more. But for these so-called prestige true-crime offerings, the question of ethics — of the potential to interfere in real criminal cases and real people's lives — is even more important, precisely because they are taken seriously.
Like the sensational tone, disturbing, clinical detail, and authoritarian subtext that have long defined schlocky true crime as "trash," the prestige true-crime subgenre has developed its own shorthand, a language to tell its audience they're consuming something thoughtful, college-educated, public-radio influenced. In addition to slick and creative production, highbrow true crime focuses on character sketches instead of police procedure. "We're public radio producers who are curious about why people do what they do," Phoebe Judge, the host of the podcast Criminal, said. Judge has interviewed criminals (a bank robber, a marijuana brownie dealer), victims, and investigators, using crime as a very simple window into some of the most interesting and complicated lives on the planet.
Highbrow true crime is often explicitly about the piece's creator, a meta-commentary about the process of researching and reporting such consequential stories. Serial's Sarah Koenig and The Jinx's Andrew Jarecki wrestle with their boundaries with the subjects (Adnan Syed and Robert Durst, respectively, both of whom have been tried for murder) and whether they believe them. They sift through evidence and reconstruct timelines as they try to create a coherent narrative from fragments.
I remember saying years ago that people who liked Serial should try watching Dateline, and my friend joked in reply, "Yeah, but Dateline isn't hosted by my friend Sarah." One reason for the first season of Serial's insane success — it is still the most-downloaded podcast of all time — is the intimacy audiences felt with Koenig as she documented her investigation of a Baltimore teenager's murder in real time, keeping us up to date on every vagary of evidence, every interview, every experiment. Like the figure of the detective in many mystery novels, the reporter stands in for the audience, mirroring and orchestrating our shifts in perspective, our cynicism and credulity, our theories, prejudices, frustrations, and breakthroughs.
This is what makes this style of true crime addictive, which is the adjective its makers most crave. The stance of the voyeur, the dispassionate observer, is thrilling without being emotionally taxing for the viewer, who watches from a safe remove. (This fact is subtly skewered in Gay Talese's creepy 2017 Netflix documentary, Voyeur.) I'm not sure how much of my eye-rolling at the popularity of highbrow true crime has to do with my general distrust of prestige TV and Oscar-bait movies, which are usually designed to be enjoyed in the exact same way and for the exact same reasons as any other entertainment, but also to make the viewer feel good about themselves for watching. When I wrote earlier that there are viewers who consume all true crime, and those who only consume "smart" true crime, I thought, "And there must be some people who only like dumb true crime." Then I realized that I am sort of one of them.
There are specimens of highbrow true crime that I love, Criminal and O.J.: Made in America among them, but I truly enjoy Dateline much more than I do Serial, which in my mind is tedious to the edge of pointlessness. I find myself perversely complaining that good true crime is no fun — as self-conscious as it may be, it will never be as entertaining as the Investigation Discovery network's output, most of which is painfully serious. (The list of ID shows is one of the most amusing artifacts on the internet, including shows called Bride Killas, Momsters: Moms Who Murder, and Sex Sent Me to the Slammer.) Susan Sontag famously defined camp as "seriousness that fails," and camp is obviously part of the appeal of a show called Sinister Ministers or Southern Fried Homicide. Network news magazine shows like Dateline and 48 Hours are somber and melodramatic, often literally starting voice-overs on their true-crime episodes with variations of "it was a dark and stormy night." They trade in archetypes — the perfect father, the sweet girl with big dreams, the divorcee looking for a second chance — and stick to a predetermined narrative of the case they're focusing on, unconcerned about accusations of bias. They are sentimental and yet utterly graphic, clinical in their depiction of brutal crimes.
It's always talked around in discussions of why people like true crime: It is … funny? The comedy in horror movies seems like a given, but it is hardly permitted to say that you are amused by true disturbing stories, out of respect for victims. But in reducing victims and their families to stock characters, in exaggerating murderers to superhuman monsters, in valorizing police and forensic scientists as heroic Everymen, there is dark humor in how cheesy and misguided these pulpy shows are, how bad we are at talking about crime and drawing conclusions from it, how many ways we find to distance ourselves from the pain of victims and survivors, even when we think we are honoring them. (The jokey titles and tongue-in-cheek tone of some ID shows seem to indicate more awareness of the inherent humor, but in general, the channel's programming is almost all derivative of network TV specials.) I'm not saying I'm proud of it, but in its obvious failures, I enjoy this brand of true crime more straightforwardly than its voyeuristic, documentary counterpart, which, in its dignified guise, has maybe only perfected a method of making us feel less gross about consuming real people's pain for fun.
Crime stories also might be less risky when they are more stilted, more clinical. To be blunt, what makes a crime story less satisfying are often the ethical guidelines that help reporters avoid ruining people's lives. With the popularity of the podcasts S-Town and Missing Richard Simmons, there were conversations about the ethics of appropriating another person's story, particularly when they won't (or can't) participate in your version of it. The questions of ethics and appropriation are even heavier when stories intersect with their subjects' criminal cases, because journalism has always had a reciprocal relationship with the justice system. Part of the exhilarating intimacy of the first season of Serial was Koenig's speculation about people who never agreed to be part of the show, the theories and rabbit holes she went through, the risks she took to get answers. But there is a reason most reporters do all their research, then write their story. It is inappropriate, and potentially libelous, to let your readers in on every unverified theory about your subject that occurs to you, particularly when wondering about a private citizen's innocence or guilt in a horrific crime.
Koenig's off-the-cuff tone had other consequences, too, in the form of amateur sleuths on Reddit who tracked down people involved with the case, pored over court transcripts, and reviewed cellular tower evidence, forming a shadow army of investigators taking up what they saw as the gauntlet thrown down by the show. The journalist often takes on the stance of the professional amateur, a citizen providing information in the public interest and using the resources at hand to get answers. At times during the first season of Serial, Koenig's methods are laughably amateurish, like when she drives from the victim's high school to the scene of the crime, a Best Buy, to see if it was possible to do it in the stated timeline. She is able to do it, which means very little, since the crime occurred 15 years earlier. Because so many of her investigative tools were also ones available to listeners at home, some took that as an invitation to play along.
This blurred line between professional and amateur, reporter and private investigator, has plagued journalists since the dawn of modern crime reporting. In 1897, amid a frenzied rivalry between newspaper barons William Randolph Hearst and Joseph Pulitzer, true crime coverage was so popular that Hearst formed a group of reporters to investigate criminal cases called the "Murder Squad." They wore badges and carried guns, forming essentially an extralegal police force who both assisted and muddled official investigations. Seeking to get a better story and sell more papers, it was common for reporters to trample crime scenes, plant evidence, and produce dubious witnesses whose accounts fit their preferred version of the case. And they were trying to get audiences hooked in very similar ways, by crowdsourcing information and encouraging readers to send in tips.
Of course the producers of Serial never did anything so questionable as the Murder Squad, though there are interesting parallels between the true-crime podcast and crime coverage in early daily newspapers. They were both innovations in the ways information was delivered to the public that sparked unexpectedly personal, participatory, and impassioned responses from their audiences. It's tempting to say that we've come full circle, with a new true-crime boom that is victim to some of the same ethical pitfalls of the first one: Is crime journalism another industry deregulated by the anarchy of the internet? But as Michelle Dean wrote of Serial, "This is exactly the problem with doing journalism at all … You might think you are doing a simple crime podcast … and then you become a sensation, as Serial has, and the story falls to the mercy of the thousands, even millions, of bored and curious people on the internet."
Simply by merit of their popularity, highbrow crime stories are often riskier than their lowbrow counterparts. Kathryn Schulz wrote in The New Yorker about the ways the makers of the Netflix series Making a Murderer, in their attempt to advocate for the convicted murderer Steven Avery, omit evidence that incriminates him and put forth an incoherent argument for his innocence. Advocacy and intervention are complicated actions for journalists to undertake, though they are not novel. Schulz points to a scene in Making a Murderer where a Dateline producer who is covering Avery is shown saying, "Right now murder is hot." In this moment the creators of Making a Murderer are drawing a distinction between themselves and Dateline, as Schulz writes, implying that, "unlike traditional true-crime shows … their work is too intellectually serious to be thoughtless, too morally worthy to be cruel." But they were not only trying to invalidate Avery's conviction; they (like Dateline, but more effectively) were also creating an addictive product, a compelling story.
That is maybe what irks me the most about true crime with highbrow pretensions. It appeals to the same vices as traditional true crime, and often trades in the same melodrama and selective storytelling, but its consequences can be more extreme. Adnan Syed was granted a new trial after Serial brought attention to his case; Avery was denied his appeal, but people involved in his case have nevertheless been doxxed and threatened. I've come to believe that addictiveness and advocacy are rarely compatible. If they were, why would the creators of Making a Murderer have advocated for one white man, when the story of being victimized by a corrupt police force is common to so many people across the U.S., particularly people of color?
It does feel like a shame that so many resources are going to create slick, smart true crime that asks the wrong questions, focusing our energy on individual stories instead of the systemic problems they represent. But in truth, this is is probably a feature, not a bug. I suspect the new true-crime obsession has something to do with the massive, terrifying problems we face as a society: government corruption, mass violence, corporate greed, income inequality, police brutality, environmental degradation, human-rights violations. These are large-scale crimes whose resolutions, though not mysterious, are also not forthcoming. Focusing on one case, bearing down on its minutia and discovering who is to blame, serves as both an escape and a means of feeling in control, giving us an arena where justice is possible.
Skepticism about whether journalists appropriate their subjects' stories, about high and low, and about why we enjoy the crime stories we do, all swirl through what I think of as the post–true-crime moment. Post–true crime is explicitly or implicity about the popularity of the new true-crime wave, questioning its place in our culture, and resisting or responding to its conventions. One interesting document of post–true crime is My Favorite Murder and other "comedy murder podcasts," which, in retelling stories murder buffs have heard on one million Investigation Discovery shows, unpack the ham-fisted clichés of the true-crime genre. They show how these stories appeal to the most gruesome sides of our personalities and address the obvious but unspoken fact that true crime is entertainment, and often the kind that is as mindless as a sitcom. Even more cutting is the Netflix parody American Vandal, which both codifies and spoofs the conventions of the new highbrow true crime, roasting the genre's earnest tone in its depiction of a Serial-like investigation of some lewd graffiti.
There is also the trend in the post–true-crime era of dramatizing famous crime stories, like in The Bling Ring; I, Tonya; and Ryan Murphy's anthology series American Crime Story, all of which dwell not only on the stories of infamous crimes but also why they captured the public imagination. There is a camp element in these retellings, particularly when famous actors like John Travolta and Sarah Paulson are hamming it up in ridiculous wigs. But this self-consciousness often works to these projects' advantage, allowing them to show heightened versions of the cultural moments that led to the most outsize tabloid crime stories. Many of these fictionalized versions take journalistic accounts as their source material, like Nancy Jo Sales's reporting in Vanity Fair for The Bling Ring and ESPN's documentary on Tonya Harding, The Price of Gold, for I, Tonya. This seems like a best-case scenario for prestige true crime to me: parsing famous cases from multiple angles and in multiple genres, trying to understand them both on the level of individual choices and cultural forces.
Perhaps the most significant contributions to post–true crime, though, are the recent wave of personal accounts about murder and crime: literary memoirs like Down City by Leah Carroll, Mean by Myriam Gurba, The Hot One by Carolyn Murnick, After the Eclipse by Sarah Perry, and We Are All Shipwrecks by Kelly Grey Carlisle all tell the stories of murder seen from close-up. (It is significant that all of these books are by women. Carroll, Perry, and Carlisle all write about their mothers' murders, placing them in the tradition of James Ellroy's great memoir My Dark Places, but without the tortured, fetish-y tone.) This is not a voyeuristic first person, and the reader can't detach and find joy in procedure; we are finally confronted with the truth of lives upended by violence and grief. There's also Ear Hustle, the brilliant podcast produced by the inmates of San Quentin State Prison. The makers of Ear Hustle sometimes contemplate the bad luck and bad decisions that led them to be incarcerated, but more often they discuss the concerns of daily life in prison, like food, sex, and how to make mascara from an inky page from a magazine. This is a crime podcast that is the opposite of sensational, addressing the systemic truth of crime and the justice system, in stories that are mundane, profound, and, yes, addictive.