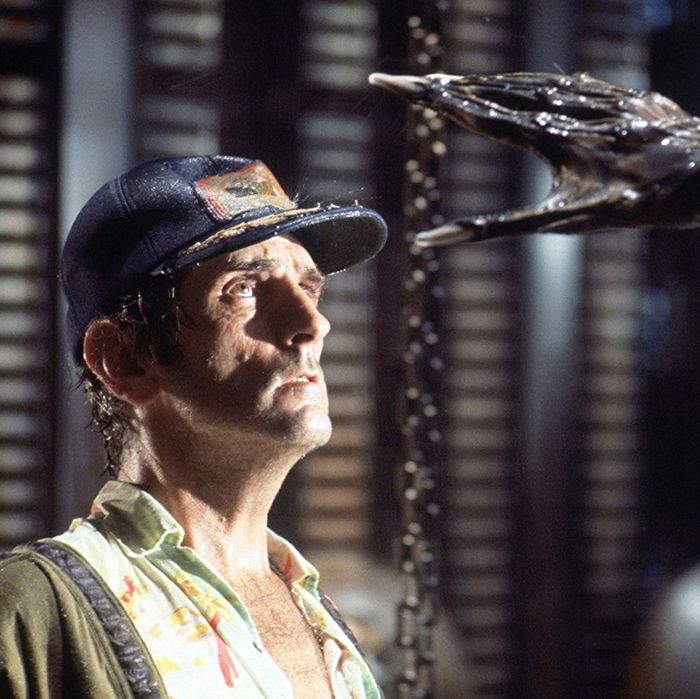 Photo: Twentieth Century Fox
This Month's Highlights
The Alien trilogy
Even though they almost always return eventually, losing easy access to a bunch of old favorites on a streaming platform always stings a bit. This fall, HBO subscribers are going to have to say good-bye to the Alien films, at least temporarily. So take some time to rewatch them or experience them for the first time. Revisit the supremely weird Alien 3 or the '90s throwback, Alien: Resurrection. One of the chief pleasures of the franchise is watching the ways it expands and contracts with the times, the focus of its horror and dread shifting with the anxieties of the era. It's fascinating to rewatch the series post-Prometheus, knowing that a horror franchise that started small and human would eventually abandon the idea of humanity altogether. Leaving September 30.
Private Benjamin
Goldie Hawn's hit 1980 comedy about a sheltered young woman who finds herself joining the military after grossly misunderstanding what service entails is the perfect movie to catch before it leaves HBO's streaming offerings. A beloved classic, Private Benjamin was a commercial hit that also nabbed Oscar nods for Hawn, Eileen Brennan, and the screenplay co-written by Nancy Meyers. If you've never seen it before, now's your chance. Leaving September 30.
Gifted
Gifted is a small movie with modest ambitions. It's out to tell a warm, straightforward story about a single dad's struggle to raise his extraordinarily gifted 7-year-old daughter, and the custody battle that he finds himself in when the girl's grandmother returns to their lives. It's a movie you can probably guess the majority of the beats for, but its charmingly led by none other than Chris Evans and Jenny Slate, two of the most believably warm people alive. Leaving September 30.
Full List of What's Leaving HBO - September 2018
Ending September 30
Noteworthy selections in bold
• Alien (Director's Cut), 2012
• Aliens, 1986
• Alien 3, 1992
• Alien Resurrection, 1997
• My Cousin Rachel, 2017
• Bad Boys II, 2003
• Basic, 2003
• The Chronicles of Narnia: The Lion, The Witch & The Wardrobe, 2006
• Dead Presidents, 1995
• Die Hard, 1988
• Die Hard 2, 1990
• Die Hard With a Vengeance, 1995
• Dinner for Schmucks, 2010
• Flight of the Phoenix, 2004
• The French Connection, 1971
• Gifted, 2017
• Herbie: Fully Loaded, 2005
• The House, 2017
• Kindergarten Cop, 1990
• Logan, 2017
• Laurel Canyon, 2003
• The Last Boy Scout, 1991
• National Lampoon's Animal House, 1978
• Orphan, 2009
• Ouija Origin of Evil, 2016
• Private Benjamin, 1980
• S.W.A.T., 2003
• Shopgirl, 2005
• Species: The Awakening, 2017
• Wargames, 1983
• Waterworld, 1995
• X-Men Origins: Wolverine, 2009
• X2, 2003
• Yes Man, 2008
For more coverage of the best movies and TV shows available on Netflix, HBO, Amazon Prime, Hulu, and Showtime, check out Vulture's What to Stream Now hub, which is updated throughout the month.