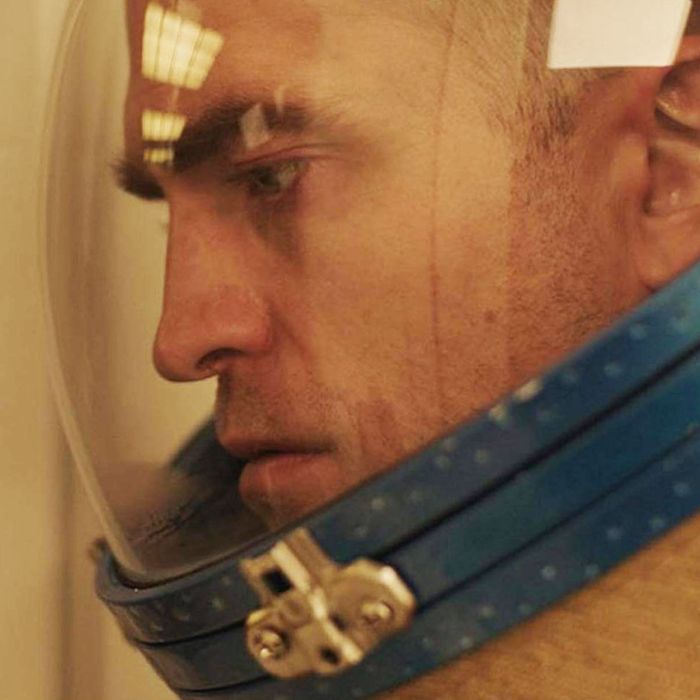 After all's said and done, the New York Film Festival remains a wonderful beacon amid the madness of the fall festival and awards season. It has remained manageable in size. It hasn't tried to turn itself into a world premiere and Oscar-buzz showcase, though it certainly has its share of big-ticket premieres and glitzy titles. It still gives itself the luxury of being able to pick among the best films of the year from Cannes, Sundance, Venice, and Toronto — no matter how obscure or challenging or divisive those films may be. As a result, the festival continues to be the kind of place where artists like Lee Chang-dong and Yorgos Lanthimos are treated as conquering heroes, not also-rans. Even as everything around the industry — production, exhibition, distribution, reception — has been changing, the NYFF has remained true to its roots and its mission. To put it another way: It's showing some amazing movies again, and here are some of the best that we're looking forward to seeing (for the first time or again).
The Ballad of Buster Scruggs
The Coen Brothers' latest project was assumed to be a limited series for Netflix, until showing up on the lineup for this year's Venice Film Festival as a two-and-a-half-hour movie. The omnibus format is split into six separate frontier narratives, starting with the tale of the titular homicidal singing cowboy, and letting the body count pile from there. The first two chapters are as darkly hilarious as anything the Coens have produced, but things slide toward sleepiness and repetition as the second hour wears on. Will that stop a Coen Brothers film from being one of the hottest tickets at NYFF? Absolutely not.
The Favourite
Yorgos Lanthimos returns after a dark detour in last year's The Killing of a Sacred Deer with perhaps the closest thing we'll ever get to "mainstream" from him. And yet The Favourite, with its wry, juicy script and top-notch leading trio, is still plenty weird in its depiction of the excesses and absurdities of the 18th-century court of Queen Anne. Olivia Colman, playing Her Majesty, won the award for best actress after the film's world premiere at Venice, and she's the heart of the catty, cruel, and ultimately vulnerable love triangle that fuels Lanthimos's outrageous courtly war.
Roma
The word "masterpiece" started floating around as soon as Alfonso Cuarón's opus started unspooling in Venice this year, and grew louder after its Toronto premiere days later. Roma arrives for its U.S. premiere at NYFF with a huge reputation preceding it, and New Yorkers may be surprised such an initially understated, patient film earned all those raves. But the film, which follows a young nanny working for an upper-middle-class Mexican family — closely based on Cuarón's own — just grows and grows as it goes on, and contains some of the most technically ambitious and emotionally sweeping storytelling the director has ever attempted. While Netflix dillydallies over whether and how much of a theatrical release to give the film, make every effort possible to see this one on a big screen.
Non-Fiction
If there's one thing New York has a surplus of, it's people in sweaters sitting around drinking and talking about the state of publishing. But what if they were French people in Paris, and what if one of them was Juliette Binoche as a CSI: Paris–type TV actress? For non-French speakers out there, the overeducated ensemble of Olivier Assayas's latest will challenge your subtitle speed reading, but it's more than worth it for the soapy mishmash of intellects sleeping with each other and writing stories about sleeping with each other and talking about the viability of digital content. No film in 2018 will date itself as specifically as Non-Fiction, and there's a certain excitement to that.
Long Day's Journey Into Night
Outsider Chinese director Bi Gan's second feature was one of the more adventurous titles from this year's Cannes lineup, and hopefully a New York audience will be more receptive to his hypnotic, noirish, absolutely unforgettable creation. The loose story follows a man searching for his lost love in his hometown, but it plays with dreams and the experience of watching movies — at one point, the audience is invited to put on a pair of 3-D glasses, and is treated to a nearly hour-long take as our protagonist (Huang Jute) follows the object of his desire through the surreal nighttime landscape. If you find yourself nodding off during the film, take heart: that's kind of part of the experience.
At Eternity's Gate
Willem Dafoe won the best actor prize at the Venice Film Festival for his eerily accurate-feeling portrayal of Vincent van Gogh in Julian Schnabel's dreamy artist biopic. I say accurate-feeling because it's hard to know what to compare it to, but At Eternity's Gate feels like it captures the essence of an artist so renowned as to have become a cliché, and makes one appreciate the world and reality and mental pain he worked in and through when he was very much non-renowned. Even if — especially if — you think you've seen all the dreary biopics you think you need to see in your lifetime, this one will surprise you. Oscar Isaac shows up as Paul Gauguin, and Rupert Friend plays van Gogh's loyal, loving brother Theo.
Burning
Burning had critics raving at Cannes for its timely, unsettling depiction of an intensely class-stratified modern-day Korea. Poetry director Lee Chang-dong's first film in eight years (and South Korea's official Oscar entry this year) is based on a short story by Haruki Murakami, and expands on its source material in almost every way, creating a quietly simmering love triangle/mystery that you watch almost dreading the moment it inevitably bubbles over. Steven Yeun's first Korean feature-film performance is as malevolently charming as you may have heard, and newcomer Jeon Jong-seo gives an unforgettably bruised and heartbreaking performance as the woman torn between him and aimless 20-something Jong-su (Yoo Ah-in).
Shoplifters
Hirokazu Kore-eda isn't straying too far from his usual (highly effective) territory in the family drama that finally won him the Palme d'Or this year, but there's a little extra punch to Shoplifters that vaults it into his personal best — and certainly one of the year's best films. The story of a chaotic brood living in disastrous poverty in the suburbs of Tokyo is as much about the healing power of a family unit as its tenuousness and fallibility. Sakura Ando is heartbreaking as the matriarch, and it also features one of longtime Kore-eda muse Kirin Kiki's final performances. This one has (happily) not been spoiled too widely online, so don't read up too much before heading to a screening.
Cold War
A Star Is Born may be getting all the buzz as far as tragic, music-fueled romances go this year, but don't sleep on Paweł Pawlikowski's stunning postwar love song, based loosely on the story of his parents. In particular, do not sleep on Joanna Kulig, who plays a young ingenue drafted into a nationalistic song-and-dance corps in the bleak postwar Polish countryside that soon falls into a torrid, impossible romance with its director (Tomasz Kot). Their love affair pulls them back and forth across the Iron Curtain, and the music swings from the stirring folk tunes of their homeland to the thrilling new world of Paris jazz, as they try to figure out where and when their love can work.
Three Faces
The fourth and most ambitious of director Jafar Panahi's films since the Iranian government banned him from filmmaking and put him under house arrest a few years ago, this is also perhaps his most self-critical work. Structured almost like a mystery, the film follows Panahi and popular actress Behnaz Jafari (both playing themselves) as they travel to a remote Turkic village to investigate a mysterious video of a teenage girl's suicide. But this isn't a whodunit: The real attraction here is the way their own relationship changes, and the ways that Panahi uses his status to avoid facing the complicated realities of life. It's fascinating: The government tried to stop Panahi from making movies; he has instead continued to make films that interrogate both his role as a filmmaker and the deep inequities of the society in which he lives.
The Image Book
Jean-Luc Godard's impenetrably entertaining latest is effectively a montage that seeks to explore the way images subconsciously create meaning. Godard travels through film history — finding footage of war, chaos, travel, water, you name it — to catalogue how our minds are organized through the cultural products we're presented with. Along the way, he also incorporates surveillance video from ISIS attacks, juxtaposing them alongside images of conflict from other movies (including his own), to show how even our understanding of terrorism and otherness is effectively an offshoot of our experiences with pop culture. And in a final section set in the Middle East, incorporating scenes and shots from lesser-known cinema of the Arab world and beyond, he suggests an alternative approach to changing our hearts and minds. Or at least, that's one way to read this wild, perplexing new film.
If Beale Street Could Talk
James Baldwin's 1974 novel about a pair of young black lovers in Harlem whose lives are upended when he is falsely accused of rape and sent to prison has been adapted by Moonlight director Barry Jenkins into what's been billed as a gentle, time-hopping period piece with remarkable performances from KiKi Layne, Stephan James, and Regina King. It's certainly an ideal match between source material and director: With his work to date, Jenkins is quickly becoming contemporary American cinema's most exciting chronicler of romantic melancholy.
The Wild Pear Tree
Turkish director Nuri Bilge Ceylan's sprawling tale of a young teacher and aspiring novelist trying to find his place in the world is the filmmaker's funniest movie as well as one of his most personal works. Jumping between the protagonist's small village and the city where he hopes to make a living, and alternating between lengthy (often hilarious) dialogues and lush, dreamy reveries, Ceylan tackles the question of how an artist should engage with his times — a key question for a filmmaker whose own international profile has risen as his troubled country's social and political problems have grown.
The Other Side of the Wind
Well, it's here. Whether it's the late Orson Welles's final movie might be up for debate — there's another one called The Deep that may yet see the light of day — but this is certainly the one he poured his heart and soul into the last decade and a half of his life. At the time of the Citizen Kane director's death, it was left unedited and inaccessible — thanks in part to an almost byzantine series of rights issues that involved not just Welles's feuding heirs but also (no, really) the deposed government of Iran! — so this is the kind of movie whose behind-the-scenes story might be more interesting than what's onscreen. Except that what's onscreen in this case is also fascinating: a mixed-media, shape-shifting, improvisational film-within-a-film mockumentary freak-out involving an aging director's desperate attempts to claw back to relevancy in a changing world. To get the full experience, also be sure to watch Morgan Neville's They'll Love Me When I'm Dead, a dense and powerful documentary about the making of The Other Side of the Wind. Orson would have wanted it that way: Welles himself often talked about turning Wind into a documentary about its own making.
High Life
We haven't seen it yet, but you had us at "Claire Denis makes a space movie," and you really really had us at "Juliette Binoche does sex experiments on Robert Pattinson." (Not to mention "spaceship designed by Olafur Eliasson.") One of the most distinctive filmmakers of our time, Denis works in an impressionistic, organic style that values intimacy and mood over narrative and spectacle. So it'll be interesting to see her take this approach into the world of melancholy sci-fi, and in her first English-language movie no less.
Ash Is Purest White
Jia Zhangke is back with another, era-spanning tale of modern China, again starring his wife Tao Zhao, with whom he collaborated so successfully in 2015's Mountains May Depart. This time, Tao stars as the lover of a small-town gangster, who fires a gun to defend him in 2001, goes to prison, and spends the ensuing decade destitute and searching for him in a China that is changing so quickly it's barely recognizable from one day to the next. Tao is tense, desperate, and beyond compelling in the lead role, and Jia constructs some sublime sequences at various points in her journey, making visual poetry out of the loneliness and absurdity of the modern world.
Happy As Lazzaro
Alice Rohrwacher's magic-realist tale of a friendship that spans decades won her the Cannes prize for Best Screenplay, and now the film has found a home on Netflix for a release later this fall. In the mid-1990s Italian countryside, Lazzaro (Adriano Tardiolo) is an angelic, supposedly slow-witted young servant working in illegal slavery for a tobacco baroness's villa. He strikes up an unlikely friendship with the bratty heir (Luca Chikovani), which is cut short but has an improbable second act in the present day. Rohrwacher's direction is understated, with just a hint of mystical wonder floating over it.
Her Smell
A new film from local indie hero Alex Ross Perry is right at home at NYFF after its Toronto premiere; we'll just have to find a way to say the title without immediately grimacing. Elisabeth Moss gives what's been described as a scorching and often veering-into-total-unpleasantness performance as a Courtney Love–type rock star. With her heyday passed, Beckey's substance abuse gets worse and worse, and her toxic persona infects everything around her. It may be an endurance test, but fans of Moss and Perry's alike will surely want to see what they cook up together after 2015's acidic Queen of Earth.