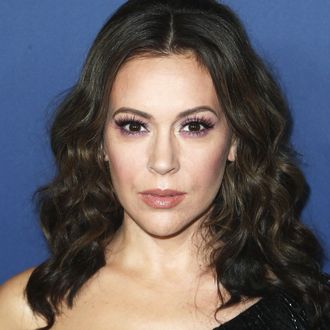 Photo: Tommaso Boddi/Getty Images
A tweet from the president that criticized Christine Blasey Ford for not going to the police in her teens has inspired a second wave of Twitter revelations from some of the vanguards of the #MeToo movement. Alyssa Milano, who first brought focus to the #MeToo hashtag, kicked things off again by tweeting how she stayed silent about a sexual assault in her teens for decades. "I was sexually assaulted twice. Once when I was a teenager. I never filed a police report and it took me 30 years to tell me parents," she wrote. "If any survivor of sexual assault would like to add to this please do so in the replies." She followed up with the hashtag #WhyIDidntReport, and soon found herself joined by many fellow survivors.
"The first time it happened, I was 7. I told the first adults I came upon. They said 'Oh, he's a nice old man, that's not what he meant,'' Ashley Judd wrote in another tweet. "So when I was raped at 15, I only told my diary. When an adult read it, she accused me of having sex with an adult man." Miro Sorvino, Padma Lakshmi, and Patricia Arquette also tweeted their stories.